We spoke to one judoka from every weight category ahead of the Antalya Grand Prix 2019.
MEN
-60kg Devin WALDENBURG (JAM), WRL #281
"I am very lucky to have the chance to fight at the Antalya Grand Prix. I thought of it as an amazing possibility to represent my country and myself. But during my preparation I was ill and I haven't fully recovered yet. Although I am limited by this I am pretty sure I'll fight to the best of my ability. The Antalya GP is a great tournament for me to collect more experience and also to prepare me for the upcoming events I will go to. "
-66kg Charles CHIBANA (BRA), WRL #22
"It's very important for me to get back on the podium and to add important points in the Olympic ranking. Besides that the level of the competition is very high and I will be able to fight with athletes that will surely be in the World Championships and in the Olympic Games."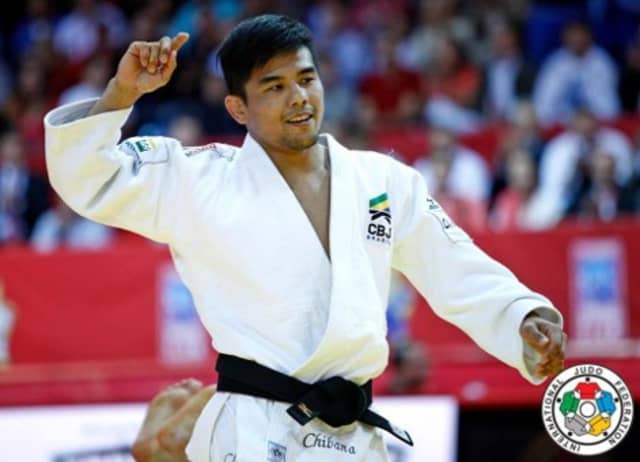 -73kg
Emmanuel NARTEY (GHA), WRL #171
"The Antalya Grand Prix is the last tournament for me before the continental championships. At this time of the year when everyone is chasing Olympic qualification, every tournament is really strong but I think the quality and entry for this weekend is one of the strongest of the year so far. "
-81kg
Antoine VALOIS-FORTIER (CAN), WRL #22
"I'm feeling good! This time I hope to make it to my first final after being back. The camp was very strong in Georgia and it was ideal preparation. I made a priority to train with as many Georgian's as possible."
-90kg
Aleksandar KUKOLJ (SRB), WRL #4
"My plan A for this quarter was to win medals in the first to competitions I fought in this year. I was so close in both, I ended up fifth in Germany and Russia. If I had won I would have already started a new preparation cycle. But now I go with plan B, I will try in Antalya to go as far as I can and win some more valuable Olympic qualification points."
-100kg
L.A. SMITH III (USA), WRL #47
"The Antalya Grand Prix is a very important event for me because it helps bring me a little bit closer to my goal of qualifying for the 2020 Olympics. Having just finished almost four weeks of training in Europe and having a tough loss to a Georgian the previous week, I will be looking forward to getting right back out there and putting my work to the test. It will also be my first time in Turkey so I am really excited to experience the culture and cuisine. The -100kg field is always a tough one as it is a mixture of big, strong, explosive guys that can be deceptively quick."
+100kg
David MOURA (BRA), WRL #3
"It is a very strong Grand Prix and it is great training for the World Championships and a unique opportunity to fight with strong athletes who have not fought for a long time!"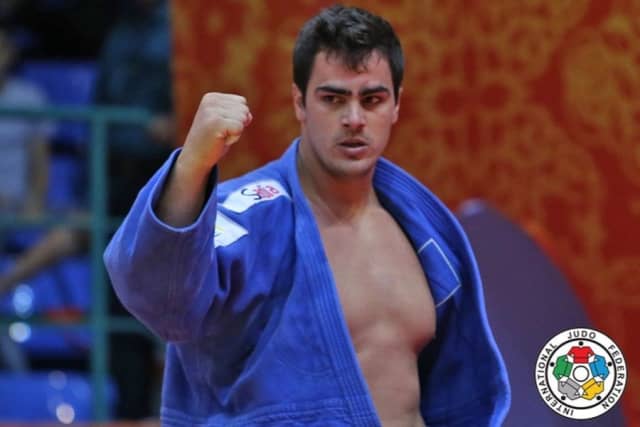 WOMEN
-48kg
Mireia LAPUERTA COMAS (ESP), WRL #61
"My preparation it has been a little bit special, not as usual due to the fact I have been injured and I couldn't train hard for three months. To prepare for this competition I did one European Cup and a training camp as well as the Tbilisi Grand Prix."
-52kg
Dilara LOKMANHEKIM (TUR), WRL #137
"When I was preparing for the latest World Championships I hurt my elbow and I've had a bad time with injuries. Now I'm recovered and I've had a good preparation. I feel ready and hope everything will go well on Friday."
-57kg
Rafaela SILVA (BRA), WRL #7
"I think the Grand Prix of Antalya is very important! I am a very competitive athlete and want to participate in all possible competitions but the Grand Prix are bringing many young girls that I did not know, I am having the chance to hold on to the judogi and to study each one of them, in this way preparing myself more and more for the World Championships in Tokyo. Additionally to improve my ranking as we get closer and closer to Tokyo 2020."
-63kg
Katharina HAECKER (AUS), WRL #8
"I'm very good and excited to fight on the weekend. Competing at the Antalya Grand Prix is part of my preparation for the Asia Pacific Championships. I'm certain that I'm able to beat anyone on a good day and I'm definitely ready to win my first IJF World Judo Tour gold medal."
-70kg Yuri ALVEAR (COL), WRL #11
"All competitions are very important for us. It is sports so winning and losing is part of it but I'll do my best with my coach as always. I was just in Japan for a training camp and after Antalya I will go back there."
-78kg
Anna Maria WAGNER (GER), WRL #11
"In preparation for the Grand Prix in Antalya we took off to Japan for two weeks and did a lot of intense randori. This week we cut the duration of the training to be short and explosive to get in perfect shape for the competition! Besides the training we did some video analysis and adjusted some new tactics.
"For myself I hope I can continue my medal series and take another one at the weekend."
+78kg
Kseniia CHIBISOVA (RUS), WRL #21
"The Antalya Grand Prix is one step of my preparation for the European Games in Minsk. I have just arrived after the GP Tbilisi. Unfortunately, I have lost my competition, but we have discussed my mistakes with my coach and I am going to do my best here in Antalya. I have exact tasks and I hope that local atmosphere brings me energy and strength."
Watch #JudoAntalya2019 at live.ijf.org