Serge Bouyssou, although his name does not sound too Anglo-Saxon, is American and he is one of two coaches, with Ari Miller, of the US delegation present in Marrakech for the Junior World Championships. Serge is very proud of his roots and his attachment to both Europe and Africa. It must be said that his father was French, an Algerian 'Pied-noir', native of Algeria, before the country's independence in 1962.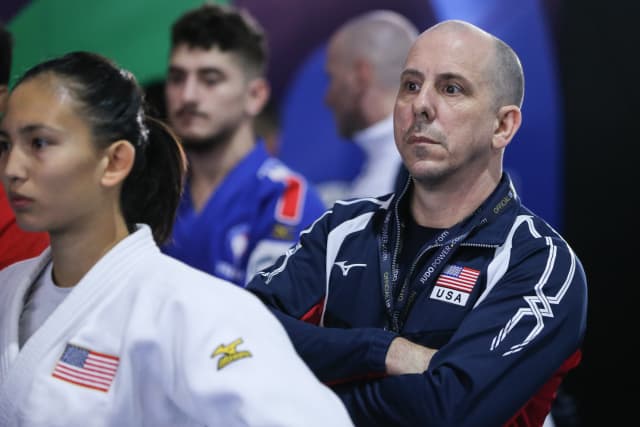 For the delegation of 13 athletes from the USA, the objectives of the competitions are varied, explained Serge: "All our athletes are still kids. They have a lot to learn. Last year we came back from the Junior Worlds and without winning any single match. This was hard to accept, but we are working hard and I am already very happy that so far we on contests here in Marrakech."
13 athletes is a big delegation already, but according to the coach, it is a new group, with a big potential: "We are here to learn and to get better. There are a lot of things going on during such an event. We are building for the future. You know, I tell to the boys and girls, that nobody is better than them. The other competitors might just have a little more experience. But that is exactly what we came for."
For Serge, it seems clear that such a championship is not only about winning medals, even if it remains the goal of any competitor: "For me, the most important is that my athletes feel that they are part of a big family and they can participate in a great sport. Competition is about physical development, but in judo we are also talking about spiritual evolution. It's also about learning to be a team. My father introduced me to judo. He was born in Northern Africa and he would always tell me that he had judo in his heart. So do I. Judo kept him alive in the most difficult times of his life. It is important to remember that through judo we can become the best person we can be."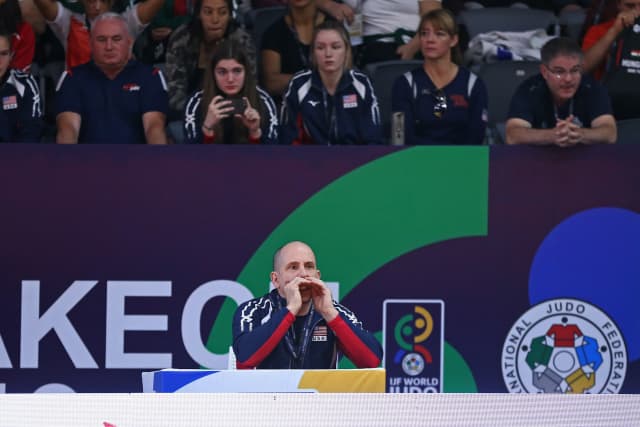 If Serge is the USA Judo coaching director, he is also leading an important social programme back home: "In my club, back in the US, we have competitive and recreational judo, but based on the values of our sport, I also developed an intensive programme to help children that didn't start their lives with the best chances. So far we took care of almost 50 children, who had been living or are still living with me. I consider them as my own kids. Some are orphans, for others their parents are in jail, they are sometimes institutionalized, but not always. We take them out of the street, with often a violent background, some were in gangs."
Serge and his wife have been active in the state of Rhode Island, south of Boston, for several years, and they can be proud of the work they have done.: "We have had several children who became educators, doctors and lawyers. Almost all of them are now successful participating in the development of the society. What we do is that, through sport and judo in particular, we break the vicious circle they are living in. Honestly we can not win all the battles, but at least, even for those who fell down again, we have showed them that an other way exists. Then it's up to them."
Serge's dream would clearly be to see judo invest the school system in the USA: "I'd love to see judo grow in my country. We already achieved amazing results in the past, but I believe that we can do even better. We continue to grow and to believe that everything is possible. I want to make sure that more children can follow their dream and for that we need to make judo a more stable force."
For that, Serge can count on his family and especially his daughter, Katelyn, who won the very first edition of the Youth Olympic Games in Singapore, in 2010: "She does volunteer regularly in our programme and she mentors a lot of young people, showing them the way to a better life. Eventually, I hope that one day she will take over and replace me, but for the time being she is still busy also with her competitive career. She has targeted the 2020 Games as well as the 2024 edition in Paris."
Being in coach in Marrakech, especially with juniors, is not limited to only push athletes to get a medal. It is also about showing the way to a better world: "I am happy to see that our athletes will leave Morocco with a much better experience, with an idea of other cultures and will have learned more about the values of our sport. It's not only about winning medals, it's about becoming better citizens and better human being." There is no doubt, that Serge and his team are on the right way.