Double Olympic bronze medallist Jimmy Pedro Jr. has long been considered as one of the greatest judo coaches in the world. The USA Judo legend steered his charges to unprecedented results at Rio 2016 as Kayla Harrison won gold, Travis Stevens took silver and Nick Delpopolo finished seventh.
When are one of the greatest at what you do there always be special requests and challenges. Pedro Jr. found himself in a garage - which he had kitted out with tatami for TV presenter Joe Rogan - with former NFL player and pro wrestling star Bill Goldberg.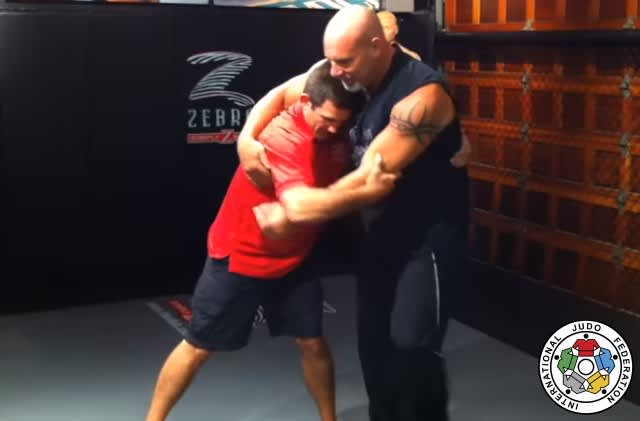 "
"Bill was a host of a TV show called Garage Mahal. My company was doing a garage makeover of TV presenter and announcer Joe Rogan's garage and we turned it into a training centre. Bill interviewed me about my mat company, and we got to know each other. Plus, there were mats there so the boys will play. And, we did a little judo. I taught him a judo throw, and he asked me to try and throw him!"
Jimmy Pedro Jr.
"Bill was strong, powerful, agile and athletic. He was a super nice guy! And, he was a big, strong man; but, had a very nice personality. He is someone who likes to have fun."
Click here to watch Jimmy Pedro Jr. throw Bill Goldberg