Recently New-York City, USA, saw a special event, 'Sumo and Sushi', where judo met with Japanese culture and tradition. The event showcases recently retired highly ranked sumo athletes and immerses the participants in the culture and history of Japan.
It was run by former sumo Ozeki, Konishiki, who is the first non-Japanese-born sumo wrestler to reach Ozeki, the second highest rank. Throughout his legendary career, he won the top division championship three times and since his retirement he honours his American heritage by bringing Japanese culture to an American audience every year.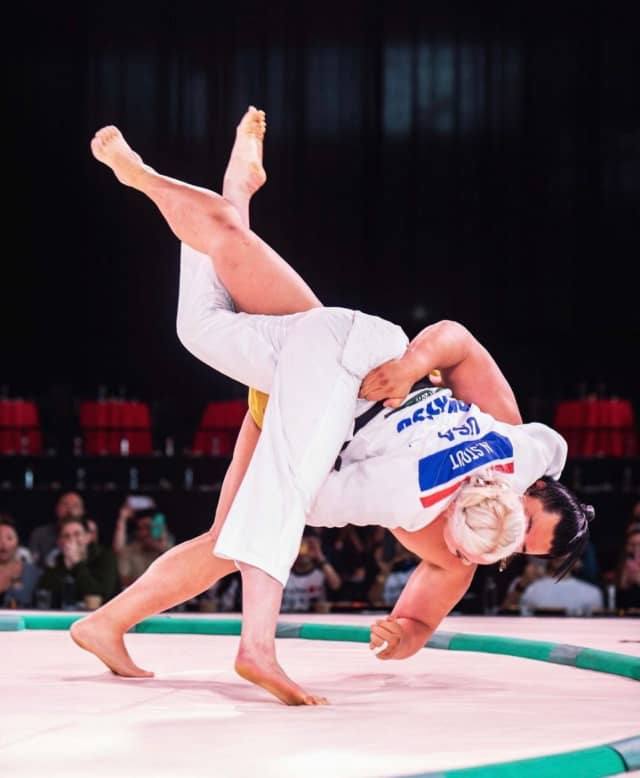 Nicole Stout is the #1 US athlete at -78kg and with the event coming to New York, Nicole's home state, she was invited for an exhibition match against a sumo player. Sumo players in Japan have shared a long history of cross-training and competing as evidenced recently by Shohei Ono training with top sumo player Yokozuna Terunofuji.
Nicole showcased judo to a crowd of over 500 people on 23rd June 2023 by taking on former top 5 professional sumo wrestler Somoyama. Inviting an American athlete, active on the IJF World Judo Tour, gave the audience a chance to see another part of Japanese culture, knowing that in 2028 judo will be an integral part of the Los Angeles Olympic Games.
The reaction to Nicole's showcase of judo against a 360lb sumo player was met with overwhelming positivity. Many Americans in the crowd expressed their admiration for the beauty of judo and showed interest in the sport as a whole.
Many women commented joyously, seeing their gender represented in such a dominant way and continued to share their praise online by sharing videos and pictures of the uchi-mata Nicole performed, with captions such as 'girl power.'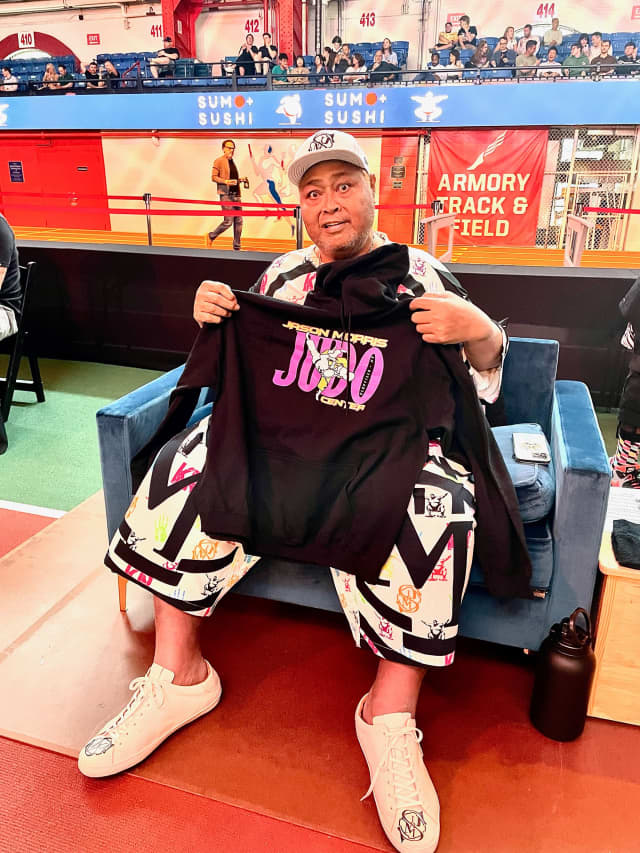 For Jason Morris, a former world and Olympic medallist in judo, "It was a dream come true! I am a very big fan of sumo and the opportunity to not only indulge in that interest but also act as an ambassador for judo, was something I was extremely grateful for."
The audience, by being there, expressed an interest in learning about not only sumo but also Japanese culture and the culture surrounding martial arts. Nicole Stout being able to throw a sumo player more than twice her size showcased to an audience the effectiveness of judo and the symbiotic relationship that sumo and judo share.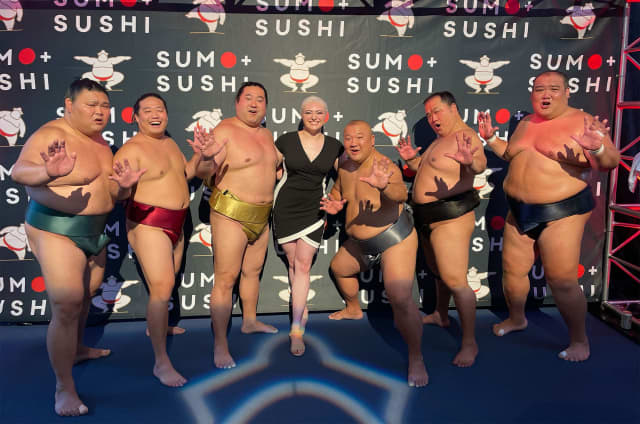 During the event, Nicole had the chance to meet with Konishiki. After a quick, positive interaction and an exchange of sport hallmarked hoodies, Konishiki exuded excitement and he introduced Nicole as a professional judo player and held aloft the hoodie he had received bearing the logo of her dojo, "The Jason Morris Judo Center." After the exhibition match, all the sumo players said, "Wow what a beautiful ippon that was!"
Historically speaking, judo and sumo have a common cultural ground and it is obvious that this common language echoes within the American society that will host the LA 2028 Olympic Games and judo will be a key player for the success of the event.