They are thirteen years apart, but they love each other as if they were siblings. He is Spanish, she Italian. Both are members of a group not often considered, in any sport and yet they are essential. They are the judges, the ones who make the decisions. They are International Judo Federation referees and they are very good.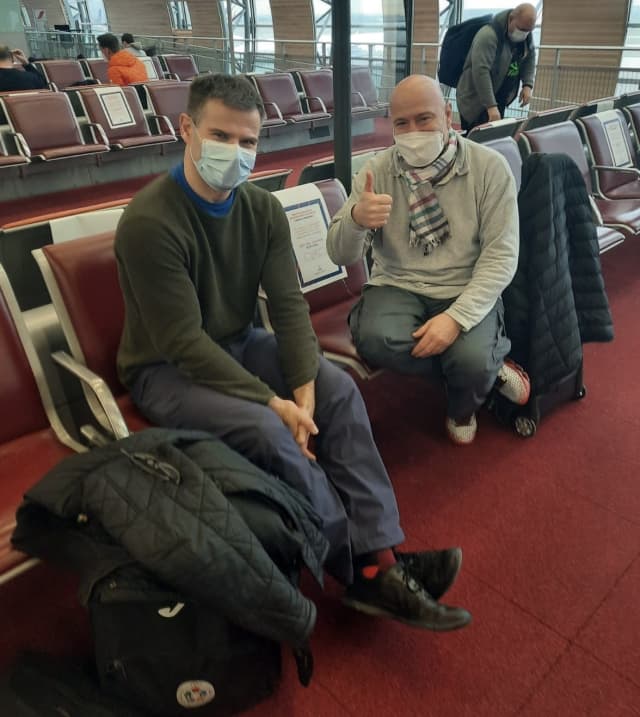 Raúl Camacho is 53 years old and has dedicated himself to judo all his life. He has a dojo in Madrid and a dream, to be part of the select group that will referee the bouts at the Tokyo Olympics. Roberta Chyurlia was born 41 years ago and is a lawyer. They have different paths and experiences, but for two years they have shared tournaments, good moments, successes and mistakes. Now that the names of the chosen ones are known, a list on which both are included, they have changed their status and they know it, but when we ask about their feelings, the answer is the same and not what everyone expects.
"I have a bittersweet taste in my mouth," Raúl begins. "I've always wanted to be a referee at an Olympic Games. Of course, the problem is that there are many colleagues who have not been selected and they are sad."
Raúl means it and Roberta confirms, "For me, my judo colleagues are a second family." Raúl continues, "Before the pandemic I spent more time with them, from tournaments to seminars and meetings, than with my wife."
Roberta is not far behind. "We are a very united team and we constantly support each other and learn from each other."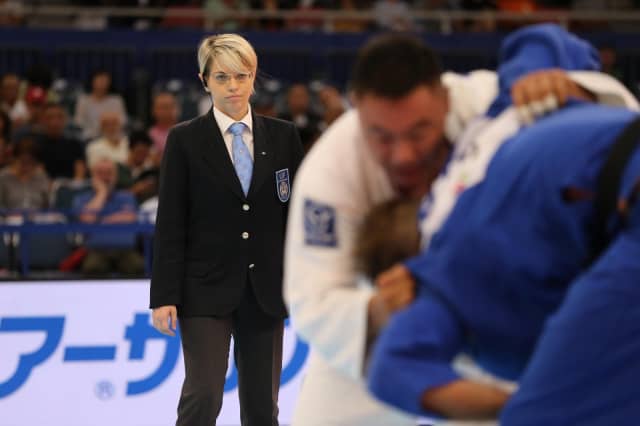 For gossips this speech may sound politically correct, but after a few years observing the way that judo referees operate, we know, because we see it daily, that they are a group of friends and, as such, they enjoy and suffer together.
"Look, for me there is no doubt, the best is the Finn Velimatti Karinkanta," admits Raúl. "I pay close attention to his way of refereeing. During the confinement I was reviewing videos for months, especially those fights in which I made a mistake."
It is constant work, without rest. Roberta also does not want to give the wrong impression when she thinks about those lost from the group at this critical stage. "For me, anyone could have been chosen because they are all excellent. In the end it is about some detail and, as is evident, you have to choose and it is a huge responsibility."
As for her, she confesses that she realised her potential just a year or so ago. "It was at the Dusseldorf Grand Slam. Until then I had only thought about doing it right but was not fully aware that I could be on the final list. In Germany my perception of the situation changed and I started to believe."
For both of them, it will be their first Olympic Games and they take it very seriously because they know that any mistake can shatter the dream of an athlete and millions of fans. Raúl expresses it in an exquisite way before concluding the interview. "If, at the end of a contest, whether it is a first round or the final, nobody talks about the referee, then we will know that we have done it perfectly." It's that simple because in the world of referees, notoriety is acquired when anonymity arrives.