"As the Olympic Movement strives to achieve gender equality at all levels in sport, the under-representation of women among elite coaches poses one of the bigger challenges. WISH – the Women in Sport High-performance pathway programme – is a key element of the International Olympic Committee (IOC)'s response." This is a key statement made by the University of Hertfordshire in the UK, in its role as co-ordinator of the WISH programme, which is backed by Olympic Solidarity funding. "WISH empowers, enables and supports women coaches who have the potential and ambition to succeed in gaining roles at elite coaching levels within their sport."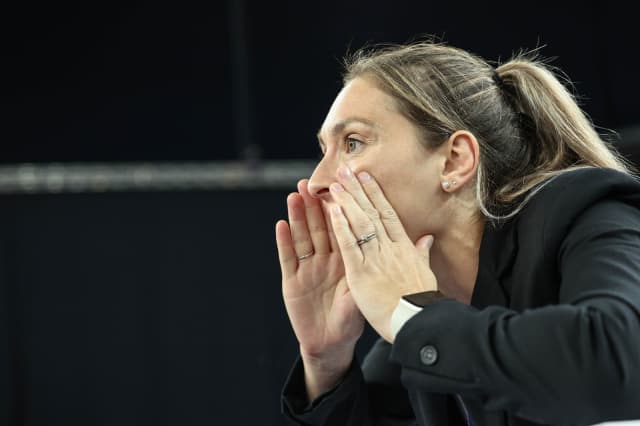 The programme includes coaches from many sports and many countries and one of them is judo's own Olympic and double world medallist Automne Pavia (FRA) "I was on the programme already for almost a year; it will finish in July 2024. It's a good experience! We had a week residential in London and were able to share our experience and methodologies with other women from different sports. It is not that the programme is helping me particularly in the coaching chair at events," the part that can be seen on camera, "but perhaps everyday. It helps us to think about how we work on relationships with athletes, day to day.
The federation nominated me for the programme and I accepted happily. I feel lucky because it's not so easy to get on the programme and it's really beneficial. I'm now National Coach for cadet girls in France and I am working at INSEP with the young seniors every day. I'm enjoying my new coaching work. I love to share what I have lived. I realise how different it is with cadets because they really learn everything.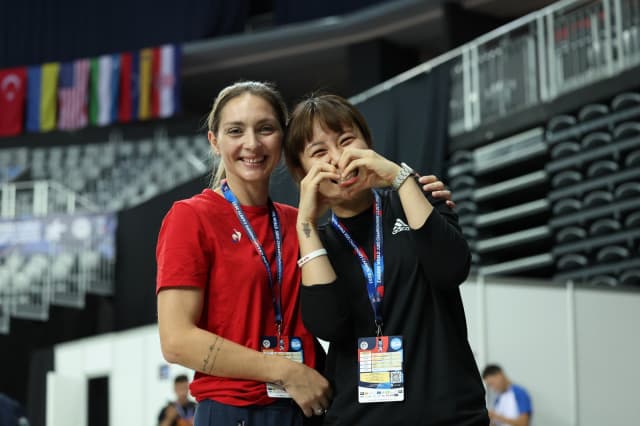 Actually, working with them, I'm stressed all over again when I walk to the mat with them and I never thought I would find this feeling again. In the chair I have to work hard to control myself especially during the 'mate' periods. When I began coaching I was standing up a lot and had to be told by the referee.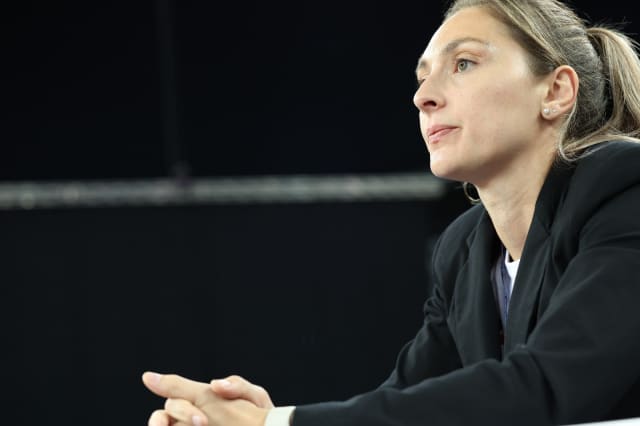 As an athlete, every time you practice or complete you can be better and for coaches it is the same. All things change and grow and I have to keep learning. I have to keep proving to myself and perhaps to everyone that I am willing to learn and improve. I'm just in my second year of coaching and have so much further to go. I know the cadets are inspired and say I'm a good coach, the young ones, but this is still just the beginning and my aim is to develop my coaching skills to be able to benefit all the athletes I work with now and in the future."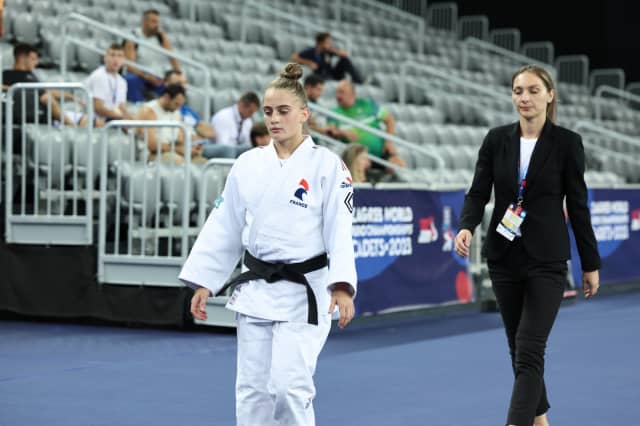 Autumn has a few more days in Zagreb with the cadets before heading back to INSEP and back to the WISH programme and this experience, coaching at a world championship in stead of fighting in it, will play a part in her ongoing education.