Chuck Jefferson's exciting new project entitled "IJF Judo Stories Tour" is nearing the end of its development stage and the International Judo Federation (IJF) is pleased to announce its full collaboration.
This project will traverse California, introducing some of the IJF's most admired athletes to students unacquainted with judo. There will be clinics for up-and-coming judoka at two first-class dojos. Flavio Canto and Daria Bilodid will be the first two IJF athletes to visit the Golden State for this project.
"I want to thank the IJF for helping bring this dream to fruition," said Jefferson. "For nearly 10 years, my partners in Southern California and I have brought the best, most inspirational judoka from across the world to share their stories and knowledge with the judo community. With the LA2028 Olympics just around the corner, the IJF Judo Stories Tour will inspire the next generation of judoka, not only in our dojos but in our schools. We're excited to promote the values of judo, build awareness of our sport and increase the number of judo fans and practitioners in California as we move towards the LA2028 Olympics."
Patrick Dooley, owner of Shimeru Judo and Jiu Jitsu Club is the Southern California partner in this project. "I couldn't be more excited to be part of this," Dooley said. "As a third-generation judoka, the growth of judo and spreading its values is very important to me and my family. I look forward to working closely with Chuck, the IJF and the athletes, to create great experiences for all participants."
Flavio Canto will inaugurate the IJF Judo Stories Tour from 23rd to 29th October, with plans to speak at schools and visit CJ Judo and Shimeru where he will be hosted for clinics. In addition to being an Olympic medalist from the 2004 Olympics in Athens, Canto's story includes his roles as IJF Climate Ambassador and founder of the social project Instituto Reacao in Rio De Janeiro.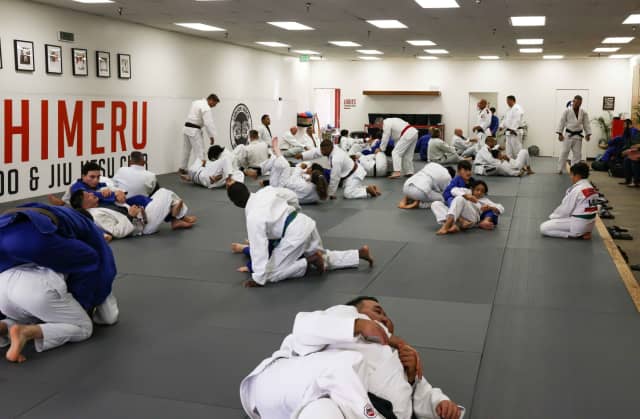 World champion and Olympic medalist Daria Bilodid from Ukraine will be visiting California from 18th to 23rd January. She won her first world title at the age of 17, becoming the youngest world champion in the history of judo. She will be hosted for clinics at CJ Judo and Shimeru and will also visit local schools to share her story and the values of judo.
More IJF Judo Stories Tour athletes will be announced in the near future.