Tokai University graduate Sasaki Kotaro, 24, a native of the sumo-focused Shimane prefecture of Japan, never expected to call Poland home.
Sasaki was raised in judo family as he was taught by his father in his high school club and was joined by his three younger siblings.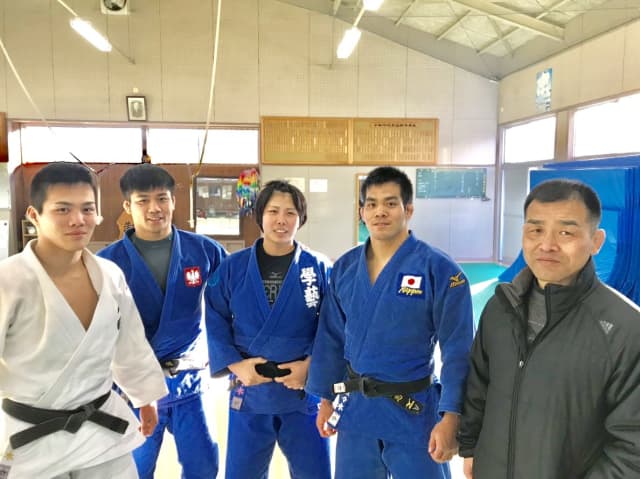 "There were not so many high level competitors in our city so we travelled around Japan a lot to look for many strong competitors and friends who could share the sense and fun of fighting," said the former All Japan Minatoya Cup bronze medallist who now resides in Warsaw.
As a teenager at Tokai University, which is home University of All Japan Judo Federation President Yamashita Yasuhiro and Japan men's team head coach Inoue Kosei, Sasaki got a taste of working with foreign judoka in a major judo setting.
"When I was a University player, I got involved in Tokyo Grand Slam as an uchi-komi partner of Icelandic player Sveinbjörn Iura, who previously lived in Japan, and I also started a friendship with some Polish players. That was my first contact with Poland.
"I'd been despatched to foreign countries such as the UK, UAE, USA, China and Bhutan by sensei Yamashita Yasuhiro and Mitsumoto Kenji to learn the coaching methods there.
"My mindset had just started to be built as a coach for in case I couldn't make enough results as a player till my University graduation. These experiences totally changed my view and were the beginning of my coaching life. I used to see my father's coaching since when I was small so I already recognised some effective ways to coach judo since my childhood.
"Since when I was a high school player, I used to have a dream to coach foreign players with more detailed techniques and to make hybrid type of players between Japanese and European Judo style.
"I mean players built with high techniques, power and speed, this is called "Kire".
Therefore, to chase the ideal judo by a lot of communication with players is my joy for now."
Sakaki joined the Polish team in 2018 as a national coach and is part of a wave of young Japanese coaches making a name for themselves in Europe.
"It's nice to have Japanese community across the world," said the multiple-time Shimane Prefecture high school champion.
"Tatsuto Shima in in Switzerland, Kondo Shun in Croatia, Yoneaga Gen in the Czech Republic, Kitahara Takafumi and Kaida Ken and Kikuchi Junna both in Hungary. We all are in touch on the SNS group chat and being updated about latest any news."
A new role in a new country comes with a plethora of challenges and Sasaki is up to the challenge.
"I'm enjoying coaching while discovering techniques from my physical sense when I fight and many new ideas. It's fun and I'm feeling convinced when I try to verbalize my body movements and carry them on in real judo fights.
"My challenge is to face a lot of new body senses and recognize them as they are also effective ways to fight, it's about the culture gap and body senses. Now I'm learning the European judo style. Kumi-kata is very important."
While Sasaki is making in roads on the European coaching stage, his younger brothers and younger sister are active on the tatami back in Japan.
Former Cadet World Championships silver medallist Sasaki Chie, 20, is based at Tokyo-Gakugei University while the youngest Yudai is at Tokai University and, in the middle, Takeshi, 22, is from Tsukuba University.
The name Sasaki Takeshi should be familiar to most.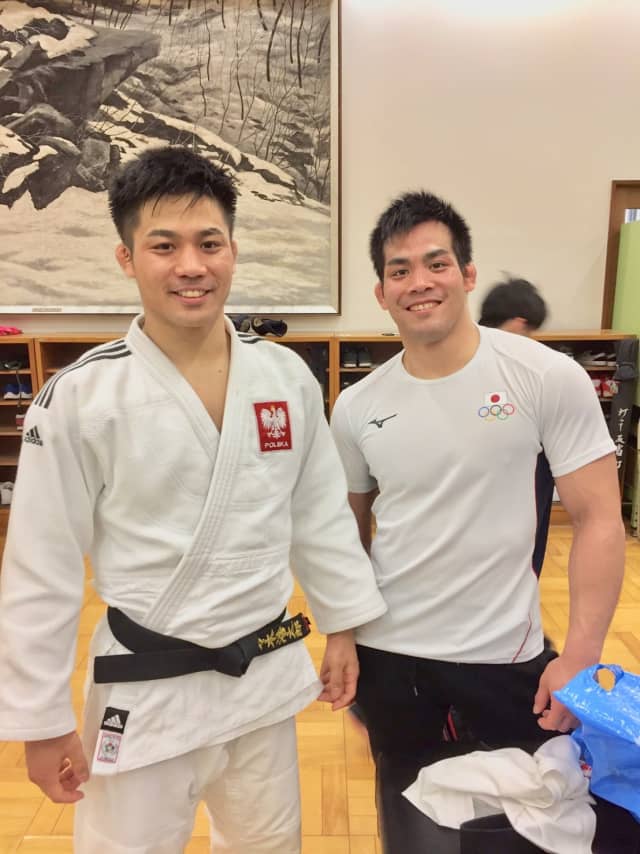 The world number 10 won the Osaka Grand Slam in November and the World Judo Masters in December and is a Tokyo 2020 Olympic Games contender.
"For Takeshi, I'm observing how the elimination is going to be and I'm encouraging him from the bottom of my heart. He is my great young brother and one of the people I respect the most in the world."
Kotaro has his own Tokyo 2020 mission and is busy guiding the Polish team for a once-in-a-lifetime trip to the sport's homeland next year.
"In the last two weeks we already had a training camp at the host town Takasaki, Gunma Prefecture, for just the time. We will return there before the Olympic Games will start. The Takasaki people are big supporters and help us a lot to make our preparations.
"Now I'm the main coach for national cadet team, so the biggest aim is of course to make good results but also to make better performances in every fight in all competitions. I trust that this should lead us to success at the European Championships in Warsaw, Poland 2019, and to world level competitions.
"As an assistant of senior team, we will be head to Takasaki again before the World Championships. Then I would like to help the main coach to have the best preparation and to figure out what we need more for the most important days in 2020."
Watch the Polish team in action at the Baku Grand Slam from 10 - 12 May live and free here on the IJF website.