Sabrina Filzmozer is a well known Austrian athlete, several times European Champion and World Medalist, she has also been involved in humanitarian programmes for many years in Nepal and Bhutan. Currently in Nepal, Sabrina explains what she is doing there and how she helps the local populations.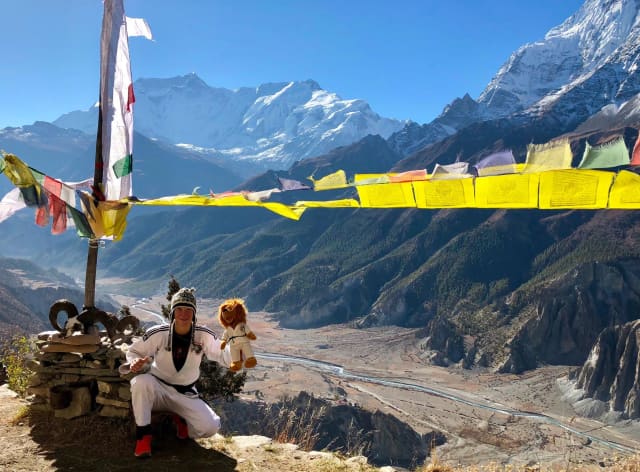 "After spending most of my time helping and supporting the judo community in the dusty and dirty city of Kathmandu in several orphanages, I was also able to train together with the Nepali army and police team, the national team as well as with my Nepalese friends like Phupu Khatri (-63kg), who had the honor to carry the Nepali-flag during the opening ceremony at the Olympic Games in Rio.
I'm now on my way up into higher mountainous oxygen less air regions to spread the spirit of Judo and to involve the kids into the most respectful way and thoughts of Jigoro Kano.
The Judo Federation in Nepal had already set up tremendous enthusiastic work in some places in Kathmandu. To improve the situation and support of their young athletes there is still a lot to do though. After the big catastrophes that the country witnessed over the past years, such as earthquakes, flooding and landslides, people are still suffering and struggle for their lives. Everyone is giving and trying his best and just patience and understanding of the difficulties is necessary required.
We set up a project called Everest Judoclub", invented by the most enthusiastic mountain Judo-Sherpa called Kaji, who is a trekking guide and owner of a tea-lodge on the way up to Everest base camp.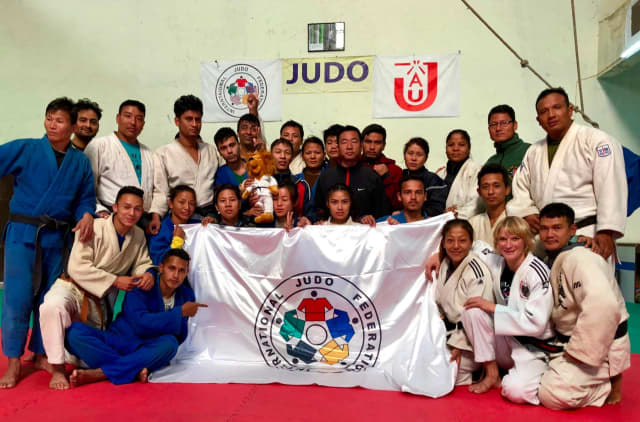 Last year he opened the Dojo at Monjo school, with the support of Japan. The most difficult thing is about the equipments. To get tatamis up here, one has to fly them by plane or helicopter and then many strong porters are needed to carry them to the school to an altitude nearby 3000m. Thud there's a lot of efforts and strength needed to get everything in and on the right place.
The kids here in the mountains are full of dreams and strength. They have a huge heart, a lot of red blood cells and fantastic spirit. But what they don't have are really simple and basic needs, the right nutrition with vitamins, energy & calories, warm clothes or heating at school and inside the Dojo.
I am amazed to see how strong they are, how much stamina they have, but they easily catch a cold or get into even worse health conditions. But I strongly believe in their faith and that's why I support them.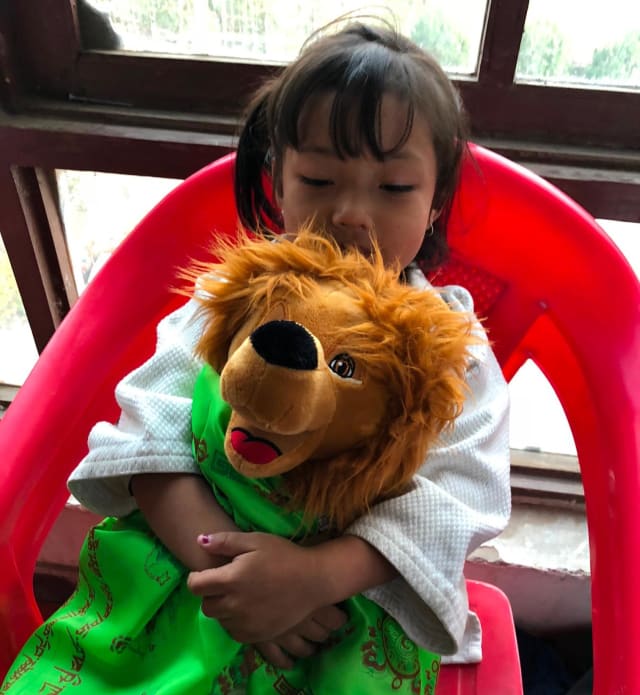 Right now I'm on the way up to Thoronglapass taking part in the highest mountain bike race in the world called Yak Attack. There I have the logistic support to provide some of our collected Judogis and sport equipment which we have collected in Austria for the mountain people of theses remoted areas.
I love to spread the spirit of Judo to such rural simple villages. While showing them the most respectful way of courage, humility and the thoughts of Jigoro Kano trying to be a better human being one day after the other, it feels more like they show me how to be part of one family. They are all such inspiring people who smile although they don't have much to share, they share much more than we ever could provide or give to them.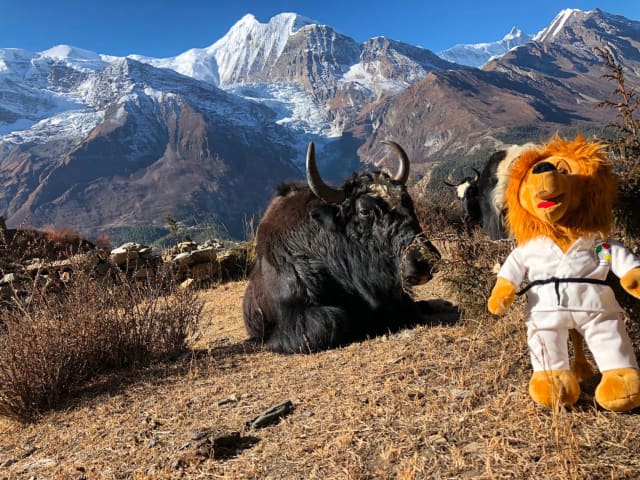 Usually people from all over the world are suffering the first days spent in high altitude, but the impressive views of the Himalayan mountains are absolutely mind-blowing. You can never forget the first perspective and moment when there is an 8000m peak appearing around the corner.
Either you speechlessly fall on your knees in front of Manaslu, Annapurna, Dhaulagiri or Everest or you do as most of 99% of the tourists do, you take out your camera and you don't stop taking pictures.
We have now reached an altitude of nearly 4000m on our bikes and there's still more to climb. Most of the difficulties lie straight in front of us, it's the Thoronglapass 5614m, where you leave the Annapurna region and head into the hidden and forbidden kingdom of Mustang.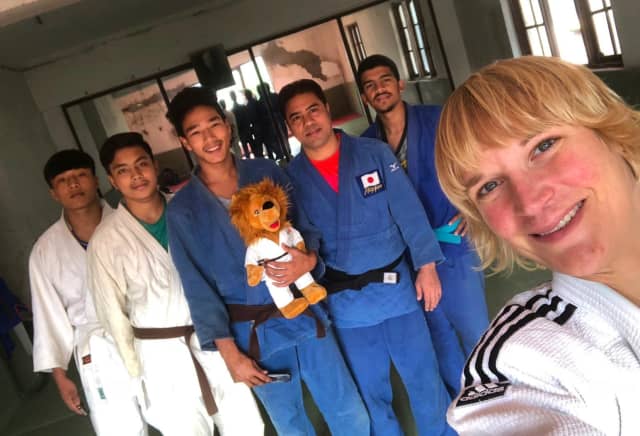 Guessing that never ever has somebody crossed such a pass in a Judogi and that our worlds famous Judo for the world mascot, the mountain lion has set his feet on such a remote spot, I strongly believe in its faith to share the fighting spirit of always having a vision, a dream, a strong goal and following your heart.
"
Please don't give up, keep your faith and fight for your dreams."
Sabrina Filzmozer (AUT)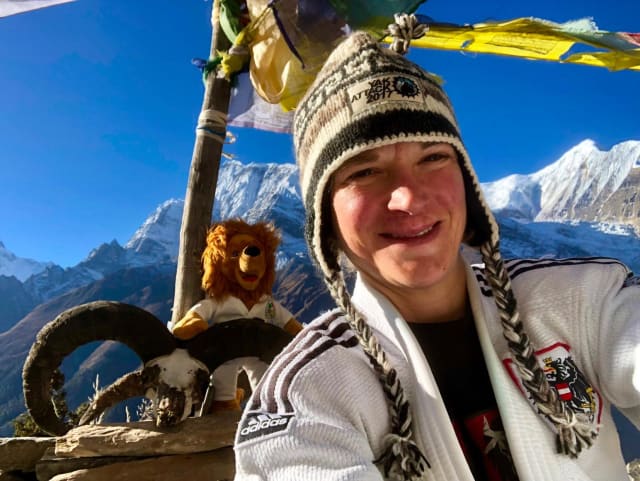 We will regularly follow Sabrina and her adventures in the Himalayas. For sure she will bring the judo spirit far into the country.
In 2016, during the filming of the Judo for the World film dedicated to Nepal, the IJF met with Sabrina who was just coming back from having successfully climbed the Manaslu peak (READ THE NEWS)