During its recent visit to Nepal, the IJF media team met with European and World Medallist and three-time Olympian Sabrina Filzmoser (AUT) who just succeeded in climbing the Manaslu Moutain, one of the 14 eight-thousanders in the Himalayas. Still recovering from her feat, Sabrina kindly answered our questions.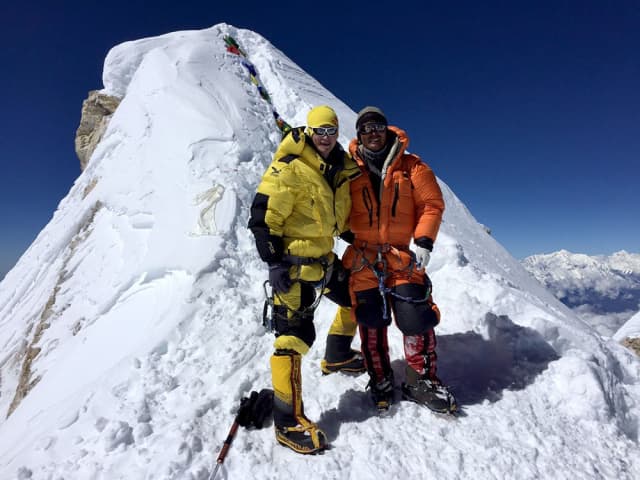 IJF: How do you feel today after having climbed one of the eight-thousanders in the Himalayas?
Sabrina Filzmoser: Mentally speaking, I feel really well. My body is still a bit sore and doesn't really know how to cope with so many different issues. First there was too little oxygen, but now there is too much. But to be honest it is not the oxygen that we miss the most over there, it is the lack of air-pressure that gives the human being such difficulties to survive. My big dream was to climb mount Manaslu without oxygen, because I have always been very curious and wanted to explore and experience this extreme altitude. After more than three weeks since I came back, I'm still trying to fill up all the energy that I have lost up there. I don't stop eating even if sometimes my stomach doesn't feel so well here in Kathmandu. It took some time to realise that I've successfully climbed this mountain. On the top, I could enjoy the view, but to realise what happened and how lucky I had been, took me a while.
IJF: Tell us a bit about the climbing itself. What was difficult? What were the challenges? How did you feel on the Manaslu slopes and what was your state of mind when you finally reached the summit?
SF: My trip started with a two-day long very wild and bumpy jeep-tour on some adventurous roads with a lot of landslides and river crossings. Then I had the chance to trek and acclimatise together with 27 donkeys, three kitchen boys, a cook and three sherpa friends, through green jungles and narrow valleys for about a week before we had to cross a high pass near the Tibetan border and down to a Tibetan village. We settled our basecamp at an altitude of 4800m, so almost the altitude of the Mont Blanc in Europe. There the calmness and family lifestyle that you can experience throughout Nepal suddenly finishes. For me the basecamp was a little too crowded. Many commercial climbing-companies come here with their clients to climb the mountains. But many of them are not very experienced climbers, even if they are very well equipped though: they use two sherpas per client and many oxygen bottles and they have the money for sure.
On the mountains you cannot stop eating, cause you burn a lot of energy, so you eat and eat and eat again and again. But as you get higher your stomach is working slower and it is suddenly not possible to fill up all the lost energy any more. Then your body starts to burn the muscle-cells and you lose a lot of weight.
Above 8000m the air pressure is only 35% compared to sea-level. That makes your blood very very thick and you feel cold all the time. Especially the fingers and toes are extremely in danger to get frostbite, only because the blood stops to circulate to the extremities (Sabrina got some frozen toes after she came back but she is now ok). Even without walking, just breathing takes 250ml of water per hour out of your body, so you should never stop drinking, that's the most important point to survive. Otherwise you get altitude sickness very quickly, because the kidneys stop to do their work, the carbon dioxide remains in your blood, accumulates and this is very dangerous.
"
I had a very good strategy and tactic on the mountain. My experienced sherpa friend, Ang Kami, who climbed Mont Everest 8 times, always told me to forget about speed and from thinking to climb fast. So I tried to take it easy and during bad weather times I could rest and relax. Although my initial plan was to take my skis up to the summit and ski down, this was not possible because of too much snow and high avalanche risk.
During the climb everything seemed and felt to work very slow. It took hours and hours. You need so many stops for breathing and filling your lungs and muscles with oxygen, it's really a question of patience. But you learn a lot at every step of the acclimatisation and in each camp. Step by step. You climb up and down, up and down, many times. At the last camp at an altitude of 7,450m it`s nearly impossible to sleep, you just stay there for hours and rest. Again you need a lot of patience, you have to wait 30min until water is starting to boil up there. If you are fast (smile) it takes you 2 hours to prepare for the summit push. Usually I can put on my climbing-shoes and crampons within two minutes, back at home, but up there it took me nearly 30min to have everything under control. Your brain does not work very fast and your body is just not coping immediately with what you tell it to do. We finally started the final attempt at 3:00am, and we could watch the sun rising around three hours later and at 9:30am we reached the summit 8,156m above sea level.
Although the climb has been tough and I couldn't feel my toes, on top of the mountain it was absolutely calm, no wind, no clouds and the view was just stunning. Northside you can see deep into Tibet, westside is the Annapurna and the Dhaulagiri, and Eastside you see towards Cho Oyu and Mont Everest.
But for me, the most beautiful feeling... is that I felt so near and close to heaven. I cannot describe this feeling. It seemed you could catch the deep blue sky. You have really big emotions up there. But I knew it was only half way. You need a lot of energy to come down safely. Most of the accidents happen during climbing down, because you are exhausted, dehydrated and not so coordinated anymore. An interesting feeling I had on top, while I was taking pictures together with my friend Ang Kami and was watching all the climbers coming up with oxygen bottles, was that I could still breathe. I remember that I was standing there and I was wondering why it was so easy to come up here… until I had to move again (smile)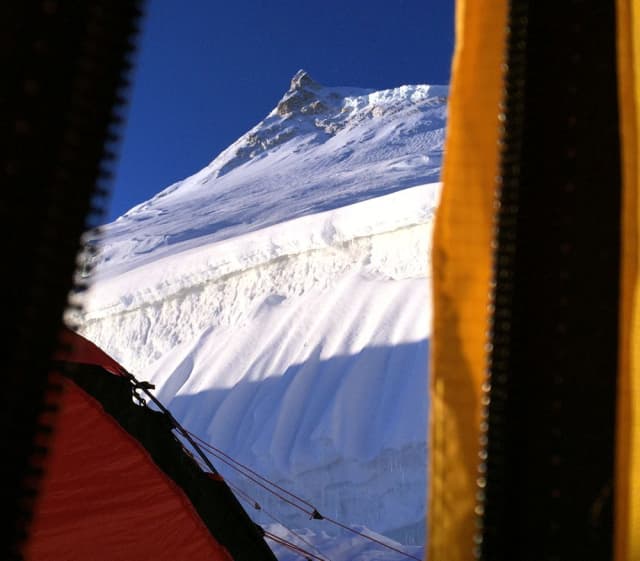 IJF: What motivated you to achieve this feat? And why now?
SF: I love challenges and I love exploring, I can't stop to learn and experience new things and new ways how to explore remote or difficult to reach places in the mountains. Before the Rio Games I knew I had to do something different. For the last few years I have been working a lot for my development projects in Bhutan and Nepal, but always after the Judo season, which means September/October. That's what I wanted to do also this year, but much, much longer, so I would be able to enjoy also some adventures.
IJF: Often people and explorers say that during an adventure such as yours, they have time to think about life and what they want to achieve. Did you have such kind of thoughts while you were on your way to the summit?
SF: For sure, you have a lot of time. There is nothing which disturbs you and your thinking, only when you have to focus on the climbing. But that is mainly if there is a difficult icefall, serac's, crevasses or bad weather. During the rest of the time you do think about life, about the past and the future, about what is coming next. For myself I mainly thought about the present, my friends the sherpas, about my judo family in the Himalayans. You speak with the people.
"
You intensively learn to know their culture, you enjoy their local food and you share their stories about the difficulties of their daily life. I have had a lot of ideas while climbing, visions and dreams about helping and supporting.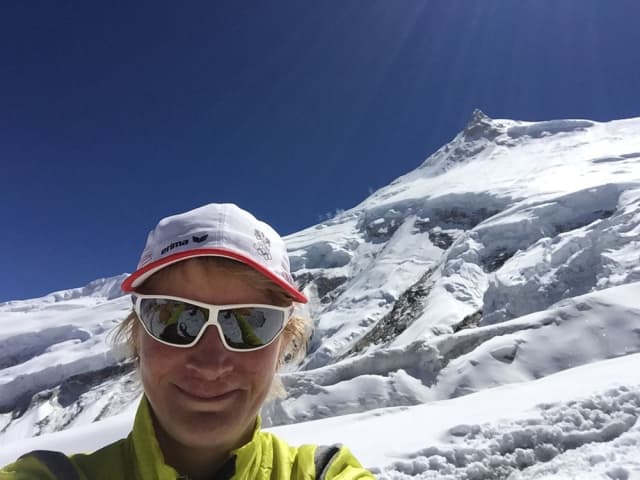 IJF: How important are mountains for you, as an Austrian? Is there a parallel with your judo athlete career? Between reaching the summit and reaching the top judo player list in the world?
SF: There are so many different countries and people climbing in the himalayans, but for sure I am always happy when I meet Austrian people or people from the Alps. Usually Europeans are the climbers who want to reach the summit without artificial oxygen, by fair means, so I love to meet them and chat with them about the weather, their tactics, their technique, their projects and so on. There is a lot of similar knowledge and attitude between climbing and Judo. The mountains taught me humility and respect and so did Judo. You need courage and a lot of strength to commit your aims, but for sure I am passionate both about Judo and climbing.
Judo is also my job, but I would never call it like this. Throughout all those years, Judo told me to always try as hard as possible to be a good Judoka and it taught me to push my own limits as hard as I can. Judo, travelling, exploring, climbing and cycling have given me so many friends around the world. All the values for a healthy, good and modest life you mostly learn that from others, day by day, there is something new and something to work on. I always have the feeling I should improve much more.
IJF: What will be your next goals in life?
SF: To help and support others.
IJF: You are a World and European medallist, three times Olympian. You have dedicated your life to judo, and still do so. How did judo help you during the Manaslu expedition?
SF: After Rio, I felt I should take some rest from judo, but during the climbing I could not stop thinking about judo. So yes, I guess it helped me a lot, sometimes I thought my brain was not working as it should, but because I reached the summit, I think that I did not have so bad thoughts... (smile)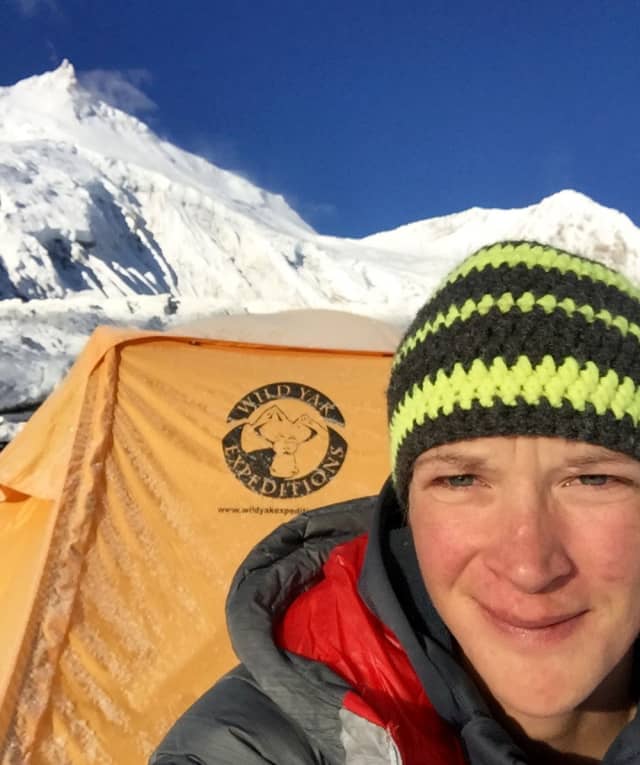 IJF: What are for you the most important values that judo can bring to the society?
SF: There are everywhere the same values that Jigoro Kano told us and that we Judoka try to follow. But it is not possible to compare European or western values with development countries values. The words are the same, but sometimes they don't have the same meaning. If I would compare my faith to the faith of a judo child here in some of the many orphanages in Kathmandu, I would say that mine is much stronger, but how can I say?
"
It is not fair, I am just lucky to be born, raised and educated in Austria. But what the street kids here learn very quickly with judo is the discipline and the respect. I reckon that humility comes out of your personality, because I have seen so many different types of it.
But our western society should easily learn about how to live with more courtesy and modesty. You learn that from people who live a simple life and who care about each other, like here in Nepal or in Bhutan.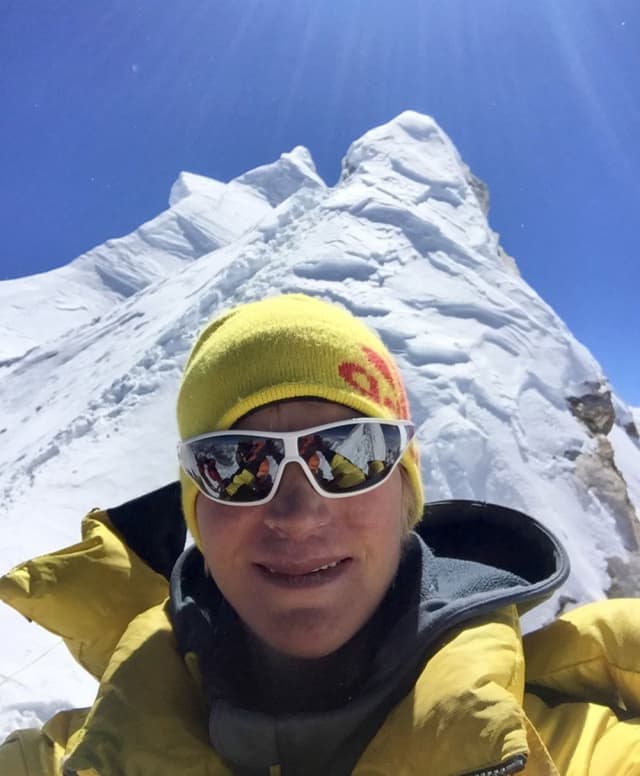 IJF: So you are very involved in the region (Nepal, Bhutan)? Why this commitment? And how do you think you can help the people there?
SF: I have always been curious about the high himalayans. I have read a lot about it when was a child. Although Austria is a small country and has a lot of mountains, the himalayans go beyond everything. They are just impressive and for our mind, not imaginable. If you walk days and days in misty foggy weather and then one day suddenly you break through the clouds, this huge massive rock, ice and snow walls make you absolutely speechless… for hours. If you then ask one of the locals for the names of the mountains surrounding you and they simply don't know, because there are no names, you begin to understand how big everything is here.
The people who live here have one of the hardest life. There is nothing which we could call easy in the region. Some villages have no electricity, and you may have to walk more than one hour for clean water. You have to collect wood to make fire, it is cold and muddy, but, and that for sure you will experience everywhere, people are smiling all time and when you meet them they offer you tea without asking.
They have this special heart and deep implemented feeling of values which we have already forgotten or which we have to learn everyday from the beginning. I love their simple philosophy and that is why I am trying to support them in every way possible. I can only give very small and little things. Sometimes I have really bad feelings, but some other days I feel proud, especially when the children start to smile because you are just there.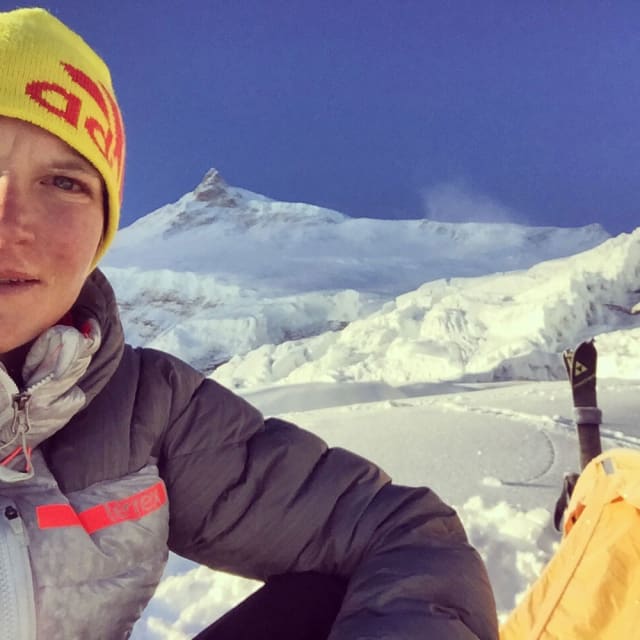 IJF: Could you just tell us about you. Who you are? What motivates you? What do you like and what you don't like? What is your motto in life?
SF: My luck in life was to be born in a very strong bonded family, having parents who took my sister and me always outdoor, enjoying the nature and the mountains. This is maybe the secret why I always found my way back during tough times. As a Judoka you do have these bad times, when you have to find your own way and your own philosophy of walking upright without fear to achieve your aims and goals.
Experience becomes overgrown to us with failure. The failure in itself is not tragic. The question is how I handle it. It should always be a new beginning and a possibility to find out new borders and to grow in your own doubts. My internal setting has changed with my frequent failures. I think that I have not become gentler (smile), only tougher. Therefore, I guess, the failure is often a stronger experience than the success.
I am usually a very calm person, but to myself I can be very tough. When I got injured and had to follow rehabs during my Judo career, I always had a lot of doubts and I had to struggle with myself, but I always found the way to study, to learn new things and to realize other challenges. The best answer to what I like the most beside Judo can be found in my passion for mountains. I mean mountaineering, mountainbiking and flying small planes over the alps to enjoy the different views.
After a few weeks of recovering, Sabrina just went to visit the new club that was just open at the bottom of the Mont Everest and then headed to the Tibet region to explore a bit more that part of the globe.