You will find in this section, the messages delivered by Mr. Marius Vizer, IJF President, on his Twitter account: @MariusVizer
IWD 2023, IJF President's Message
8th March is the designated day to celebrate the achievements of women all over the world. In Judo, we celebrate women day by day, as we can see and feel their presence in all aspects of our sport: as athletes, coaches, referees, technical officials and leaders. Women are working together with men, for the betterment of judo and its development in all forms, on all continents.
The International Judo Federation (IJF) and especially the IJF Gender Equality Commission, have been working for several years to improve gender equality in judo for all categories of populations. Today, when women's contributions to society is more and more recognised and many countries are making incredible progress in implementing gender equality policies, we can be proud of the progress recorded in judo. The IJF is making sure that women are not only offered equal chances, but we are also continuously working on changing the general perception of our sport.
Today, we can see outstanding women athletes, also from countries where they did not exist a few years ago. The number and quality of women coaches is continuously growing and the results are, in many cases, spectacular, showing how valuable a mixed team of coaches can be. Women are also more present amongst our technical officials and referees, again bringing added value and quality to the work the IJF is doing.
I hope that our actions and policies are inspiring all our member national federations to invest in and develop women's judo and in general attract more women to our sport, in all positions.
I would like to sincerely congratulate all women in the judo family for their activity and contribution and wish them continued success and many achievements! Thank you all!
---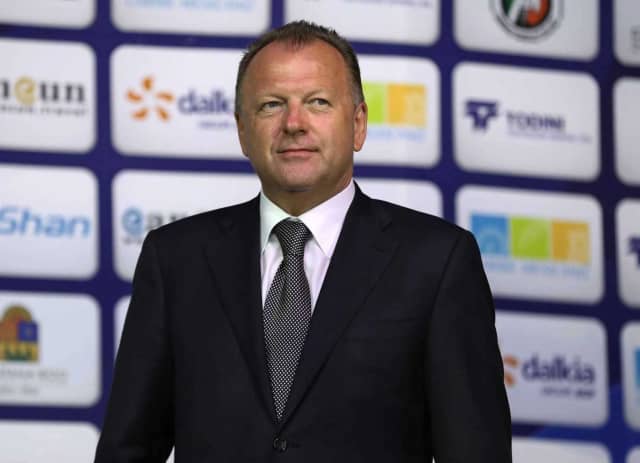 IJF President's Opinion on the the Peace and Sport Watch platform on the occasin of the World Refugee Day (June 20, 2018)
Since 2007, when I created the 'Judo For Peace' commission within the International Judo Federation, our organization, alone or in association with other structures, has been carrying out many projects with the aim to build a lasting peace in conflict zones and to bring values ​​that are useful to social reconstruction, while our world goes through troubled times.
The Judo for Peace philosophy goes well beyond practicing a physical activity and judo is more than just a sport. Based on a moral code with universal values ​​(Friendship, Courage, Sincerity, Honor, Modesty, Respect, Self-Control and Politeness), it brings comfort, self-esteem and mutual respect. Furthermore it allows to develop the physical and mental capacities for the construction of a more just society. It also brings skills for life to people who are suffering.
One of the main axes of development of our programs is to work with the displaced people. Whether it is for political or economic reasons, or because they are forcibly transferred following a conflict, millions of refugees are thrown onto the roads of the world each year. Traumatized and having often lost everything, after having found again the vital minimums, these vulnerable people and especially the youngest, need our help. This is a basic question of humanism carried by the values ​​of judo and decreed by the founder of our sport, Master Jigoro Kano, who had defined one of the mottos of judo: 'Mutual aid and mutual prosperity'.
From 2015, for example, with the support of the Turkish Judo Federation, we have been developing a large program in Syrian refugee camps within 60km of the city of Aleppo while under the bombs. Judo for Peace is also present in Zambia and Malawi in camps (respectively Maheba and Dzaleka Refugee Camps) hosting thousands of African refugees. The IJF is also running a Judo for the World program in South Africa, where one of our IJF Academy graduates is working with refugees who are already in a situation of integration with the local population but who, due to their status, encounter social difficulties.
---
EXCLUSIVE INTERVIEW WITH IJF PRESIDENT, MARIUS L. VIZER
On the occasion of the Hohhot Grand Prix (China) that also marks the launch of the Tokyo 2020 Olympic Qualification period, Mr. Marius Vizer, IJF President answered the questions of the IJF Media department about the homecoming of judo in Japan, within two years, and many other aspects of the Olympic Games organization. READ THE INTERVIEW
---
IJF NEW WEBSITE
In our ever-changing and fast-moving world, where information and communication play a key role, the International Judo Federation has launched a new-look website, meant to become the judo hub for all our community members as well as those exploring our sport.
The international judo community is just that: athletes, sponsors, coaches, referees, former athletes, fans and media. We always place them at the core of everything IJF does. The website, ijf.org, is thus intended to optimize the flow of information while enhancing contact among all our stakeholders. Together, we can best serve the interests of all those following judo – anywhere and everywhere.
With a new, fresh design and dynamic, diversified content, the goal is to bring all judokas together on this platform. This way, development and knowledge can reach all parts of the world. Too, the website will promote our activities and our member federations. Also, the site will be the place to help those who may be interested in but are less familiar with judo: a landing spot to get the basics and even more useful information about our sport.
From professionals to media and fans, ijf.org is there for everyone.
I invite all those interested to register and use the website, hoping that what you find will be useful and the new look will not only meet but exceed expectations.
Connecting to the World of Judo on ijf.org connects you to the main principles of society. These are the values of judo.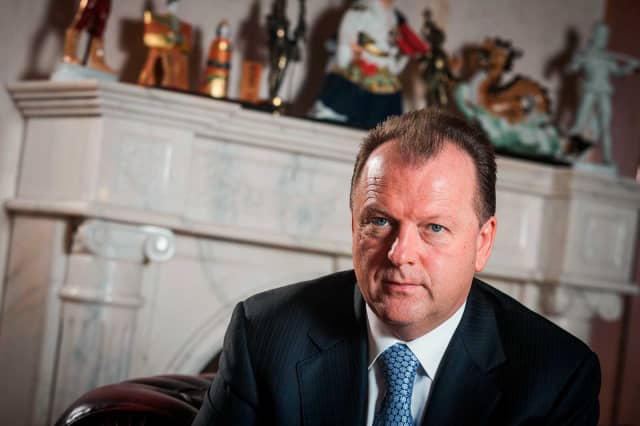 ---
President's Message for International Women's Day - March 8, 2018
On the occasion of the International Women's Day, I have the pleasure to congratulate and wish all the best to all the women who are active in and around judo.
I would like to send my best wishes and regards to all female judoka, coaches, referees, commissioners, staff and directors working with the International Judo Federation and to all female representatives of media, sponsors and partners who support our sport and also to all judo fans and lovers!
Women are integral members of the Judo Family, who contribute on a daily basis and in many ways to the development of our sport. We recognise and praise their merits and their work, and I hope that judo will continue to give women the chance to accomplish their dreams and fulfil their calling.
I take the opportunity to once again thank all the women for their support and achievements, for making us stronger and for sharing with us the joy and honor to work for the betterment of judo worldwide!
---
Happy New Year 2018 - January 1st, 2018
On the occasion of the passage from 2017 to 2018, the IJF President, Mr. Marius Vizer, delivered his new year's message.
Dear Judo Family Members, IJF Partners, Media Representatives and Judo Lovers,
We have concluded a very successful year, which was full of excitement, amazing competitions and beautiful champions. We could also continue to spread our values throughout the world.
I wish you a happy new year and all the best for 2018.
---
IJF President end of the year message, December 21, 2017
Dear Judo Family Members, IJF Partners, Media Representatives and Judo Lovers,
We are concluding a quite successful 2017, with a great World Championship held in Budapest in August, new partnerships with CNN and some sponsors, and a great edition of the World Masters held mid-December in St. Petersburg.
I want to thank and to congratulate all the organizers of Judo World Tour events, all the IJF Executive Committee members and Commissions, the Continental Unions, the athletes, the National Federations, the referees, the coaches and the IJF Team for their dedication in all the activities throughout the year.
On the occasion of the festive season, I want to wish all of you happy holidays and many achievements for 2018, along with memorable judo moments!