She would have liked to be at the Tajik party, after having been at the Austrian one, but Sabrina Filzmoser had other plans in mind. She arrived in Pakistan a few days ago for her new expedition, Forever Everest - K2, the aim of which is to take her from Islamabad to the top of K2.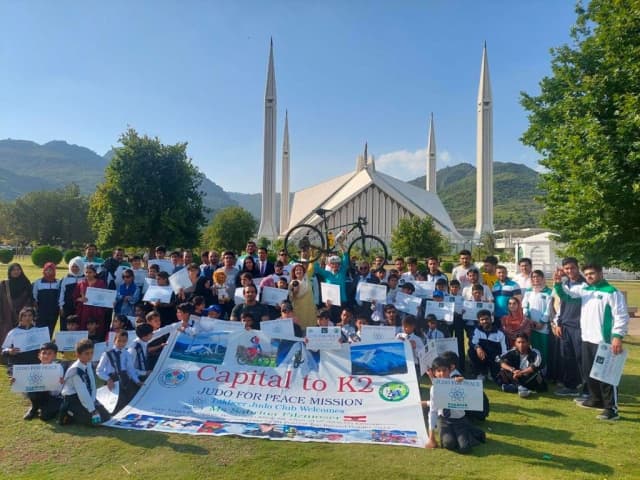 K2 is an almost mythical mountain in the Karakoram range. The second highest mountain in the world behind Mount Everest and the highest peak in Pakistan, K2 has a scary reputation. Nevertheless Sabrina decided to repeat her feat of 2022, this time beginning in Islamabad on her bike before hiking to the K2 basecamp. Then she will climb the big mountain!
"It's an expedition that will be complicated, obviously. I wanted to start from sea level again like I did last year, because I want to promote missions that preserve the environment, but I had to review my project because there were some security issues. You also have to be reasonable sometimes."
Hosted like a hero in Islamabad by the Pakistan Judo Federation and their President, Slam Junaid and his team, she has already been able to immerse herself in the local atmosphere. "I have no words to describe the welcome I received. It's incredible. There is so much kindness and desire to share a piece of my adventure that I sometimes feel a little overwhelmed but it gives me crazy energy."
Energy? The Austrian champion will need it, since she is embarking on a journey that will be long and difficult. She will first have to cross the province of Punjab, then Khyber Pakhtunkhwa, before reaching Gilgit-Baltistan and the northern part of the Karakorum Highway (KKH). She will not have arrived yet but will be approaching the K2 base camp where she can begin her preparation for the ascent.
Until then, she will take the opportunity to do judo of course and share her high-level experience with the local populations, which she has already started doing in Islamabad, much to the delight of the young and old alike.
As we publish these lines, Sabrina has already travelled a hundred kilometres at the speed of a rocket, "I already nearly finished my first stage but I have to wait for the JudoKids in Abbottabat, because they want to welcome me and I was too fast."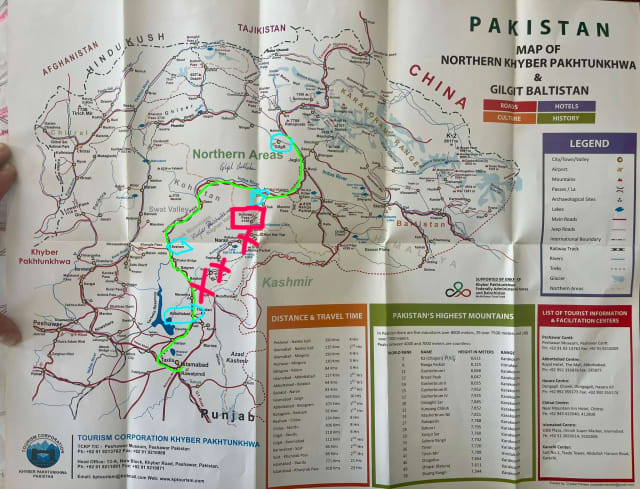 Throughout her career, Sabrina will continue to promote the values of judo, those which enabled her to be a world medallist, to have participated in 4 editions of the Olympic Games, and to become European champion, the same values that in 2022 propelled her to the summit of Everest, despite the difficulties and risks involved. Along the way, she will talk about peace, understanding between peoples and environmental protection. We know that she can do it and that she will do it and above all that she will put all of her heart into it.