In Paris we have a wealth of judo royalty gathering, some working, some competing, some spectating. Among them are world and Olympic champions and of course many medallists from the last 50 years of the Tournoi de Paris. Loretta Cusack-Doyle is one of them and is in Paris as part of the 2021 commentating team.
"Paris is a city of love and for me it represents my love for judo. The spectators here are so knowledgeable and really enjoy good judo. That atmosphere has created such memories for all competitors here. I get that buzz even now, just watching and working. The spectators bring the extra sparkle, an intensity that is so rare."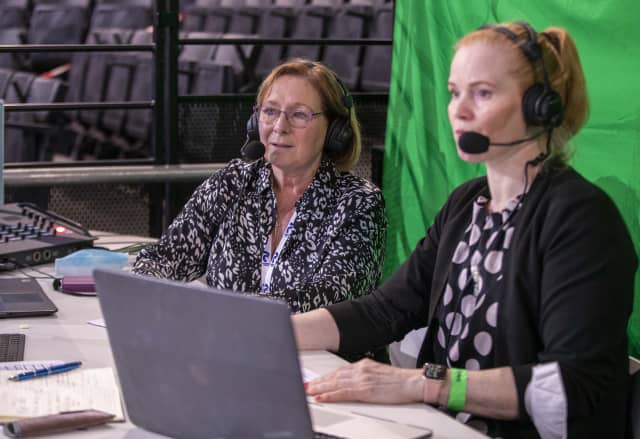 What do you remember from fighting in Paris?
"I remember the huge support I got here, from the crowd, when I fought the world championship final against Yamaguchi in 1982. It was my dad's birthday that day, I remember it so well and that added some extra drive, for sure. I think the crowd were really behind me as a European competitor, with no French fighter left in the category to cheer for and that seemed to carry me.
I had an awful draw on the day and drew the reigning world champion in the first round but I beat her. The Coubertin was just so loud, it erupted. I still feel it in the Bercy. There were no seats free and the height of the arena was breathtaking. In that final they supported me and I believe that their spirit gave me the edge on the hantei. I closed my eyes when they raised the flags and I opened one eye gingerly and it was a flag for her so I closed them again quickly and didn't want to see how it concluded but I could feel the crowd were on my side and they went crazy. The next thing I saw was the centre referee with the flag up for me but I couldn't see the 3rd flag. I could see the British team jumping up and down though and that told me all I needed to know."
"I had to be lifted up to make it to the barrier my dad was sitting behind. It was so high up and I'm really little! I whispered happy birthday to him and he just said, 'oh you were lucky.' I said that I knew that but I had my day. Maybe if I hadn't been in Paris I wouldn't have taken that decision. It felt like the crowd gave me a thumbs up and if I was accepted by that passionate collective then maybe I could do it; they gave me belief."
Loretta won a bronze medal at the Tournoi in 1988, some 6 years later and actually won a European title in Paris too. She'd love to complete the collection at the Games in 2024 but doesn't think her knees and hips would hold up at this stage!
Now back at the Bercy to spend the weekend talking about judo, bringing her expertise to the whole judo community via the commentary on the livestream, Loretta is feeling the same excitement Paris always offers but getting here has a different set of challenges now from the training and selections of years gone by.
"Well now I have to juggle all those adult things that we take for granted when we are younger. Being a mum and just very recently a grandmother, as well as a judo teacher, means I'm constantly having to schedule and prioritise. I'm also the Judo Manager for the Commonwealth Games in Birmingham next year and that's keeping me very busy."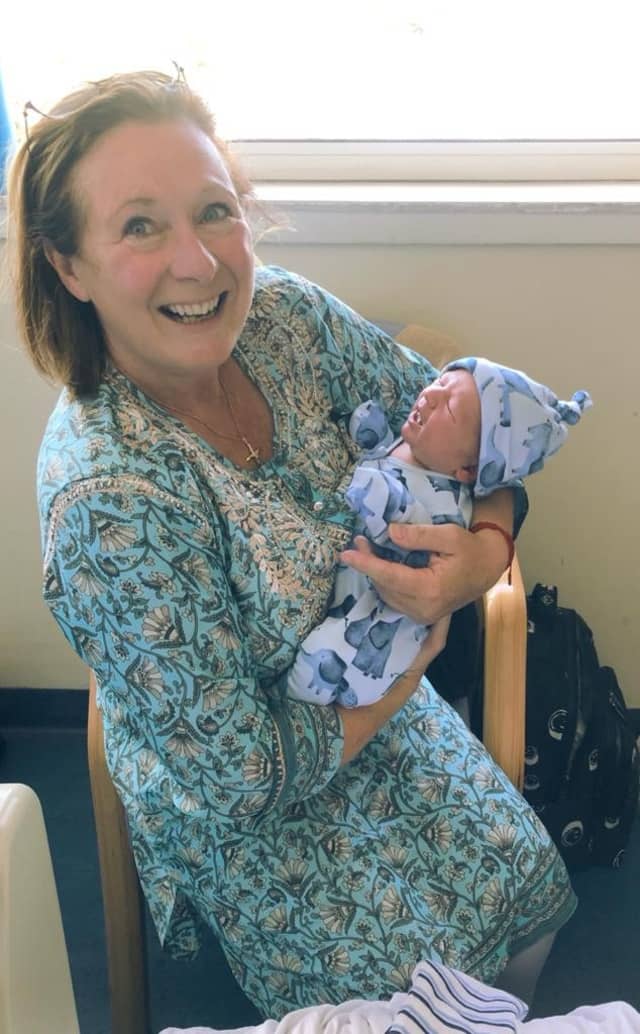 "I think being a granny is the best job ever! I was a mum when I was British National Coach and my babies became part of that judo family and now it feels like that has come full circle with my grandson being born and with my former judoka now coming back into judo with their own children.
I remember dragging poor Lisa Allan around, when we coached together, to all the baby shops, buying bits for my young ones and now, 25 years later, Im pestering her with all the photos of my daughter's new son.
I remember going away with the national team and looking forward to having a bed all to myself and getting a good night's sleep, not possible at home with my young children. Being a mum in judo isn't easy but being a granny on the World Judo Tour is fantastic and I'm not nearly as tired this time round!"
Reflecting on a 49 year career in judo, only a year short of the Tournoi de Paris' 50 year history, Loretta tries to explain why the world of judo is so special; it's hard to collect the right words together.
"We have spent years travelling, training and competing together. I've been here for almost half a century and I was actually travelling internationally from the age of 13. We go from being athletes, to parents, to grandparents and we are all still here. We are having the same fun we have always had and we are enjoying the judo. The strength of the friendships is something I can't explain. It's like the different stages of our lives have been shared and understood and it's really lovely. Cathy Fleury and I chat all the time now about our families and I remember when she first came on the scene. It's such a layered community."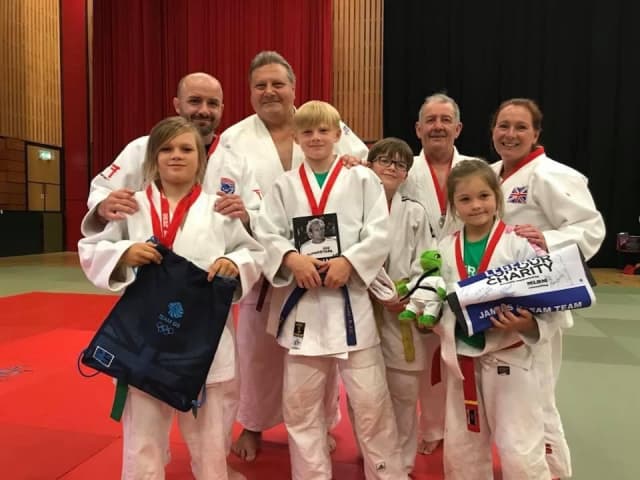 "Of course, Neil and I were on the British Team together for almost 20 years. We have seen people grow and change and succeed and of course suffer defeat but that melting pot is such a community, like a judo village and it's what brings the joy and intensity to the World Judo Tour now."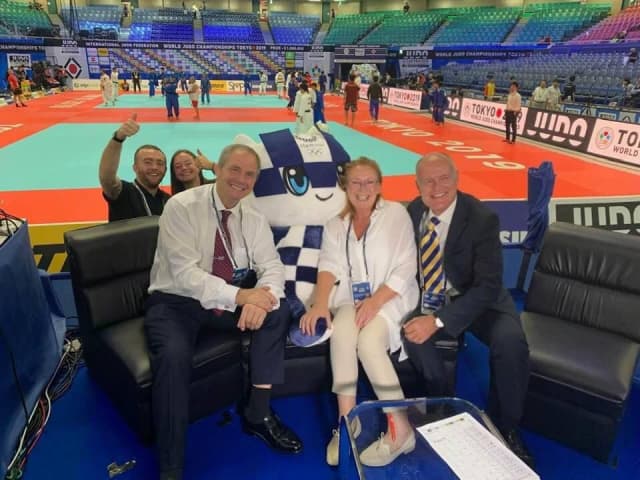 "I look forward to these current stars developing their careers beyond competition. They'll get to experience what I have and I feel very warm thinking about that. It's so lovely and they have it all to come."
Loretta is clearly comfortable with her career, her place in the judo world and with her future staying very close to the tatami. Her story is an illustration of the complex layers, the depth of friendship within the world of judo. It's not an isolated story; anyone of the judo elite could describe a similar progression, but today the story is hers and it's beautiful.