Daniel Fernandes is a name well known in France and beyond. His judo career took him to the highest level, with appearances at the Europeans, the world championships and the Olympic Games. Two of Dany's most well remembered competition days were in the venue in which he has coached throughout this last weekend, when he won the Tournoi de Paris in 2001 and 2005. He was the French team captain for the latter, a real leader among champions and that background has led him into his current position as one of France's national coaches for men.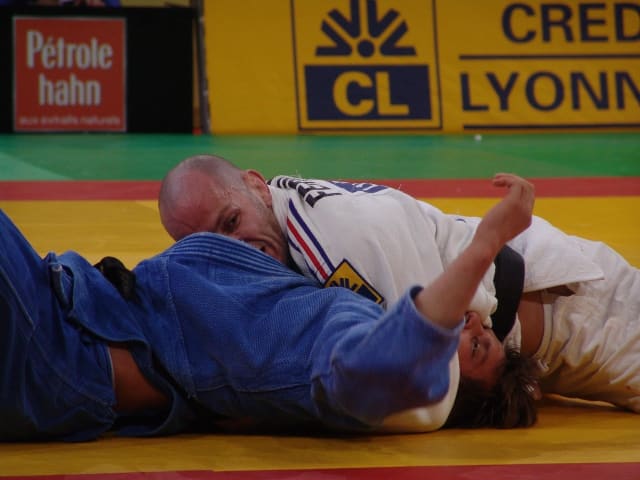 At the 2021 Paris Grand Slam, Dany was one of 4 coaches for the 28 competing judoka in the men's categories. That's a lot of coaching and a big responsibility, especially with so many of the team being at the Bercy for the first time and with the majority still being juniors, freshly arrived from their Junior World Championship campaign in Olbia two weeks ago.
Dany's view of the Accor Arena, Bercy is therefore wrapped up in many memories, friendships, defeats and of course victories. Each of these carries emotion and provides the nutrients for deep, immovable roots to grow, steadfastly securing his familiar face within the global judo community.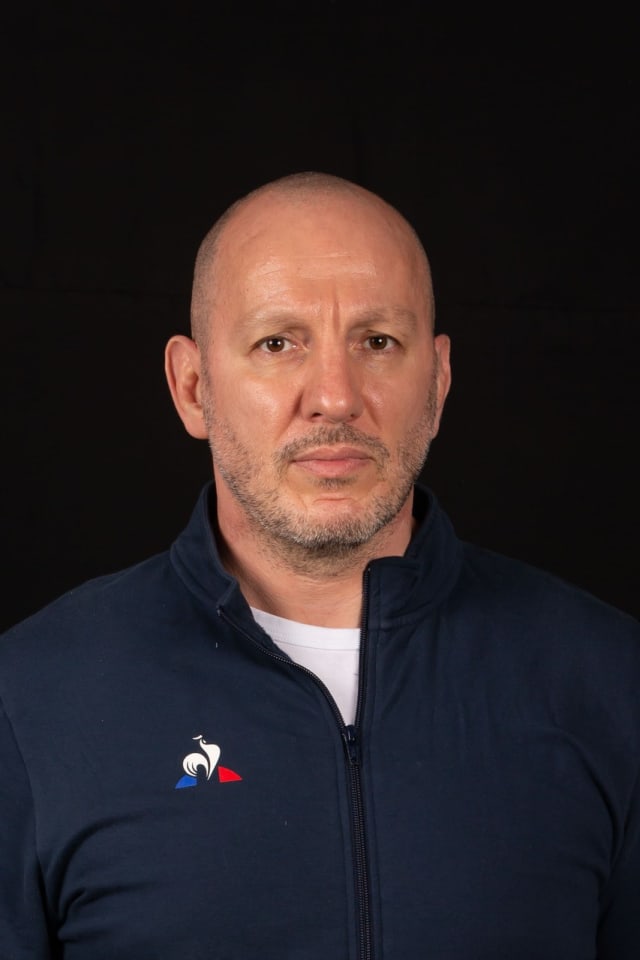 Dany's lifelong love for judo and for Paris is clear for all to see, "It's a special place for us. Since I was really little I was already in the stands watching the competition. For all the French it's the Tournoi, the biggest event and a really important one. When you have the opportunity to compete in such a big event, you have to grab hold of it and for the French, this is big! It may not be quite the world championships but its not supposed to be; it's different."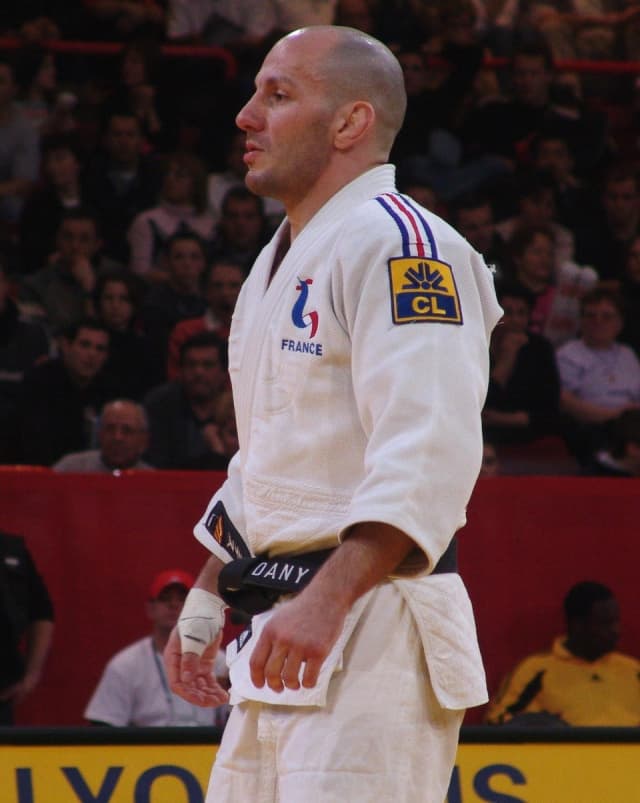 "We have the crowd and our families here. It's the only competition where you can share what you are living with your friends and family and they can realise what you are doing as an athlete.
I remember the first gold medal in Paris feeling like I ticked something off the list, a list of obligatory things I needed to accomplish. It was a relief to win because before that gold I fought here 5 or 6 times and didn't win anything, always taking medals in other countries but not at home.
Patrick Rosso was my coach at the time I won here first. Although I can't pinpoint any specific moments that stand out as important, I know he had an impact on me and now I emulate his methods within my coaching. He really believed in doing all the preparation before arriving at the tournaments. On the day, we should do our judo, express ourselves and enjoy the moment.
At the time when I won it again I just tried to really appreciate that moment. First time it was kind of my entry into the national team properly. Then I did the worlds and Europeans a few times and the second time I won at the Bercy, I was very settled and was captain of the French team. That made it a very different experience, despite it being only 4 years later."
Dany has now spent three years as a national coach. He acknowledges the transition from athlete to coach, "Of course it's really different. It is now all for them, for the athletes. I try to give them all they need before we arrive. This is like a bonus Paris Grand Slam, an extra one on top of the usual February event. It's special, the goal remains unchanged but we are all looking for the best results to come in February when we return. So, this time, we just enjoy it. The host nation can have 4 fighters per category and our national team must grab that chance. It is the best development and also a huge experience."
Dany was also part of the coaching team for the Tokyo Olympic Games and where the coaching is now shared, for the Games each coach is responsible for just two judoka, a really refined and individualised programme, "This is a new group and so everyone is working together for now until the qualification begins in May. The new Olympic team will be created gradually and so we hope to be able to rely on some of these young ones. They have chances now to step forward and this Paris Grand Slam is exactly that opportunity."
Each judoka will begin to build a bank of memories and experiences, working towards goals, the biggest of which, for most, will be an Olympic medal. Through that process, many friends will be made and those friendships will last a lifetime, not like a cliche but an actual lifetime. Dany recalls moments from fighting days in Paris where that friendship and team spirit was the most important driver, "It wasn't the Grand Slam, I remember fighting in the second round of the World Championships by Team in 2006, right here in the Bercy."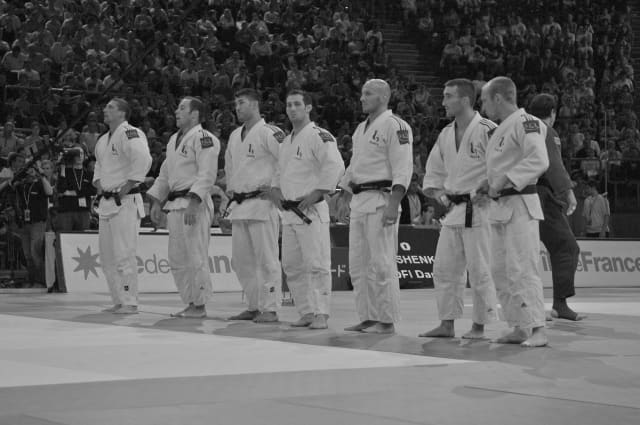 "I beat Takamatsu of Japan, only by a yuko. It was just a men's team back then. It meant everything to do right by the team, to contribute, to do it for us all."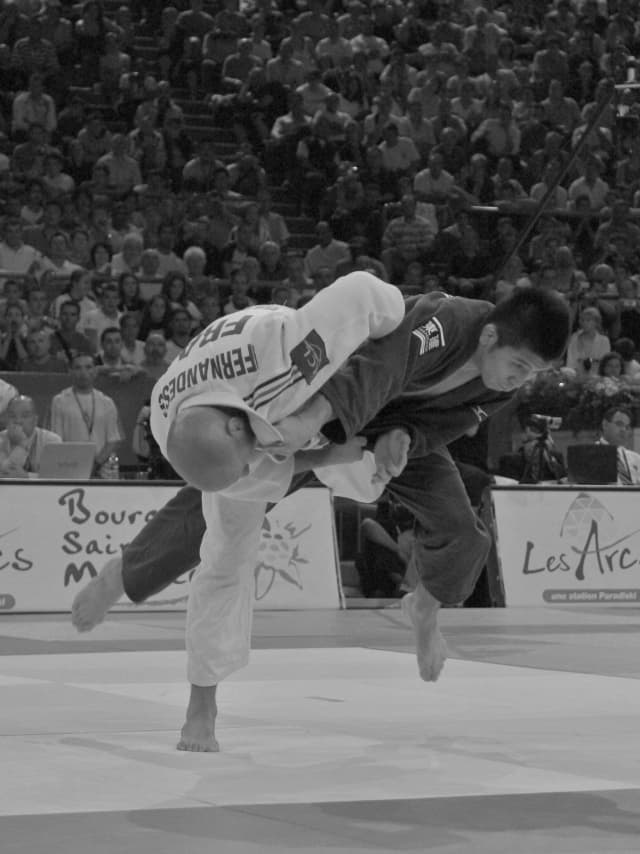 "It's all about feelings and sharing emotions together. In a team you share everything."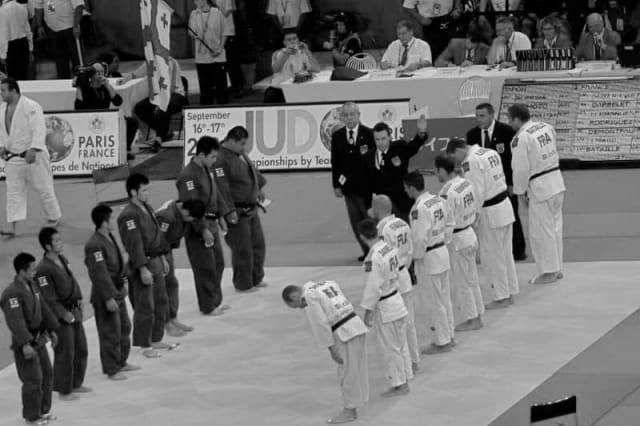 "Right now our group of young judoka are just beginning that process and they will build a team just as we did and it will be full of days in Paris."
Maybe this bonus Paris Grand Slam will be a stand-out memory for some of them, 20 years or more from now. One thing is certain, that Paris, whether at the Coubertin or the Accor Arena Bercy, does something that other cities and events can't do. None of us really know what that is, all pointing to the special crowd or maybe the organisation or the longevity, but it remains, nonetheless, a weekend in every judoka's calendar that inspires and motivates and Dany is a champion among many who share the warmth of this judo house.