They are invisible and discreet. Their mission is to offer the best possible show. The days and hours of work do not count. They are polite, cheerful and share a mutual passion for judo. They are the men and women behind the scenes.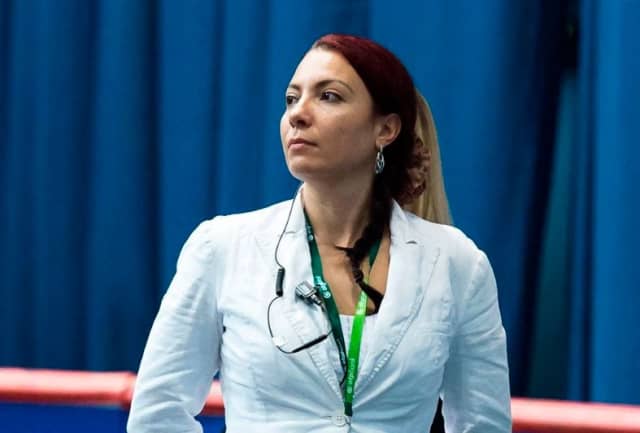 It is a large group of travellers that goes from one country to another throughout the year. There are hundreds of people, athletes, guests, staff members, volunteers. It is an open community with a common destiny. And everything is coordinated and directed by Louisa Galea, Lou for her friends.
It is the second day of the World Judo Championships, which are held in Tokyo. Following Louisa on her workday is exhausting and practically impossible. She is a long lasting battery. She never travels with less than two phones, an agenda full of numbers and contacts, several accreditations, a large purse and a huge smile.
"It's months of preparation," explains Louisa. "Everything is planned in advance and we do everything possible so that there are no setbacks. But, from time to time, we have to face the unexpected." This is how Louisa describes her work, since 2013 when she started working with the International Judo Federation. Expect the best and prepare for the worst, to react immediately and solve any problem.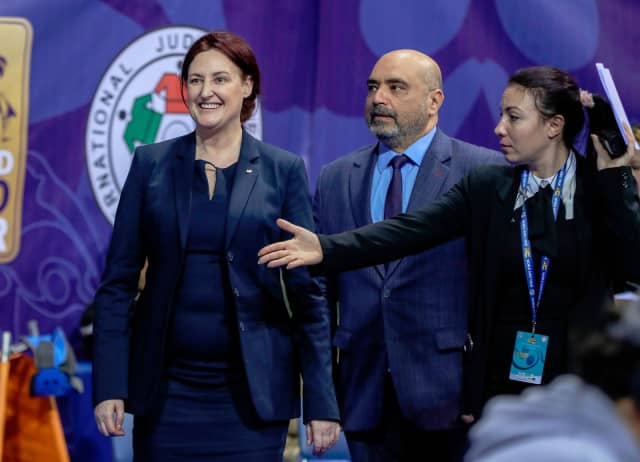 "It is a demanding job but it brings many satisfactions. First, it allows me to travel all over the world. I know many people, all different, all from different countries and cultures. I learn and enrich myself culturally."
Louisa speaks slowly after a new marathon day. She manages the flights, the transport of more than a thousand people from the two Tokyo airports to the different hotels where judo delegations, guests and staff of the International Federation are housed. A delay, a lost suitcase, a spontaneous event, any planned detail that leaves the road book, goes through Lou's hands. She is the one that decides and fixes.
"I've seen everything, I've had problems of all kinds. I could write a book with all the anecdotes accumulated over these years".
Her work does not end at the table from which she directs everything. When the final block of the judo day begins, Louisa is also responsible for the protocol. She is the one that manages the medal ceremony, which accompanies the guests who will give the medals and the prizes to the winners. Where to go, what to do and how to do it. Louisa is in her element. A Prime Minister, a pop star, a former top athlete, an actor, a sculptor. All pass through her hands, all follow her instructions, athletes included. It is a thorough choreography, greased and repeated for years.
When we ask for the most complicated part of her work, the answer is edifying. "All problems have solutions. The only thing I miss is judo. With so much hustle and pressure I can't see the fighting and enjoy judo at its best."
Behind her high heels, her dress, her impeccable hairstyle and her painted nails there is also Louisa the judoka, green belt. "I don't have time to train and get the blue belt," she says with a smile.
It is not a light excuse. When she returns home, on the island of Malta and before her next trip, Louisa performs her duties as General Secretary of the Maltese Federation and, if that were not enough, also referees in national tournaments.
This is Louisa Galea, a constant source of energy. The only thing we haven't discovered is when she sleeps.