On day one of the Dushanbe Grand Prix a 15 year Tajik girl stepped on to the mat to compete at her first IJF event, the Dushanbe Grand Prix. Still a cadet and with no previous experience at cadet or junior level, competing on the World Judo Tour was a huge task but one she relished, an opportunity she couldn't pass up.
Madina Qurbonzoda placed 7th at -48kg, beating the current African champion on her way and after such a successful debut, hopes to compete at the cadet world championships being staged in Zagreb in August.
"From competitions in Central Asia I have won two cars and a horse! I usually have to compete against boys but I often win. I won the first car by fighting boys at a competition in Uzbekistan and I gave it to my dad as a gift."
First we have to accept that judo around the world does not always provide the same conditions for everyone. Central Asia has a fantastic judo community but the majority of the judoka are men, following cultural norms and expectations. It is changing slowly but Madina is one of the young women hoping to inspire further change.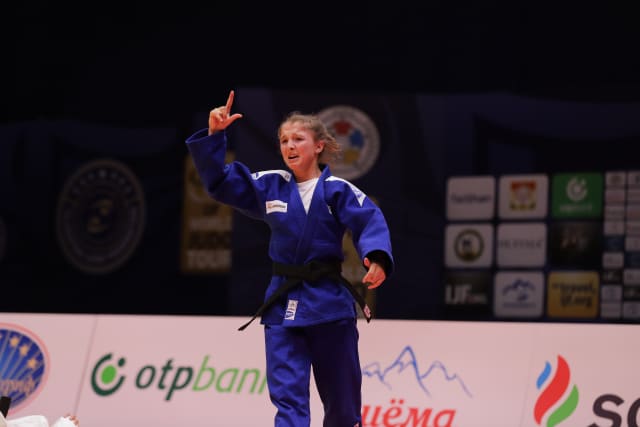 "The national team invited me to compete in Dushanbe and I accepted. I was excited." Excited? Sure, but it takes real courage to step out under the lights in front of such a vocal crowd and fight women almost double your age. The natural pressure to perform at home and bring pride to your country is huge and for a teenager that is magnified even more.
"The first thing is that I know I'm training, I know I'm putting in the work, but there's also a spiritual element. I have faith and carry that with me on to the tatami.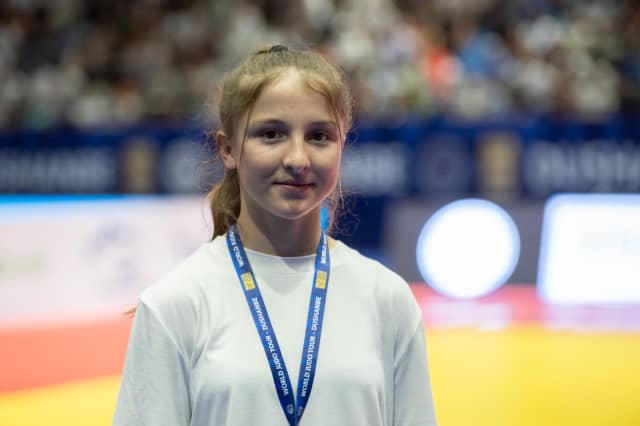 My favourite contest was against the Mongolian because I knew she was among the strongest of the category and if I could beat her, the gates would open for me. I was upset when I lost that contest, as it was such a good opportunity, but most don't have the chance to participate at this level at all and so I'm also still grateful.
My last opponent, Stojadinov (SRB), was not as strong as the Mongolian but the win didn't happen. I felt my breathing was not good and I had some discomfort in my back." Of course Stojadinov has Senior European and grand slam medals but Madina wasn't fazed.
Why judo though? With it being so unusual for Tajik girls to take part in combat sports, what was different for Madina?
"My dad saw how much I was motivated, I had real passion for judo and he let me do it. My mother was against it at first but slowly agreed. My brother also competed in Dushanbe, something special we could share, and it was following him to judo classes when I was younger that inspired me in the first place. There were no girls at all at the club so I was the first. The coach was very happy to coach me and it was and it was the first time a girl had asked to come and learn. He was excited.
I grew up in a small town outside the capital but now I am living in Dushanbe at a new club. My family stayed in our home town so I live with our judo community. I am still the only girl but I really don't mind. Maybe it's because I train with strong boys that I am able to also get so strong.
I really want parents to encourage their daughters to get into sports, to exercise and be healthy. I try to win and hope it motivates others to come to judo. We have great coverage of combat sports on TV and maybe if other girls see me doing well, they will want to feel what I feel."
Being the first to do anything requires a unique type of bravery but Madina doesn't really see it that way. She simply says, "Women can do anything!" It seems she is proving it!