While on his way to the Baku Grand Slam, which will take place over the weekend in Azerbaijan, the IJF President, Marius Vizer, stopped in Lausanne at the Olympic House where he met the IOC President, Thomas Bach.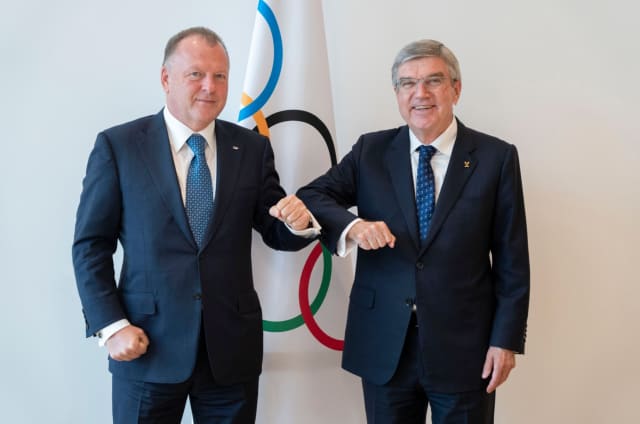 After the success of the Tokyo Olympic Games and particularly of judo, which saw 14 new Olympic champions being crowned, as well as the appearance for the first time in history of the mixed team tournament, the two presidents discussed the contribution of our sport within the context of the great Olympic family.
Among the subjects discussed was also the management of the refugee crisis, a subject dear to both Mr Vizer and Mr Bach.
The International Judo Federation is particularly active in this area, with many refugee camp activities and Judo for Peace programmes that focus on the educational dimension of judo and on how to bring a smile and a life of dignity to millions of young people who had to flee their countries or who are internally displaced.
The IJF is also one of the major players in the Refugee Olympic Team having facilitated a large contingent of athletes for many years, including both the Rio and Tokyo Olympic Games. This summer in Japan, refugee athletes were able to participate in the mixed team tournament and in recent years have participated in many World Judo Tour events.
The global refugee situation is unfortunately not on the verge of being solved, which is why Presidents Vizer and Bach discussed the evolution of the various ongoing programmes, in order to make them even more effective.
There is no lack of subjects for discussion and agreement between the IJF and the IOC. Judo, bearer of values and with an ambitious development policy for improving the living conditions of millions of people across the planet, will continue to play a major role in the years to come, both from an athletic point of view and an educational perspective. The meeting between Marius Vizer and Thomas Bach once again helped strengthen the ties between the two organisations.