12 teenagers set to star this year
KIM Jisu (KOR), -57kg 18 years old
Paris Grand Slam bronze medallist KIM, who only turned 18 in December, was part of the first unified Korean team who earned bronze at the 2018 World Team Championships in Baku, Azerbaijan.
The 2017 Junior World bronze medallist finished seventh at the Osaka Grand Slam in November as she finished with a 2-2 record, only falling to world champion YOSHIDA Tsukasa (JPN) and world bronze medallist Christa DEGUCHI (CAN).
SONE Akira (JPN), +78kg 18 years old
The 2015 Cadet world champion and 2017 Junior world champion is firmly in contention for Tokyo 2020.
World number four SONE took silver at the Grand Slam in Tokyo in 2016 when she was 16 to showcase her vast potential to the world.
Japan's latest heavyweight hope won bronze in Paris this year, gold at the All Japan Championships, Hohhot Grand Prix and the Asian Games, silver in Osaka and gold at season-ending World Judo Masters.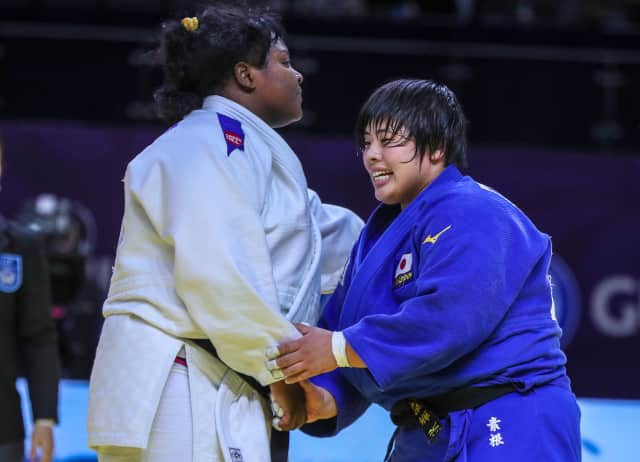 Daria BILODID (UKR), -48kg 18 years old
The youngest world judo champion of all time needs no introduction. Ukrainian sensation BILODID was undefeated in 2018 as she claimed seven gold medals and only conceded one score all year.
The ouchi-gari and uchi-mata specialist will open her 2019 season in her new red backpatch at the Tel Aviv Grand Prix on 24 January.
Lasha BEKAURI (GEO), -90kg 18 years old Georgia's Junior world champion was one of the most impressive performers in the Bahamas. The -90kg winner has packed on muscle since his 2019 Cadet world title win which came in the -73kg category.
BEKAURI is set to make his IJF World Judo Tour debut in 2019 and will attract a lot of attention with his potential to make a smooth transition to the senior level.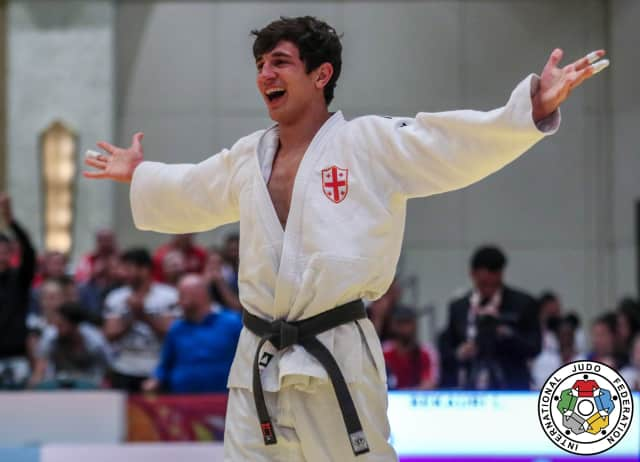 Sanshiro MURAO (JPN), -90kg 18 years old Junior World Championships silver medallist MURAO is highly-rated in his native Japan and judo fans were treated to a glimpse of his ability when he made his IJF World Judo Tour debut in Osaka.
The Junior World Team Championships gold medallist earned bronze at the Osaka Grand Slam as he went 5-1 in his homeland and beat seasoned world medallists including Ushangi MARGIANI (GEO) and Ivan Felipe SILVA MORALES (CUB).
MURAO looks set to make a number of international trips to compete on the IJF World Judo Tour this year and could shine in 2019.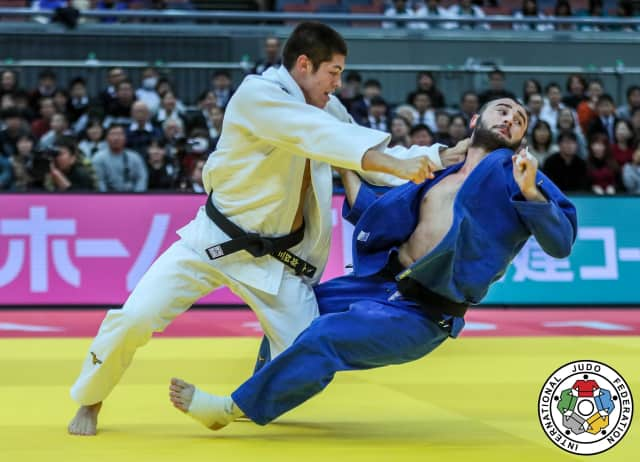 Mariam TCHANTURIA (GEO), -70kg 18 years old
Tbilisi Grand Prix bronze medallist TCHANTURIA is at the forefront of Georgia's women's programme.
The teenager won an emotional bronze at home last year in front of her friends, family and a partisan crowd who lapped up her achievement.
Junior European Championships bronze medallist TCHANTURIA will be back for her home Grand Prix in 2019 and will have the crowd and the full Georgian team behind her.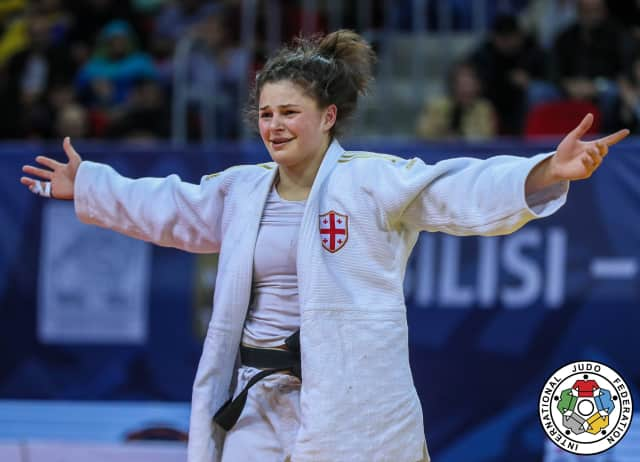 Kaja KAJZER (SLO), -57kg 18 years old
Tashkent Grand Prix bronze medallist KAJZER is already ranked number 18 in the world.
The Junior World Championships bronze medallist started her breakout year with silver at the Agadir Grand Prix.
Slovenian's latest hotshot holds wins over former world medallists Miryam ROPER (PAN) and Sabrina FILZMOSER (AUT).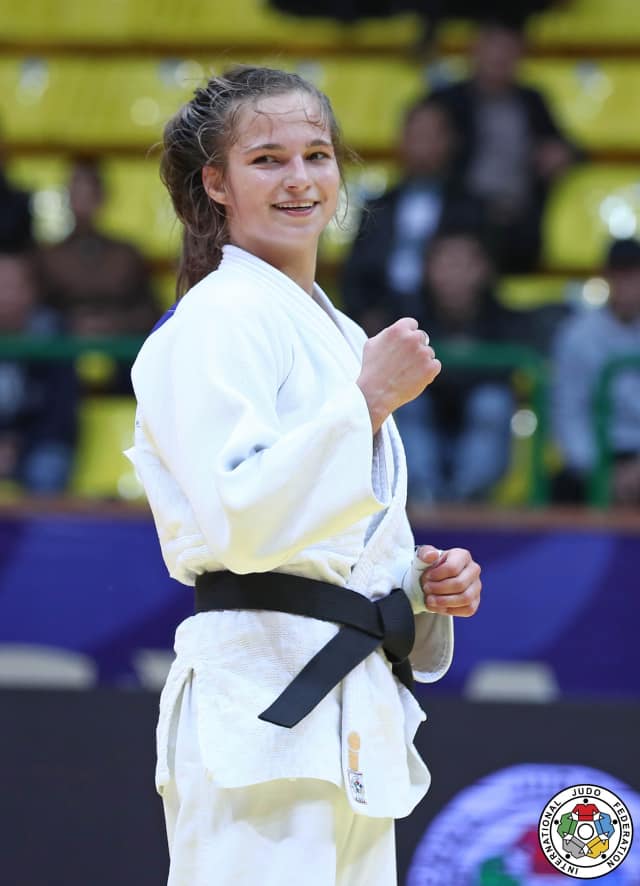 SAITO Tatsuru (JPN), +100kg 16 years old
All Japan Junior Championships winner SAITO, the son of double Olympic champion and IJF Hall of Famer SAITO Hitoshi, is seen as the next heavyweight hope for Japan.
The 6ft 2in, 155kg, newcomer took part in his first IJF event last year as he lost out in the second round at the Junior World Championships to eventual winner Gela ZAALISHVILI (GEO).
Japan's golden rookie could be in contention for a spot at the Osaka Grand Slam in November.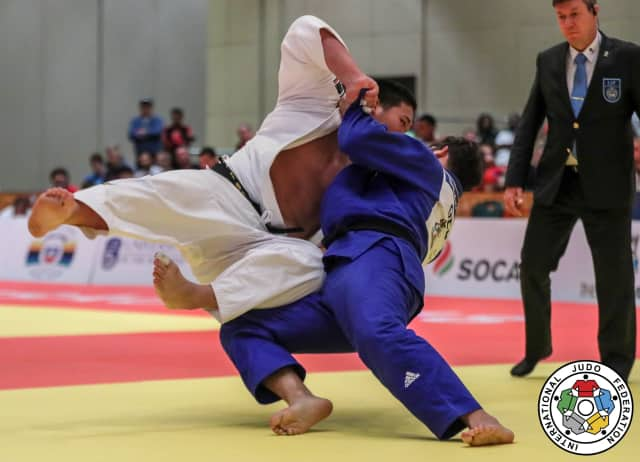 ABE Uta (JPN), -52kg 18 years old
Japan's world champion ABE is the youngest ever winner of an IJF World Judo Tour event – having won the Düsseldorf Grand Prix in 2017 at just 16.
The 2017 Junior World Championships winner is unbeaten since 2016 on the circuit and forms an incredible sibling double act with her older brother and two-time world champion ABE Hifumi.
Romane DICKO (FRA), +78kg 19 years old
European champion DICKO is the new contender for France in women's heavyweight judo.
The Tbilisi Grand Prix gold medallist, who is ranked number 25 in the world, missed most of the 2018 season after undergoing shoulder surgery.
The powerhouse teen, who has already completed a full set of European titles (cadet, junior and senior), made her return in December at the Europa League event and will feature at Israel's first taste of the IJF World Judo Tour.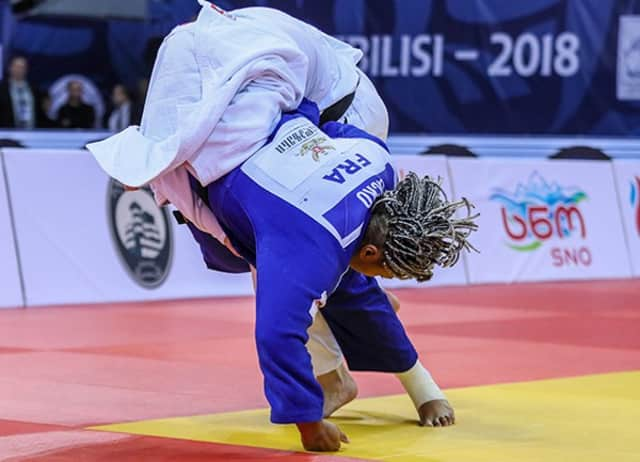 Gela ZAALISHVILI (GEO), +100kg 19 years old
Junior world champion ZAALISHVILI spoke of his desire to compete on the IJF World Judo Tour in 2019 after he won +100kg gold in the Bahamas.
His compatriot Guram TUSHISHVILI is the world champion and world number one but ZAALISHVILI was unperturbed when reminded of that fact and told the IJF Media Team that he'd love to compete against the best in the world, including TUSHISHVILI, as soon as possible.
The Junior European champion took silver at the Georgian Championships at the end of December as he lost to Levani Matiashvili in the final.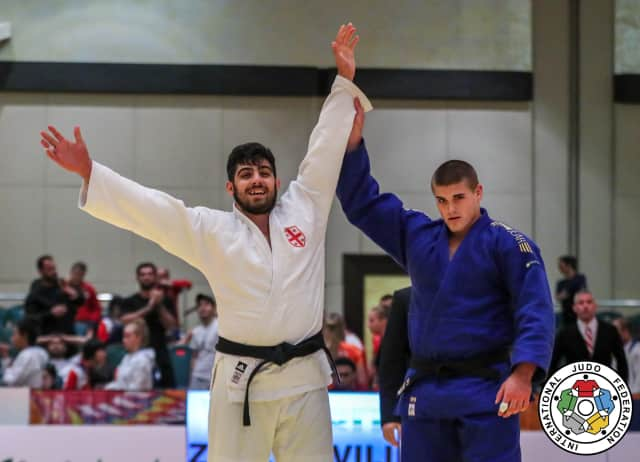 Gefen PRIMO (ISR), -52kg 18 years old
European Championships bronze medallist PRIMO followed up on her continental success by posting a commendable seventh-place finish at her first World Championships.
The Israeli youngster took silver at the Junior World Championships last year as well as fifth-place at the Abu Dhabi Grand Slam and finished seventh at her first World Judo Masters.
This means that PRIMO starts the year ranked number 18, which would be enough for Olympic qualification in 2020, and has the Tel Aviv Grand Prix coming up to open her season.
PRIMO holds wins over London 2012 Olympic bronze medallist Charline VAN SNICK (BEL) and Rio 2016 Olympic silver medallist Odette GIUFFRIDA (ITA).
Watch #JudoTelAviv2019 live and free here on the IJF website from 24 - 26 January