On 25th July 1996 light weights were at play at the Olympic Games in Atlanta, U.S.A. They made their own histories, with that Olympic Games occupying its own unique place in time, culture and memory. Each Games becomes a time capsule incorporating the shared memories of those athletes, officials, delegation members and witnesses who endured, succeeded and simply lived through that specific time.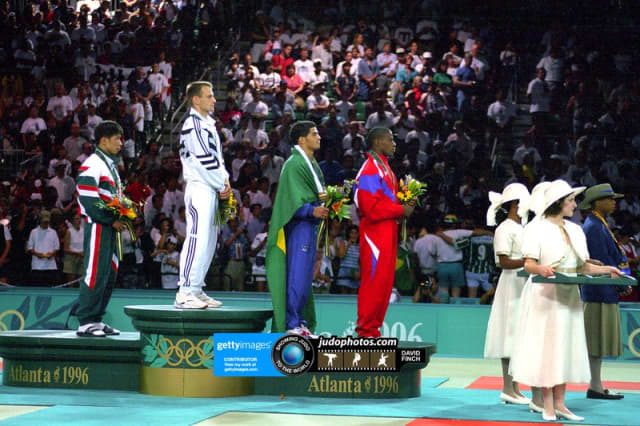 Of course there are links that connect one Games to the next, via news, photographs and overlapping careers but it is rare to be able to pause to align people, places and stopwatches to mark poignant moments that could easily be missed if it wasn't for a conversation in passing or an acknowledgement of the complex route to today.
25 years after that day in Atlanta, not approximately, but exactly, on 25th July 2021, Altlanta -65kg Olympic champion Udo Quellmalz (GER) and -52kg silver medallist Sook-Hee Hyun (KOR) were in the Nippon Budokan, working in their roles for the 2021 edition of the Olympic Games. They watched as Hifumi Abe (JPN) won the gold at -66kg, Udo's weight class and Amandine Buchard (FRA) won silver in Sook-Hee's category.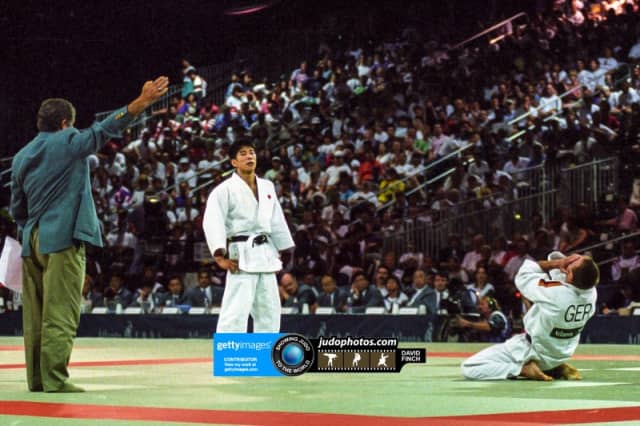 As an aside, it's interesting to note that Udo beat Yukimasa Nakamura of Japan in his final and it was the Japanese superstar who won in 2021. It was a similar story at -52kg, with Sook-Hee losing the 1996 final to Marie-Claire Restoux of France, with the French judoka taking the silver in 2021.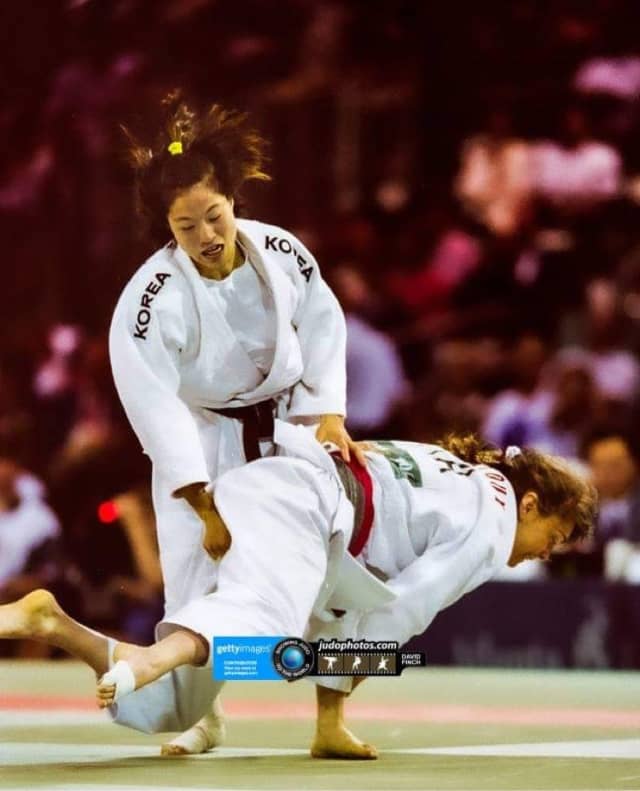 Having the opportunity to unite all 4 athletes at the Nippon Budokan was too special to miss and so it happened!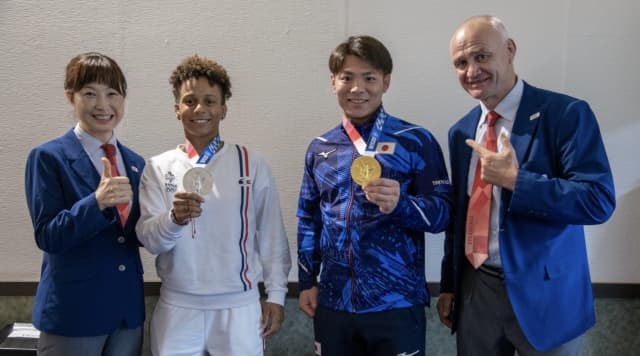 The Olympic judo tournament continues and Buchard and Abe can go home with their medals in their bags, maybe to return in several Olympic cycles from now to meet their future counterparts.
Udo continues to support the referees as IJF Referee Supervisor and Sook-Hee will feel the tatami under her feet for a few more days to come, as an Olympic referee, still representing Korea at the highest level.