#JudoDüsseldorf2019 countdown
1. ONO v EBINUMA II on IJF Tour?
Olympic champion ONO Shohei (JPN) and three-time world champion EBINUMA Masashi (JPN) put on a classic at the Osaka Grand Slam in November.
High school colleagues, the pair have had a handful of contests on the Japanese scene since EBINUMA moved up from -66kg to -73kg after winning bronze at Rio 2016, and their first clash on the IJF World Judo Tour was a contest for the ages.
ONO, 27, was the victor on that occasion, avenging an All Japan Championships loss to EBINUMA, 29, from April of last year, and in the post-fight interview spoke of his immense respect for the double Olympic bronze medallist who he referred to as his senpai.
The Japanese stars will both be unseeded in Germany and will be out to steal the show in Düsseldorf just two weeks after HASHIMOTO Soichi's big win in Paris.
2. Home crowd expects from Germany's new wave of -81kg champions
Germany have a long and storied tradition of success in the -81kg weight category. From 2003 world champion Florian WANNER, to 2008 Olympic silver and 2012 Olympic champion Ole BISCHOF, to European medallist, World Team medallist and Grand Slam winner Sven MARESCH and now 2017 world champion Alexander WIECZERZAK and Paris Grand Slam gold medallist Dominic RESSEL.
Both WIECZERZAK and RESSEL were touted as gold medal candidates but the former withdrew on Tuesday with no reason stated.
RESSEL will be looking to better his bronze from 2018 and comes into the event on the back of the best result of his career. The stakes are at an all-time in Germany in the -81kg category and Paris Grand Slam winner RESSEL can assume pole position in the race for the Olympics next year having blown the race for Tokyo 2020 wide open in France.
3. Cream of the crop out to stop Varlam LIPARTELIANI (GEO)
When faced with adversity an elite athlete can crumble or channel their frustrations to drive them forward. Despite the weight of carrying the hopes of a nation, runaway world number one LIPARTELIANI is arguably in the best form of his life having endured a tumultuous time being at the centre of the sport in his homeland. LIPARTELIANI, 29 has cleaned out the division with victories at the World Judo Masters and Paris Grand Slam in his last two events and has started to look untouchable.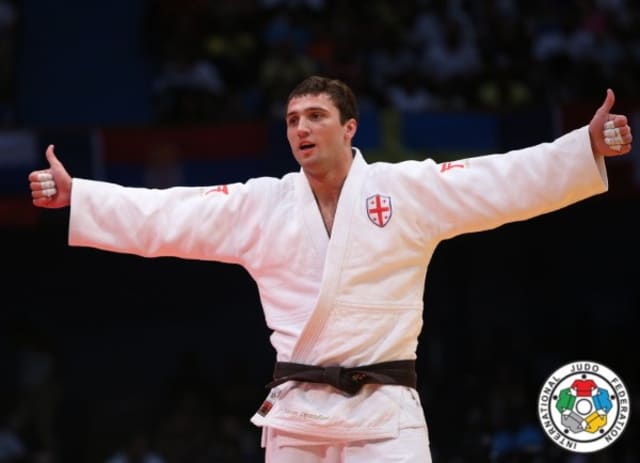 Georgia's captain fantastic has been a one-man wrecking ball in the -100kg category, winning his last nine contests and has only shipped a single score in that time, a waza-ari against world champion CHO Guham (KOR) in the Paris Grand Slam semi-final.
The Olympic and world silver medallist looks set to have the best two chances of major glory of his career at the 2019 Worlds and 2020 Olympics and will start as the favourite in Germany where he'll be targeted by name judoka such as world champion CHO former world number one Michael KORREL (NED) and Olympic bronze medallist Cyrille MARET (FRA) among others.
4. Russia ready to unleash young stars
European champion Mikhail IGOLNIKOV, 22, and fellow Abu Dhabi Grand Slam winner Inal TASOEV, 21, have been called upon for the second Grand Slam of the season.
Both have long been mooted as the long-term hopes for Russia in their respective weight categories but they country have a complicated selection system and have been long to their longest serving judoka.
IGOLNIKOV won the first Düsseldorf Grand Slam a year ago to arrival in style on the IJF World Judo Tour and has since won the European title, Abu Dhabi Grand Slam and bronze at his first Masters in the -100kg category.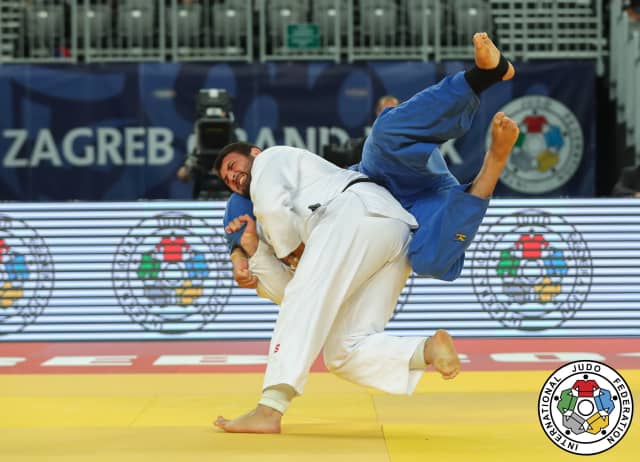 Former Junior World Championships gold medallist TASOEV won gold on his IJF debut last year at the Antalya Grand Prix and caught the eye by winning all five of his contests by ippon. The uchi-mata specialist followed up with bronze at the Zagreb Grand Prix and gold in the U.A.E and is already a force to be reckoned with in the heavyweight category.
World Championships bronze medallist Niyaz ILYASOV, 23, has been ruled out through injury.
Russia have shuffled their squad this week and have sent a 19-strong team to Germany which is one of the largest and most well-balanced delegations in the competition.
5. Australia's new contender Kayhan OZCICEK-TAKAGI aims for historic title
Former All Japan Championships winner and long-time Japan international Kayhan OZCICEK-TAKAGI (AUS) started his year with a historic medal for Australia at the season-opening Tel Aviv Grand Prix. Australia-born OZCICEK-TAKAGI, 28, a former Kodokan Cup and Asian Championships gold medallist, became the first male Australian judoka to win an IJF World Judo Tour medal when he brushed aside Ramazan MALSUIGENOV (RUS) with his trademark o-soto-gari in Israel in January.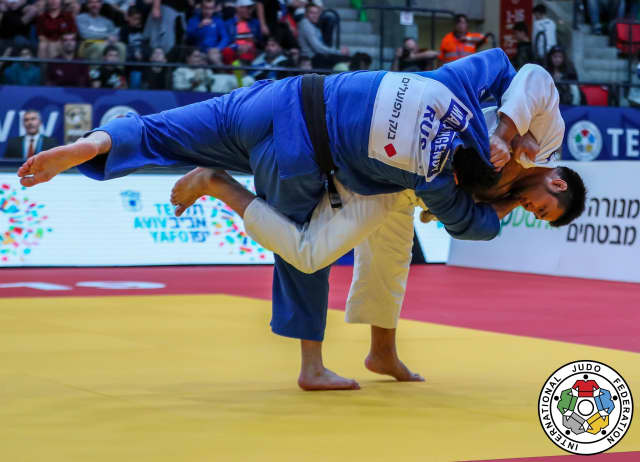 The next step for the Tokyo 2020 hope will be to end his country's wait for a male victory on the major stage since the IJF World Judo Tour was founded in 2009. OZCICEK-TAKAGI has already impressed since his recent change of allegiance and with more competitions, more international training camps and more IJF medals to boost his ranking, and in turn to eventually offer a more favourable draw, IJF gold looks a realistic possibility and could come sooner than people expect.
The JRA company team member, who still resides in Tokyo, is now ranked number 69 in the world still has a long road ahead of him to qualify for the Olympics but can take another significant stride towards that goal when he competes on Sunday in the -100kg category.
Watch #JudoDüsseldorf2019 live and free here on the IJF website from 22-24 February.