We have picked out six of the most mouthwatering preliminary round contests to look out for at the first Brasilia Grand Slam.
Men's +100kg: Second Round, Pool B
Teddy Riner (FRA) v Kageura Kokoro (JPN)
Judo's heavyweight kingpin Teddy Riner returns to the Grand Slam stage for the first time since 2013. The double Olympic champion is unseeded in Brasilia but has a first round bye and will collide with 2018 Paris Grand Slam winner Kageura in a first-time meeting.
Japan's world number 13 has fought for a medal at every IJF competition that he's graced and will need to find a way past world number 58 Riner to maintain that record.
All eyes will be on the Frenchman and will be centred around a potential rematch with Lukas Krpalek (CZE) but the 10-time world champion will not be looking past his new Japanese foe in his first contest on Tuesday.
Men's -81kg: First Round, Pool D
Victor Penalber (BRA) v Etienne Briand (CAN)
Former world bronze medallist Victor Penalber (BRS) returns after a year off the circuit. The world number 52 has lost his number one status to Yudy Santos (BRA) underwent surgery after a knee injury and will launch his late bid for a place at Tokyo 2020 with less than 300 days to go.
Penalber's continental rival Briand is ranked number 20 in the world and has won two Grand Slam bronze medals. The Canadian is behind world number six Antoine Valois-Fortier in the race for the Games and needs to do something major in the next few months do dislodge world bronze medallist Antoine Valois-Fortier (CAN).
The Pan American stars have never met before and neither can afford to lose in round one in Brasilia.
Women's -63kg: Second Round, Pool C Ketleyn Quadros (BRA) v Edwige Gwend (ITA)
Brazilian team mainstay Ketleyn Quadros, who hails from the nearby Ceilândia in the Federal District, is leading the race in -63kg for her country 11 years after she medalled at the Beijing 2008 Olympics.
The veteran will be under further scrutiny after the recent return of Rio 2016 Olympian Mariana Silva. Quadros earned a silver medal at the Budapest Grand Prix in July but still has work to if she wishes to return to the Olympic stage as she is only ranked number 31 in the world.
Italian Gwend has been usurped by European Games bronze medallist and Tel Aviv Grand Prix winner Maria Centracchio as she has not claimed IJF honours since March 2018.
The world number 27 needs to make a dent in her on the IJF World Judo Tour to revive her Olympic ambitions but still has time on her side. Brasilia will be a crucial event as both of Italy's -63kg contenders are here and are anxious to stamp their name on proceedings in Brazil.
Head-to-head: 2-0 Quadros (Jan 2019, July 2019)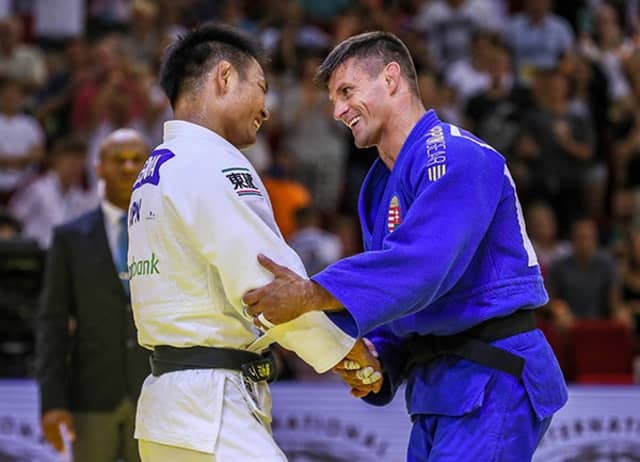 Men's -73kg: First Round, Pool A Ungvari Miklos (HUN) v Giovanni Esposito (ITA)
Ageless Ungvari Miklos will meet a young man almost half his age on day two. Ungvari, who turns 39 in 10 days time, has been pitted against 21-year-old Italian Giovanni Esposito.
Italy's first cadet world champion captured his first Grand Prix medal at the start of the year with silver in Tel Aviv and will make only his third Grand Slam start when he takes to the tatami in Brazil.
Ungvari meanwhile, who won the Budapest Grand Prix last year, has six Grand Slam bronze medals and has featured in 18 Grand Slam events. It's experience versus youthful élan and it will be a fascinating early contest on day two.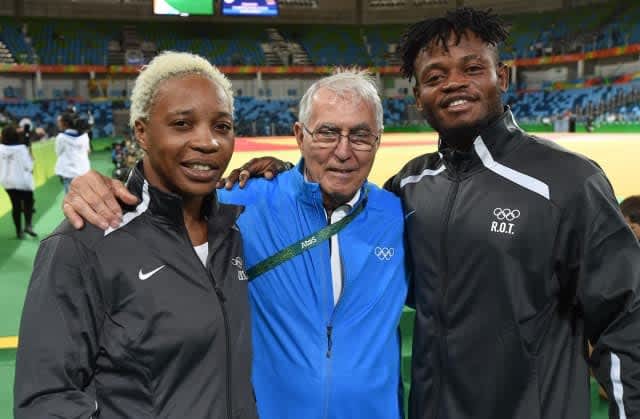 Women's -70kg: First Round, Pool A Alice Bellandi (ITA) v Yolande Bukasa (IJF)
Italy's junior world champion Alice Bellandi, 20, made a smooth transition from the juniors to the senior level with a return of two Grand Prix medals this year pushing her up to 26th place in the world.
The Tel Aviv Grand Prix silver medallist holds wins over Olympic and world medallists such as Laura Vargas Koch (GER) and Maria Bernabeu (ESP) and is maturing into being a world-class judoka on the IJF circuit.
IJF Refugee team member Yolande Bukasa was part of the first refugee team at the Rio 2016 Olympics. Yolande fled her native Democratic Republic of the Congo and now calls Rio de Janeiro home alongside her teammate and compatriot Popole Misenga.
The 32-year-old joins the IJF World Judo Tour for the first time and can count on the Brazilian fans to be rooting for her in her adopted homeland. Bellandi will be the clear favourite while Yolande is still something of an unknown quantity with little available in the way of footage of the Tokyo 2020 hopeful and will look to catch her first-time opponent by surprise.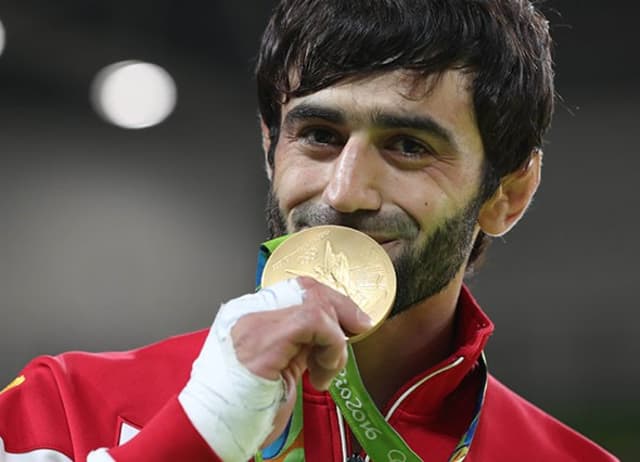 Men's -66kg: Second Round, Pool C Matteo Medves (ITA) v Beslan Mudranov (RUS)
Two-time European silver medallist Matteo Medves (ITA) has one medal to his name on the IJF World Judo Tour. His first opponent in Brasilia is Olympic champion Beslan Mudranov (RUS) who has won five Grand Prix events, four Grand Slam medals and a world silver.
Medves, 25, is a man on the up but has world number 12 and junior world champion Manuel Lombardo (ITA) in the same weight category and only one can go to the Olympics. Both judoka will be in action in Brasilia which adds to the pressure on the shoulders of both men on day one.
Mudranov, 33, who won his Olympic crown at -60kg here in Brazil, is in the twilight years of his career and moved up to the unfamiliar territory of -66kg last year.
The highly-popular Russian is still the rightful owner of the gold Olympic backpatch but has failed to do it justice in recent outings and will need to roll back to years to make an impression in Brazil and to extend his career and see out this Olympic cycle.
Watch #JudoBrasilia from 6-8 October free here on the IJF website at live.ijf.org