He believed in it almost until the end. Denis Vieru, seeded number one, knew when arriving in Baku that, despite his position at the top of the tournament ranking, the competition would be tough and it was. However, everything went according to plan until the semi-final where he was opposed by Yashar Najafov, who carried the hope of the whole crowd on his shoulders. The local judoka did not tremble against a determined Vieru and offered himself a place in the final, although at the start of the competition, he was not one of the favourites.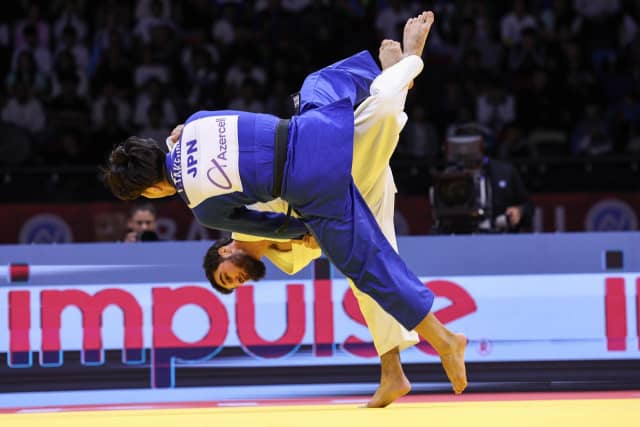 The Frenchman Walide Khyar, bronze medallist in Doha during the 2023 World Championships, came to Baku to compete, find new solutions and of course perform. The Japanese judoka, Takeshi Takeoka, silver medallist of the 2019 junior world championships and without any senior world ranking, foiled all the plans of Khyar who was not only penalised three times but who also suffered facing a waza-ari along the way from a beautiful ko-uchi-gari. You should always be wary of Japanese athletes.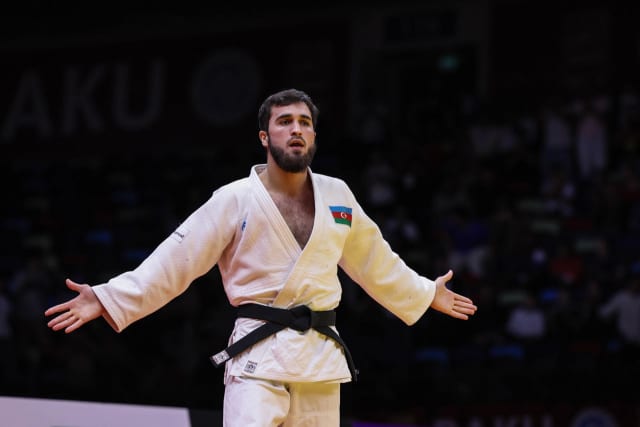 It was therefore the latter, Takeshi Takeoka, who we found in the final against Yashar Najafov. This was a match, we would have loved to say a lot about, but actually it was so short that the only think we can say is congratulations to Yashar Najafov for the outstanding uchi-mata he produced a few seconds after the initial hajime. Takeshi Takeoka simply flew in the air and landed flat on his back for ippon. The gold medal was for Yashar Najafov and for Azerbaijan. Brilliant!
Author of a very good tournament, David Garcia Torne (ESP) qualified for the first bronze medal contest against Nurali Emomali (TJK). During some contests the athletes can spend several minutes on the tatami and sweat litres. Sometimes it is the opposite, that they come off the tatami like nothing had happened. Today, the first bronze medal was of the second category as David Garcia Torne launched, after a few seconds, a brilliant kata-guruma that gave no chance to Emomali. It was ippon for Garcia Torne and a welcome bronze medal.
Mukhriddin Tilovov (UZB) and Denis Vieru (MDA) faced each other in the second fight for a bronze medal, a contest that went deep into golden score. It was actually an interesting and sometimes strange match. Vieru seemed a little out of sorts, two shido down, behind Tilovov who was hyper active. Vieru seemed very calm though, hardly breathing when the pace was very high, while Tilovov had to breathe with his mouth wide open. At one point Vieru decided that this was continuing too long and started to speed up to eventually push his opponent to be penalised a third time. It was an enjoyable battle and a bronze medal for Vieru.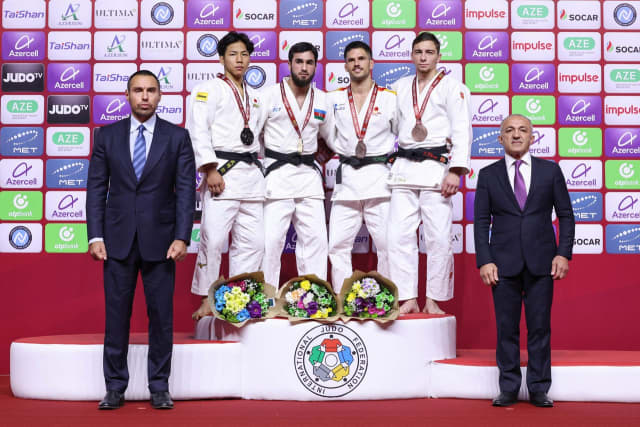 Bronze Medal Fights (-66 kg)