The penultimate Grand Slam of the season, the long-running and history-making Abu Dhabi fixture, is set to captivate the world from Thursday 24 to Saturday 26 October. Here's seven things to look out for at #JudoAbuDhabi
1. Bilodid offers fireworks on day 1 (Thursday)
Teenage world champion Daria Bilodid will compete in the UAE for the first time in her career when she takes to the tatami on the opening day. The two-time and reigning senior world champion, who only turned 19 two weeks ago, competes for the first time since winning her second senior crown in August.
The Ukrainian arrived on Monday evening ahead of only her third Grand Slam outing and was in a relaxed meet as she spoke to IJF staff and judoka from other countries.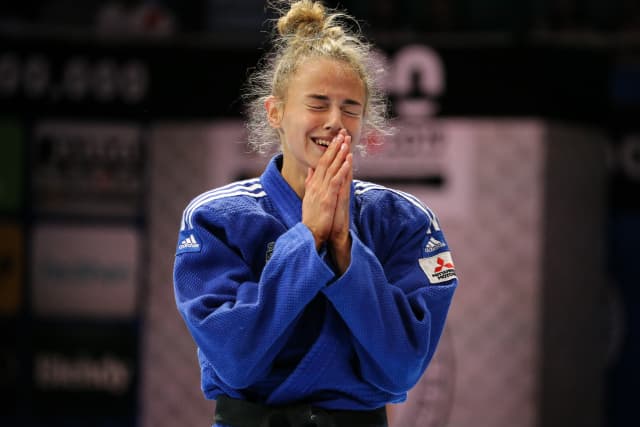 Bilodid, whose international record stands at 106-5 since appearing at the 2015 Cadet Worlds, will be confident of maintaining her 100% winning record on the Grand Slam stage despite the presence of some of the category's most complete judoka.
Opposition will come from Brasilia Grand Slam winner Catarina COSTA (POR), former world champion MUNKHBAT Urantsetseg (MGL), world number two Distria KRASNIQI (KOS) and Melanie CLEMENT (FRA) who upset BILODID in March to win Tbilisi Grand Prix gold.
2. Olympic champions aplenty – Basile, Kelmendi, Trstenjak, Khalmurzaev
Gold backpatches will be everywhere in Abu Dhabi this week. Rio 2016 Olympic champions are now just months away from defending their crowns in Japan and are stepping up their bids to defend their titles by entering the toughest competitions on the circuit.
Majlinda Kelmendi (KOS) will compete on day one while Fabio Basile (ITA), Tina Trstenjak (SLO) and Khasan Khalmurzaev (RUS) will be in action on day two.
Here are their respective records in Abu Dhabi:
Kelmendi: GP gold (2011), GS gold (2011, 2012, 2014), GS bronze (2015), GS silver (2018) Basile: GS fifth-place (2017) Trstenjak: GS gold (2014), GS bronze (2018) Khalmurzaev: GS fifth-place (2015)
3. New world champion Fonseca to wear his red backpatch for the first time
Portuguese powerhouse Jorge Fonseca struck IJF World Judo Tour gold at his 46th attempt and achieved it in dream fashion at the blue ribbon event on the international circuit.
Fonseca, 26, had lost Grand Prix finals in 2017 and 2018 which stood as his best results on the IJF stage until his career-making day at the Nippon Budokan in August.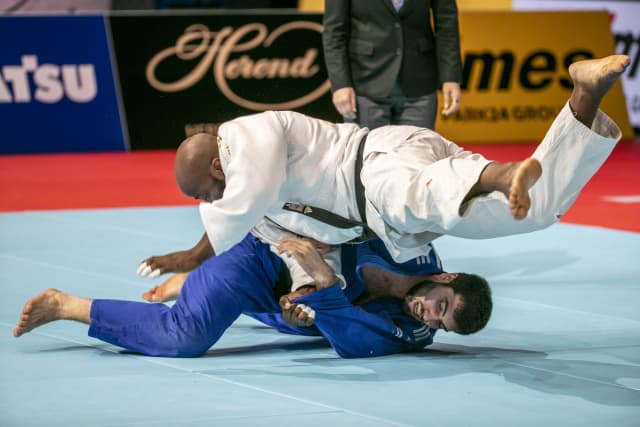 The o-soto-gari specialist went 6-0 in Tokyo to become Portugal's first world judo champion.
"I don't have words to explain my happiness," said the popular champion after his awarding ceremony.
"I've worked a lot to win this competition and to win this medal and I'm so happy to be in this position with this gold medal."
Fonseca will now have a target on his back in his red backpatch and will be aiming for another first as he looks to secure consecutive IJF titles for the first time in his career.
4. Kelmendi v Giuffrida - rematch of 2018 Abu Dhabi final and Rio 2016 Olympic final
Olympic champion Majlinda Kelmendi (KOS) and Olympic silver medallist Odette Giuffrida (ITA) have one of the longest running rivalries on the IJF tour which goes back to 2013 and has seen them square off in Grand Prix and Grand Slam finals in addition to the Rio 2016 gold medal contest.
Kelmendi leads their head-to-head series 6-2 which Italy's Giuffrida claiming her two wins over the Kosovo star in 2013 and one year ago here in Abu Dhabi.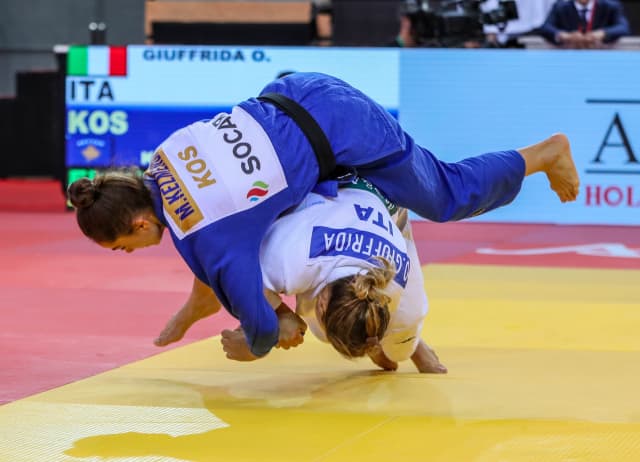 Their 2018 Abu Dhabi final was unfortunately settled by kiken-gachi as Kelmendi could no longer continue after the nose bleed for the former world champion showed no signs of abating and with 45 seconds left had to concede the contest.
Giuffrida was highly-excited on the podium and sang her anthem with typical Italian gusto, an image which has stayed with Kelmendi, who despite beating her rival in Düsseldorf in February, will be looking to extract further revenge on Thursday and at the scene of her frustrating defeat 12 months ago.
5. Mongolian team's first outing under new leadership
After a disappointing World Championships, Mongolia have shuffled their backroom staff and introducing a new-look coaching team in order to reinvigorate their run-up to the Tokyo 2020 Olympics Games.
From a vast team of 18 world-class judoka Mongolia only earned one medal thanks to five-time Grand Slam winner Munkhbat Urantsetseg. This compares to three medals in 2018, six in 2017, three in 2015 and one in 2014 although that solitary medal was gold for Ganbat Boldbaatar in the -60kg category.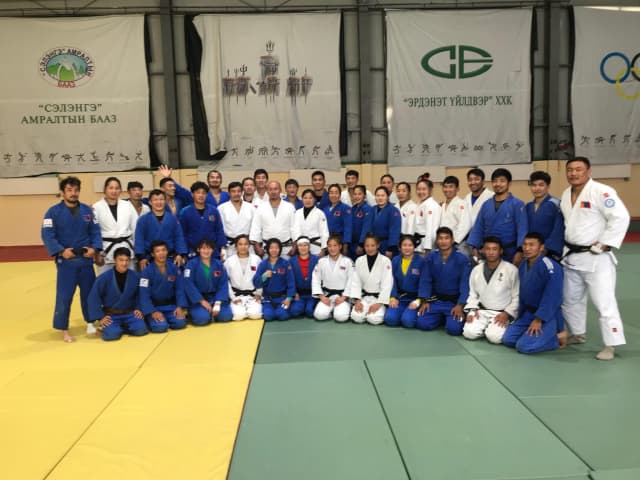 The Mongolian team have already made a number of changes to their regime after a two-week training camp in the countryside city of Erdenet that included the introductions of English lessons for all the judoka and coaches.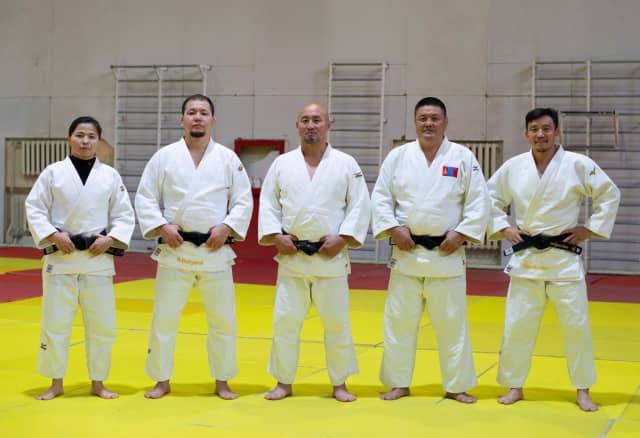 They have picked a 16-strong team for Abu Dhabi where they will expect to return to the medal picture on all three days of the competition. Former Asian Games winner and 1992 Olympian Boldbaatar Khaliun and former two-time Ulaanbaatar World Cup winner Chimed-Yondon Boldbaatar will oversee the team in the UAE.
6. DPR Korea team picks Grand Prix winner for their return to the circuit
The DPR Korea team back are back in action on the IJF World Judo Tour for the first time since May's Hohhot Grand Prix where they won two gold medals courtesy of Jon Yu Sun (-48kg) and Kim Jin A (-57kg) while Kim Yong Gwon (-60kg) finished fifth.
A team of seven judoka will be in action including both KIM's as they chase vital Olympic qualification points in only their second IJF competition of the year which means their judoka are playing catch-up in the race for Tokyo 2020.
Kim Jin A is currently the only judoka from the Asian nation who is in a qualified position and that is via the continental quota allocation which drastically changes with every event.
Every team DPR fields is always young and talent and eager to impress and it will be interesting to see how they can perform after large periods of inactivity on the world stage.
7. Former world champion An Baul (KOR) desperate to recapture his form and turn around winless 2019 season
Rio 2016 Olympic silver medallist An Baul (KOR) has been low in confidence this year and has only featured at one IJF event in 2019 as he's endured a torrid year with Tokyo 2020 firmly on the horizon.
An, 25, now finds himself down at 31st place on the IJF World Ranking List after missing out on top spot on the IJF stage since taking gold in Paris last year.
The seoi-nage specialist, who was a surprise winner at the Worlds back in 2015, missed the first half of the 2019 season after being the subject of some disciplinary procedures at home.
An returned to the competition tatami in August but was understandably off the pace at the World Championships in Tokyo as he lost his first contest to Yondonperenlei Baskhuu (MGL) after being penalised for a false attack on two occasions and once for his defensive posture.
He will be unseeded in Abu Dhabi and could torment the top seeds from the outset.