Hidayat Heydarov (AZE) is adored by the people of Azerbaijan. He entertains, smiles broadly and offers an exciting style of judo that plays to the drama-fans among us.
In Baku he was the number two seed and therefore followed the guidelines set by the world ranking and flew to the final, under the cheers of the crowd. His opposition there is a different story.
Margelidon (CAN) did something almost taboo in Baku, knocking Georgia's golden boy into the repechage. Lasha couldn't match the Canadian today, who seemed inspired to fight at his best while Lasha was late to the exchanges and didn't catch up no matter how hard he tried; and we know he tried, because he is Shavdatuashvili, a 3-time Olympic medallist, a powerhouse and a character, watched by all, a judoka fuelled by the desire to always do his best.
Italy's Lombardo suffered at the hands of a sore Shavdatuashvili, because in a brutal repechage final, where Lomby was placed by Yuldoshev (UZB), it was the Georgian who dug in harder and refused to lose, drawing on the kind of resolve only the greatest champions can muster. Cases Roca (ESP) had his work cut out in the bronze medal match against him! It took a little while but we saw Lasha re-emerge at his best with a dynamic throw that left no doubt for anyone. Yes, he slipped up once today, but once was his limit.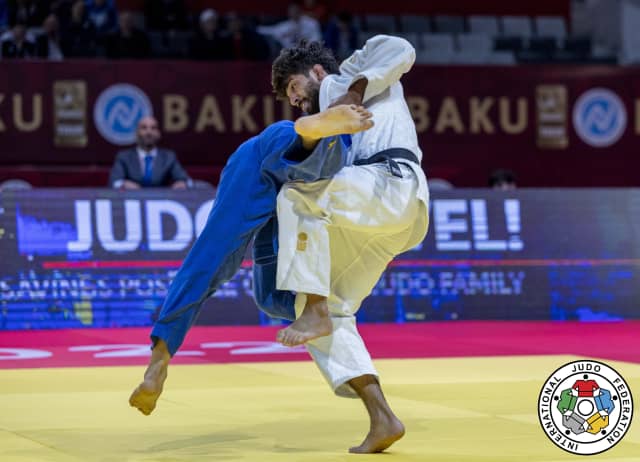 Yuldoshev, having bypassed the Italian world champion was also overturned by the Canadian, just as Lasha had been and so bronze was the most he could hope for. Umayev (BEL), unseeded and unplanned for, had dealt with local hero Orujov earlier in the day but Azerbaijan had more than one weapon, as we know, and so he lost to Heydarov in the quarter-final before passing Demirel (TUR) in the repechage. The fight for bronze didn't offer too much but the medal went to Belgium, to a man sitting at number 63 on the WRL. That number is about to change!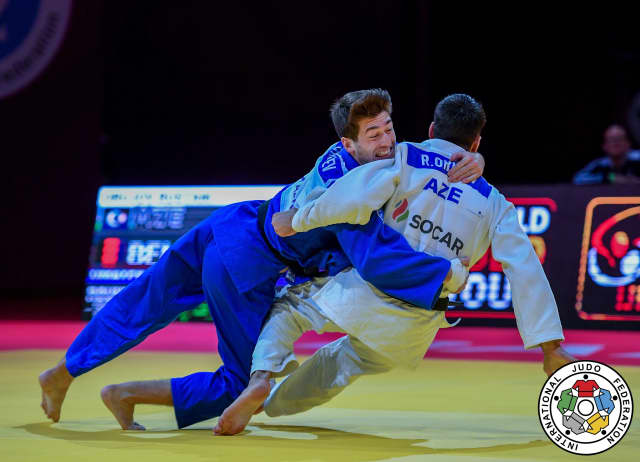 Margelidon and Heydarov fought for gold in front of a loud crowd. From the very start there was no way Heydarov would allow the Canadian to row against the tide of the host nation and eventually he used a sharp and beautifully timed kata-guruma to throw for ippon. It was a gold he'd laid claim to before the first bow of the day.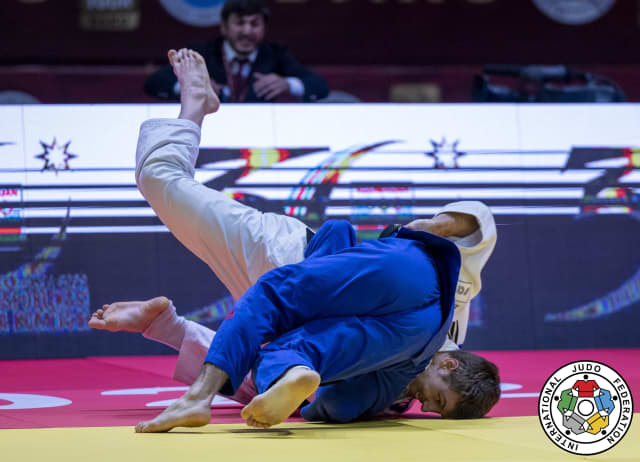 Bronze Medal Fights (-73 kg)