When Mollaei is in the house, it doesn't matter where you are from, you will cheer for him. He stands for more than an individual judoka or even a delegation. He is a man who commands respect for what he has lived and how he treats all people around him. However, now he stands in his own house, in Azerbaijan and the crowd are drumming for him.
Mollaei fought with all his heart, committed to giving back to this country and when he is at his best, he is pretty much unbeatable and so he screeched to a halt in the final with 3 wins behind him. There was only one possible option to build a blockade on his path to gold and that was 3-time world medallist, Belgium's Matthias Casse. Their styles clash but their professionalism is a 100% match and so the final proved to be a thing of beauty.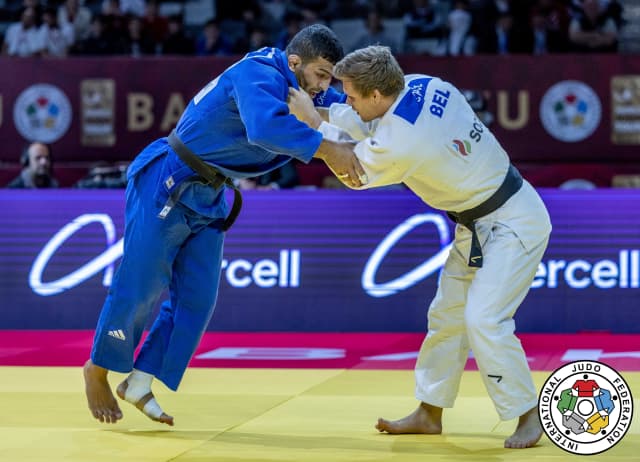 Before we get to that final, we have to talk about the rest of the group. Attila Ungvari obeyed the rules of seeding and fought both a physically and tactically demanding day. He beat Rajabli (AZE), Zhubanazar (KAZ) and Akhalkatsi (GEO) on the way to a semi-final with Saeid Mollaei and we already know the result of that. It was close though with only a waza-ari between them at full time. Ungvari had no easy fights in Baku and he fought with strength and robustness throughout the day.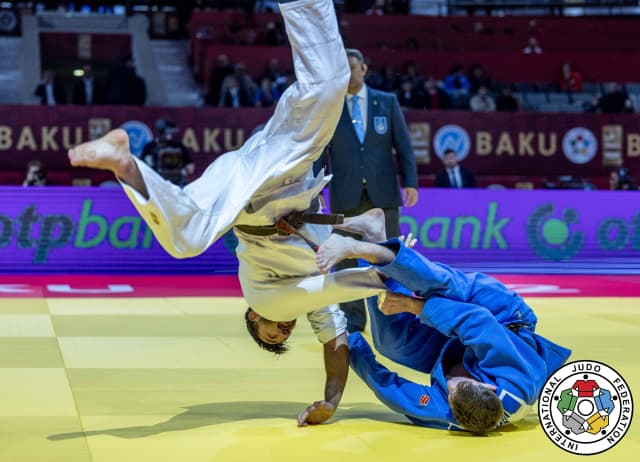 In his bronze medal match he fought Marian (MDA), 23 years old, 185th on the WRL, with no medals from continental opens or World Judo Tour events, and yet he posed Ungvari a big problem, as he had done to others in the preliminary rounds. Ungvari out-gripped him and out-manoeuvred him but not by much and Attila had to settle for a bronze won on penalties, in conflict with the power of the rest of his day.
Gerbekov (BRN) and Giacomo Gamba (ITA) fought for the second bronze and yes the latter has a familiar name for a reason. His face won't be the first that pops up on your search engine if you type his surname. A sumi-gaeshi from Gerbekov for waza-ari was the highlight of this contest and there isn't much more to add, except that despite the loss this was Gamba's first visit to a WJT final block and so progress is clear even without the medal.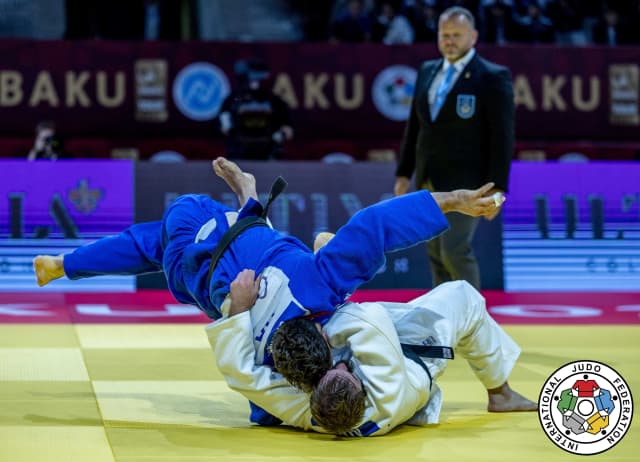 The final ended with the same technique as the second bronze and it went to Azerbaijan. It was a powerful entry against a formidable defence and Mollaei was able to climb to the top of the podium and hear his anthem. This was a great way to finish the second day of competition in Baku, with the crowd all on their feet. They chanted his name throughout the final and he felt it, used it and won with it!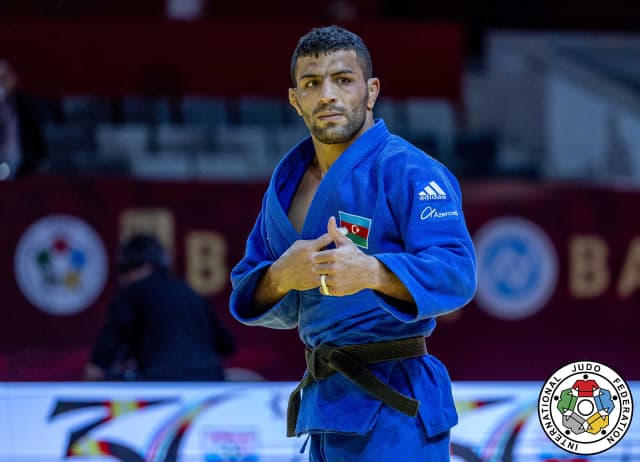 Bronze Medal Fights (-81 kg)