Ahead of the European Championships, Cedric Revol was the French number one at -60kg, but only since he won the Abu Dhabi Grand Slam last week. The team for France Judo's home Europeans was selected some time before Abu Dhabi and at that stage perhaps Revol wasn't seen as the pack leader and so he didn't participate. His teammates made the most of that!
The men's -60 kg category was one by 27 year old Olympic bronze medallist Luka Mkheidze with 21 year old Valadier Picard close behind, standing on the lowest tier of the rostrum. Between Revol, Mkheidze and Valadier Picard, one athlete must be chosen to represent the host nation at next Summer's Olympic Games and the decision is going to be painful for selectors but mostly for two of these world class athletes.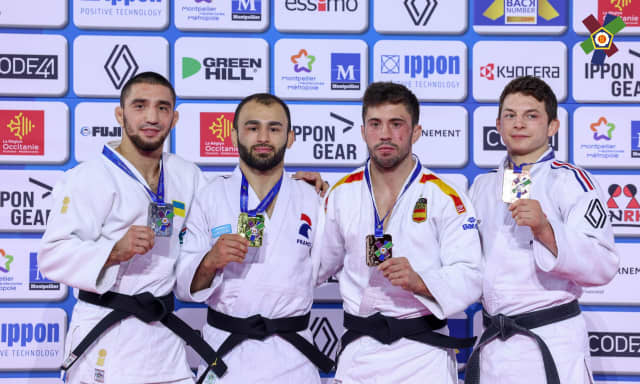 France is not the only country needing help from this European championships to shine a light through the gap between domestic rivals. Nairne and Smythe-Davis of Great Britain continue to tussle at -57 kg and in Montpellier on day 1 neither progressed. Sitting at 19 and 22 on the Olympic ranking list, both are qualified for Paris next year but as we know, only one will go. They'll need Australia next week and perhaps further tournaments beyond the new year to untangle them.
In the same category, Germans Starke and Seija Ballhaus made plenty of progress. In fact, both fought for bronze, a German in each of the two bronze medal contests and in this case, both lost. Germany has yet to alleviate their headache, although Starke is way ahead despite both being in direct qualification.
Vieru (MDA) was the clear winner at -66 kg, enthralling spectators with his precision, a performance worthy of such a big title. He has no domestic rivalry but as we have seen for many years, he battles himself more than anyone, his own harshest critic. In Montpellier he gave himself the right feedback and instruction and was rewarded for it. He remains the clear world number one, sitting on top of all lists, no matter which way they're shaken up.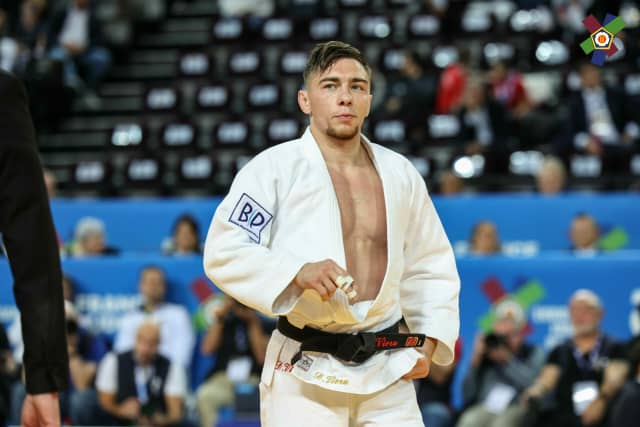 At -48 kg Martinez Abelenda (ESP) sits inside the top ten on the Olympic ranking list but she is being chased by Lapuerta Comas (ESP), at a visible 12th place, without the need for binoculars! The higher ranked Spaniard won a bronze they fought each other for in Montpellier and so the gap widens but not enough to scare Lapuerta Comas off; no doubt she'll continue the hunt a while longer as it really isn't a done deal yet. They're both doing well but neither can get close to Boukli (FRA), the group's champion, this time.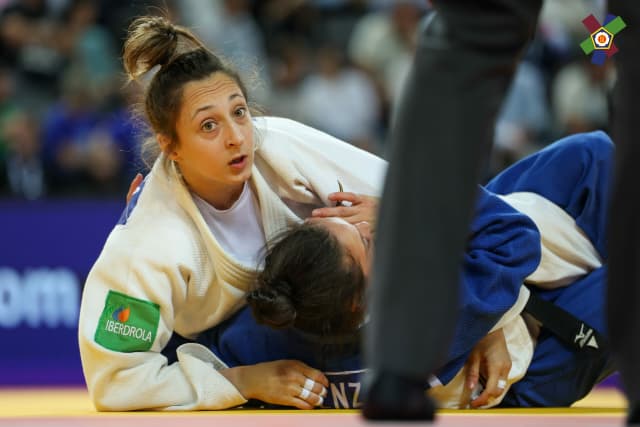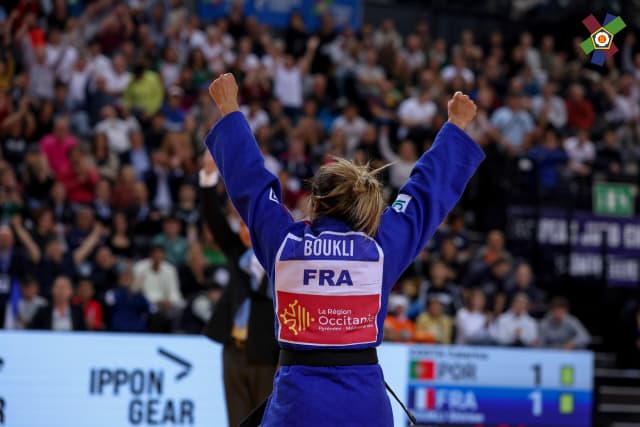 The final category to mention from the first day at this continental championships, -52 kg, also had a Spanish head-to-head to deal with but both Lopez Sheriff and Toro Soler exited early, two of the many excellent judoka dispatched by the biggest names. Olympic champion Krasniqi (KOS), double Olympic medallist Giuffrida (ITA), French heroine and Olympic medallist Buchard, and fellow podium regular Giles (GBR) made their way to the semi-finals without too much to worry about, Amandine the eventual winner, much to the delight of the home crowd.
Paris is the reward for those who collect the most points and train their fortitude as much as their technique. It's tough competing internationally but so many are still also competing against their domestic adversaries. Olympic qualification has never been billed as easy and this European meet is a clear illustration of the level, the necessary resistance and the mental toughness required to weather the storms on all fronts.