Abdullo Muradov is the Secretary of the IJF Sport Commission, a role he has held for the last 5 years, assisting the IJF Sport Directors and the Events Director, taking care of all event management issues. It's a big job and with myriad challenges, moving from country to country and culture to culture to build the conditions for the World Judo Tour to thrive.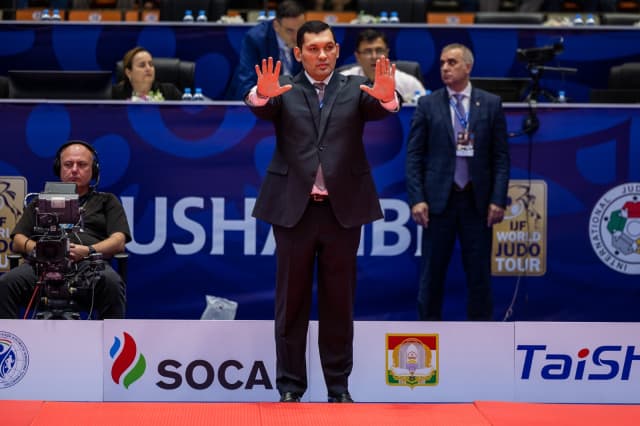 "I was born in Dushanbe in hospital number one. My first school was also school number 1 here. My family moved to Uzbekistan when I was 6, my father a businessman and when I was little my mother was working in the Mayor's office in Dushanbe. My grandfather worked for a university to develop sport and health in Tajikistan and so all our family was involved in sport. He played basketball at a good level too.
I did judo from 6, then married young at 20 because my parents wanted to calm me down! I was fighting a lot and my wife is a kick-boxer so now she is in charge!" Abdullo smiles.
"I was working in the Uzbek Judo Federation for many years and eventually became general secretary of the federation, organising many events including the grand slam, Asian Cups, international training camps and solidarity programmes. We had a good relationship with Mr Vladimir Barta and Dr Lisa Allan through the events organisation side of things and in the end when the IJF restructured the events team, it was a natural progression.
I was so grateful to Mr Vizer for the chance to work this way. I love to organise and make the events as good as they can be. It's not always seen, just how much work we do.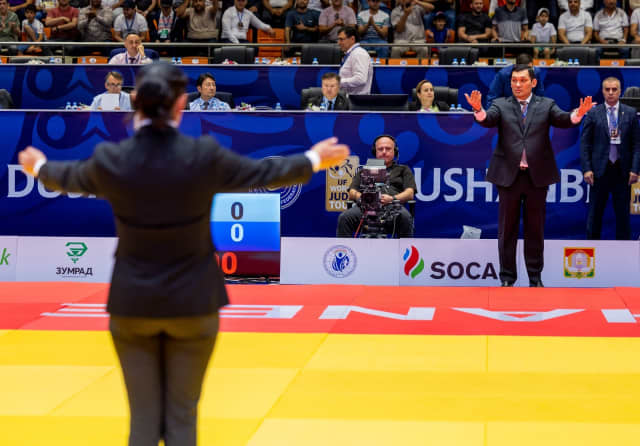 You can see from this Dushanbe Grand Prix how much the Tajik people love judo, in fact, all martial arts. Kurash, sambo, judo, all are practised in Tajikistan. There is a lot of respect for sports people here, even when they haven't yet reached the very top level. Gushtingiri is Tajik wrestling, a traditional sport here and commands a lot of kudos. Every village has their own hero and they are cheered for. To go to the international level they have to change to judo or sambo and judo is especially good for them as we have such a strong competition structure.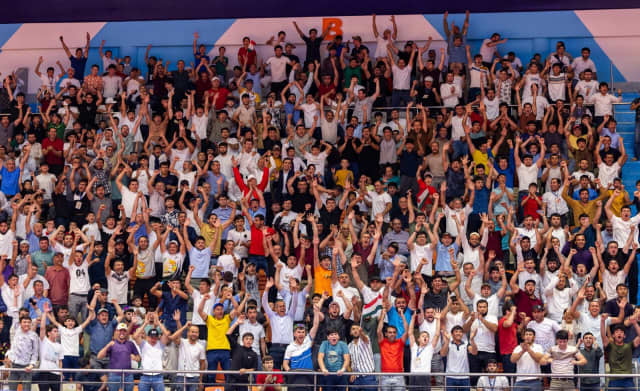 The whole population is Interested in sport. In a country which is still developing economically, sport is a great community foundation to promote healthy activity, keep the youth busy and focussed, it's great for cohesion. International sport gives access to new cultures for local people.
Now in Tajikistan there is a big push to build gyms and dojos and beautiful venues. Bringing other nations' teams here and reciprocating is a chance to extend the world view and learn about things beyond the borders of Tajikistan. The people respect this process."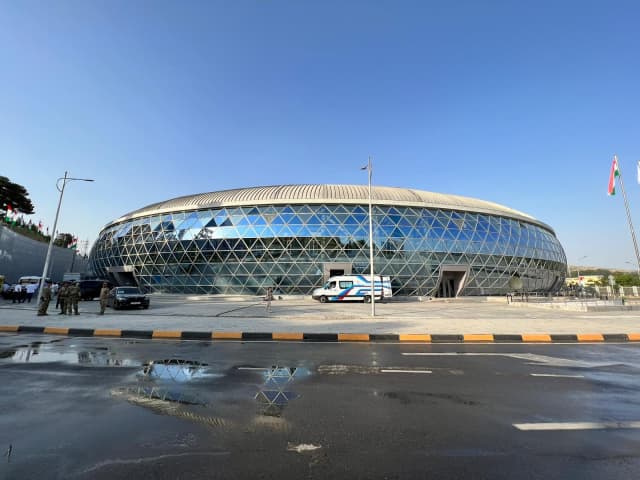 Re-stabilising after the two devastating civil wars of the 1990s has been a long process for the Tajik people and sport is a big part of the recovery. In Dushanbe we felt the passion from every spectator and all the volunteers and their judoka responded in the most wonderful way, bringing 6 medals to the host nation. We can't wait to return next year!