In the northern hemisphere, at least, a dip in temperatures and the normal passing of winter means an expected rise in numbers of people with colds and flu. With that, at this time, we have to accept a rise in Covid cases and as we have now experienced enough, we know that this brings a need for adaptation, reaction and reinforced safety measures.
Mittersill in Austria usually hosts the opening camp of the season, with a huge influx of athletes preparing for Paris, seeking an injection of high level intensity and a great volume of randori. This year Mittersill had to be cancelled and that means the federations have had to think again and come up with new plans, especially with the new Portugal Grand Prix only three weeks away.
Aneta Szczepanska, Olympic silver medallist in 1996 in Atlanta, world bronze in Chiba in 1995, is one of Poland's national coaches.
"We are always looking for international training with different partners. The camp in Austria was cancelled and we had arranged some training in the Netherlands but that was also cancelled. Great Britain was still open and it was important to come to train, one way or another, so we are here with our women's team."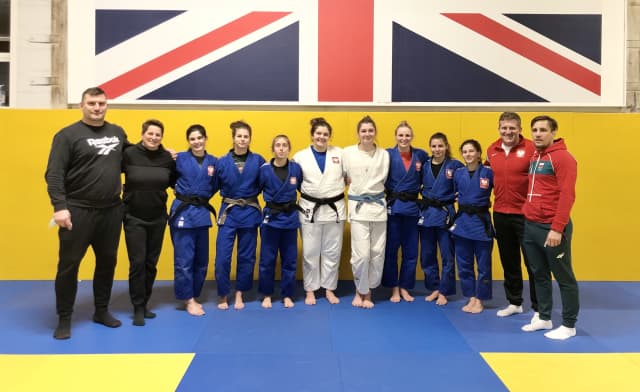 Several recognisable faces from the World Judo Tour are training together at the British Open National Squad Training, including Howell, Renshall and Giles. They have been joined by a strong team from Poland, including Paris Grand Slam medallist Angelika Szymanska and world bronze medallist Julia Kowalczyk.
Szczepanska continued, "I like that there are so many players on the mat and some with good medals. We will begin in Paris with 5 competitors before taking a strong team to Tel Aviv. We will have our best team in Israel."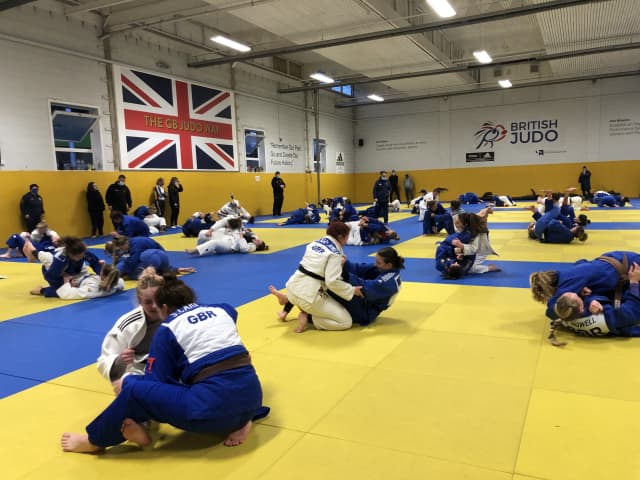 "At the moment there is a new Polish men's head coach, from Azerbaijan and the men's team are with him, training in Turkey now. We are all having to adapt in the best way possible."
Julia Kowalczyk was happy to be able to train and to refocus after the Olympic cycle just gone. "It's really nice to have lots of women on the camp and to have many partners, including Olympians. There are lots of cadets for us to work with too, to try new things. We are already working on new ideas, to include the new rules. We can always adapt.
Any opportunity to go abroad is amazing. I didn't expect this many girls. We are here for 9 days which is a good training block. It's only a month until Paris so it is good to get the randori in. Everyone is excited about the new year. I'm feeling fresh and ready."
Julia is open and positive and clearly happy to be training at a high level, with a well planned schedule of events ahead of her. It could have been understood if there was a little disappointment after coming so close to a medal in Tokyo, but there isn't even a hint of that.
"At the Olympics I had no specific expectations. I wasn't expected to medal and so I just wanted to show my best judo. The first fight was with Karakas (HUN) and then I beat Monteiro (POR), two big wins. You always want more but I lost against Liparteliani (GEO) and was disappointed in that moment. Overall I'm happy with the result and I'm hoping to do better in 2024. So now I'm working towards the qualification, beginning in a few months."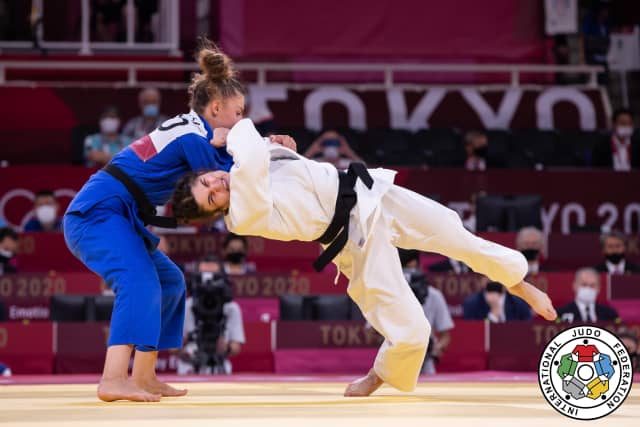 "I had an amazing time with the team in the lead up to Tokyo, despite some health problems. Since the Games I had just a month without judo but I missed it, to be honest. I'm from a judo family and so I'm always talking about it and am absorbed in it.
I have made some changes and have a new Strength and conditioning coach. I'm also working on the mental side, which is crucial at this level. I'm still young, I think. So I am feeling good and I'm happy that I didn't feel that exhaustion after the Games, that some judoka have."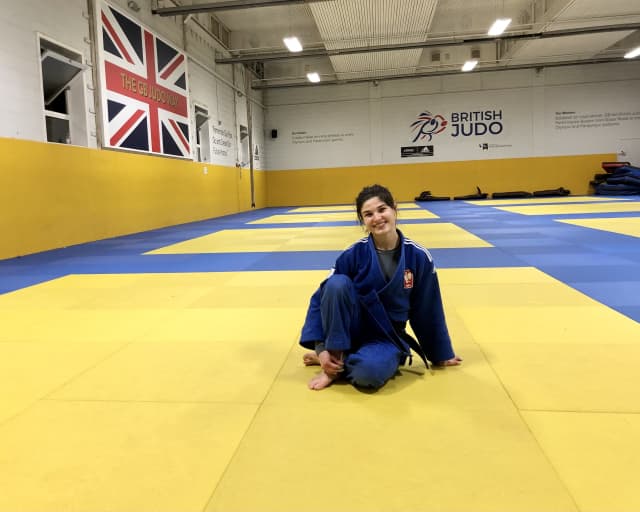 The through line is not Covid or cancellations. The through line is persistence and adaptation. These are cornerstones of any successful judo career and so Julia and Aneta are walking a sensible path, continuing towards their goals. Hurdles are hurdles and it seems they will jump them, no matter what.