It is day 1 of the grand slam in Georgia and there is much to be thankful for, not least of which is the crowd, with their voices and passionate hearts on display!
Tonino Chyurlia, IJF Refereeing Commission Secretary, as a former Olympic referee, has been observing not only the athletes but the referees too and he delivers today's technical analysis.
"Georgia always brings us a lot of expectation and today they have given us a full representation of what we expected. A warm welcome from the public makes the fights really exciting. There's an amazing atmosphere throughout but even more so when both competitors in a match are Georgian, such as the -60kg and -66kg semi-finals.
At -57kg there was a great fight between Liparteliani (GEO) and double world champion at -48kg Bilodid (UKR), with both athletes able to win and either could have, but a small mistake from Bilodid, after 9 minutes of golden score, gave Georgia and the crowd the win. The final between Starke (GER) and Huh (KOR) brought something unexpected with each coming through with a very high standard of judo and high quality wins, in a well stacked category."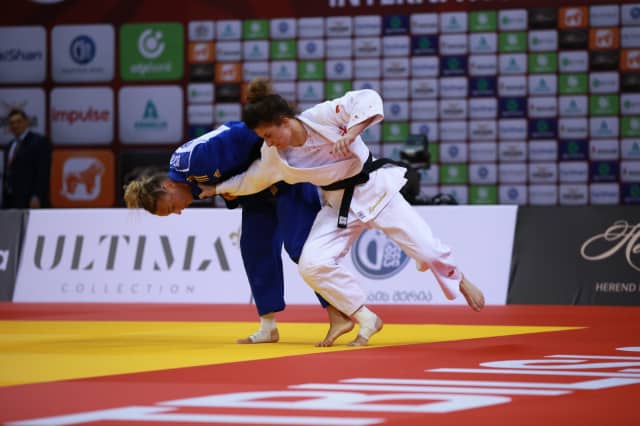 "At -48kg, in the final, Legoux Clement (FRA) delivered a masterclass in tactics, showing the value of experience. Despite the win being with shido, it was great to watch her intelligence shine through, an admirable victory for a senior judoka on the World Judo Tour. She really looked strong today."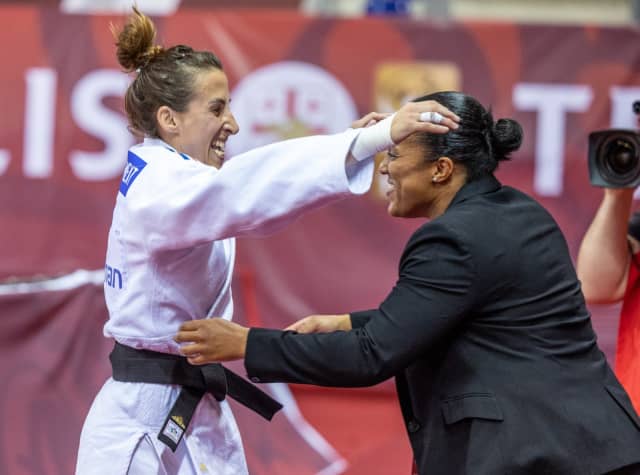 "It was a pleasure to be present in the arena to feel the electricity between the two Georgians and the crowd in the -60kg final, with both showing great spirit and bringing a lot of emotion for everyone watching. It almost didn't matter, for those outside the contest, who won because we saw great judo and an advertisement for the passion that great sport can elicit.
I must also make a mention of the contest between Tutashvili and Bors Dumitrescu (ROU) which went to golden score but was so positive throughout that both deserved the win! It's not often we can really say that with honesty but here it is true.
At -52kg, once again Pupp (HUN) held her place at the top. Krasniqi (KOS) didn't begin too strongly but warmed up into the day and reached the final on very good form. To get to the final Krasniqi passed Gneto in what was one of the most sharp contests of the day."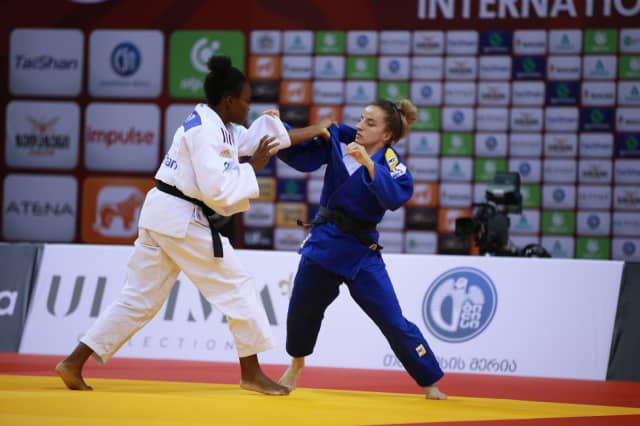 "The Vieru (MDA) v. Tanaka (JPN) semi-final was electric with attacking judo all the way, but it was also very intelligent. Despite Tanaka bringing an unorthodox style with the pick-up attempts, Vieru caught the right moment and proved again why he is the number one. Tanaka then went on to take an emphatic win in the bronze medal match which was more than justified!"
"In general today, I saw a really positive path towards traditional techniques such as uchi-mata and seoi-nage, combined with some special, less used techniques, like ashi-guruma, which is not so normal. This is really positive, showing a broad range of techniques, promising us a dynamic Olympic Games qualification period, which is almost ready to begin.
The most impressive throw of the day, as an aside, was one of those more unusual techniques, a sukui-nage from Aibek Uulu (KGZ) against Kapanadze (GEO) in the first round. With an opening contest like that, both the spectators and the organisers were treated to a rise in energy and a promise of a great day, and great it was!"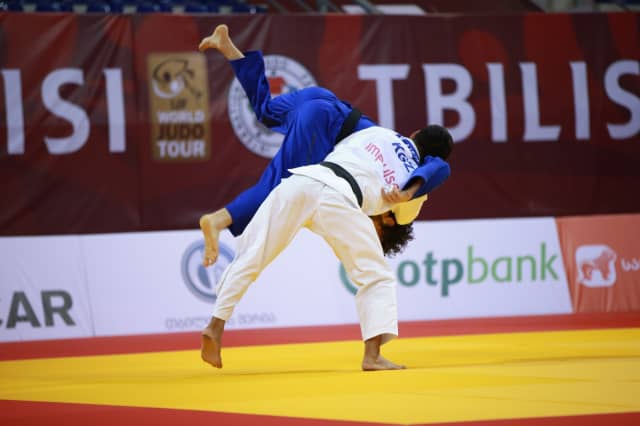 "I should close with some comments about refereeing. More and more, we continue with the training of the referees, to manage scoring and their assessment of penalties. There is a real understanding of the difference between techniques built from secure fundamentals and those that look like something but are actually not nameable gokyo techniques.
The referee training sessions, prior to the first day of each World Judo Tour event, are long, mostly because there is positive enjoyment and lots of questions and answers. This interaction means there are open and honest relationships between the directors, supervisors and referees. This continues to be a great system and one that will pay dividends in Paris in 2024."
Tomorrow the middle weights take to the mat. They have a high standard to follow, but we know that they will!