When the Australian Junior judo team went to Japan, the goal was to train hard and get experience with the best judoka. For sure, the coaches of the delegation did not expect to end the two-week training camp by becoming local heroes and by being honoured in an emotional police appreciation ceremony. They were even featured on the Japanese news. But why?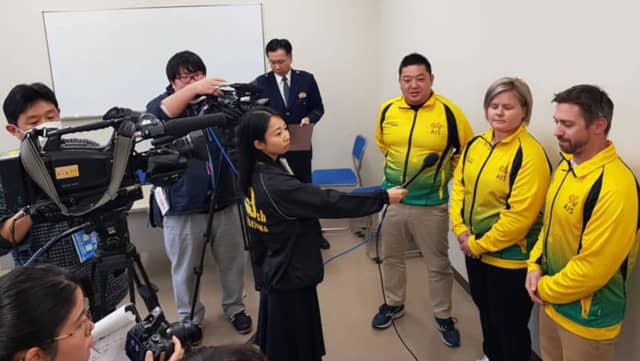 Judo coaches Hitoshi Kimura, Kylie Koenig and Ben Donegan were on duty taking care of a group of young Australian athletes and were coming back from a training session when their bus drove past a car accident involving a car and a woman on a bicycle. Instantly and instinctively, Kylie Koenig, who is a full-time officer with the NSW Police, back in Australia, jumped out of the bus to rescue the victim.
"The lady was flung several meters forward," Koenig explained. "I said to our team manager Hitoshi, 'quick, stop'." A few seconds later, the coaches were on the scene giving the first rescue gestures.
"I could see the lady in her 60s was unconscious and when I checked she wasn't breathing," Koenig said. "Then I pretty much went into police mode."
Koenig has been in the police for 24 years and for her it didn't matter that she was in another country and didn't understand the language. Her reaction was pure instinct.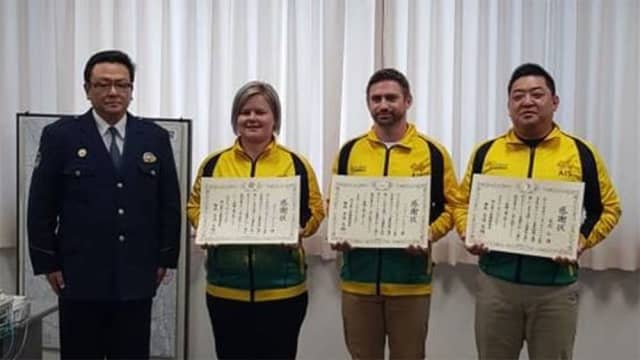 While Ben Donegan stopped the traffic, Hitoshi Kimura was translating, giving the possibility to Kylie Koenig to open the woman's airways and place her in the recovery position, monitoring her heart and breathing until local police and ambulance arrived.
The junior team was still in the bus, watching the scene through the window. When finally the coaches came back, Kylie's son, who is a member of the junior team told her: "You're my hero, mum".
This experience, that could have end up in a tragedy, has moved everyone: "It was a bit surreal. The sound of her gasping for that air, knowing we were successful in getting her breathing again, is something I won't forget."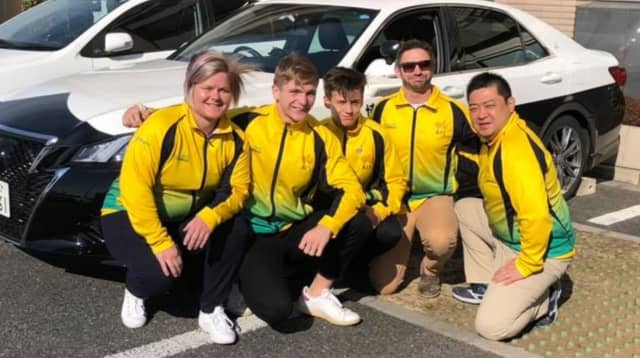 The team went back to their dormitory trying to get back to a more 'normal life'. They did not expect that a few days later, they would be invited by the Police to a special ceremony and be awarded letters of appreciation by Hideaki Adachi, Chief of the Ageo Police Station. "These three individuals acted quickly, took appropriate measures against injuries and I would like to thank them from the bottom of my heart,", said the Chief of Police.
Kate Corkery, the Chair of Judo Australia declared: "This is the story about our Junior coaches saving a life in Japan. The incredible values of our sport are being lived - courage, modesty and sincerity!"
Source: The Sydney Morning Herald