On day one of the Baku Grand Slam we saw a mixture of unknown faces, post-Olympic reminders and a new assertiveness from the host nation's women. Mr Mohamed Meridja is the IJF Education and Coaching Director and is an Olympian himself. He was available to observe all the judo and offer his assessment of the event so far.
"I see many new athletes in this competition. In the -60kg and -66kg categories we have seen them come and really want to win. Maybe half of today's athletes have not been on the tour before and so we aren't seeing the same level as there has been at some events prior to this, but this is normal with the new cycle and new athletes. There is a lot of motivation visible and that is a great platform for them to grow from.
Some who came here with Olympic medals already in their pockets are losing but behind the losses is it is clear that they are working hard for the future and not for today. It's just preparation, using their experience to take the wins and losses as education for their future training. Both the Kosovan and Brazilian Olympic champions lost, but it is ok, not preferable for them but tolerable."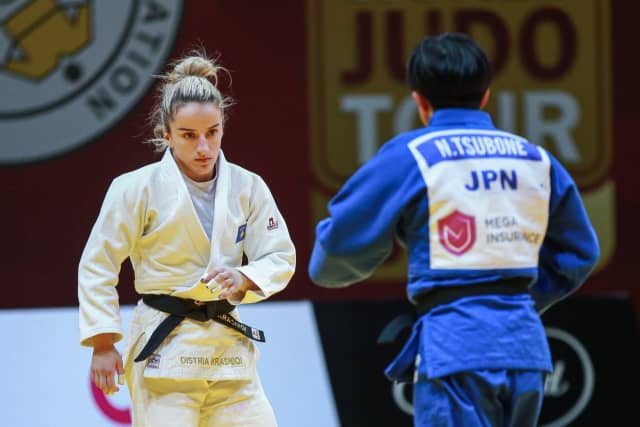 "In the -66kg category we saw Vieru (MDA) in the final. He's making preparations for the future too but his level is going up. He started very well here. Vieru is experienced and his Azerbaijani opposition in the final, Safarov, met him there with a couple of world medals to trump Vieru's one. Safarov is one I have been watching for many years and he has made such great improvements. He's been around a long time and he is a good example of systematic progress."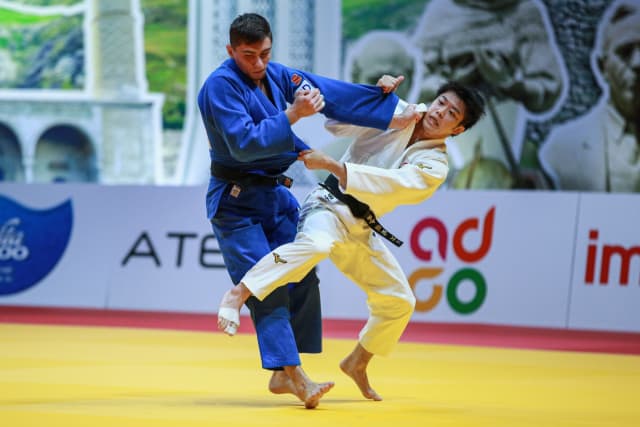 Generally I have seen many fighting with a lot of heart, good spirit and the ability to make great strides in their future technical improvement. With such motivation it is all possible.
In Zagreb there was a good level with many juniors preparing for the Olbia Junior World Championships and now that their milestone event is over for them, all must start again towards 2024. That is why some of them are here and some are not. Many will now complete a long technical and physical training block in preparation for the 2022 season to begin. The dust still needs to settle on the post-Games period.
-57kg brought Tamaoki of Japan forward. She looked very sharp throughout and a head above the rest in terms of level. All of the women's categories started slowly today, cautiously building the level towards a really explosive final block. The men however began very fast and with great dynamism and they were able to keep that pace and intensity going right through the day."
The exception to the overriding feeling in the women's categories was certainly the host nation's team. The women from Azerbaijan brought their A-game from the very first minute and fought without reservation. They are letting the world know that their future is in progress; they're coming and gave a great display of their capability and intentions today. They matched their male counterparts and that is wonderful to see on a grand slam stage.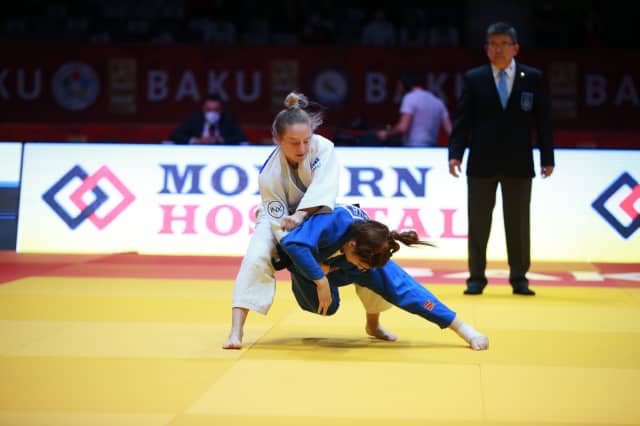 "Really the final block brought the best judoka of the day to the podium but not necessarily the best judoka of this period. Judo always balances on very fine lines and today's winners must continue to work hard in order to hold and improve their level further."