Throughout the weekend, a particular spectator walked the aisles of the Arena Zagreb. Aged 26, Barbara Matic is the reigning world champion in the -70kg category and also the first world champion in the history of Croatian judo. We asked the world number one to tell us a bit about herself and what this title has changed in her life.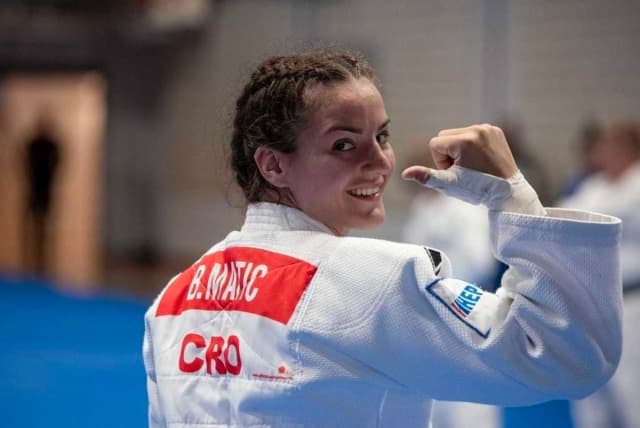 By way of an introduction we aimed some quick-fire questions her way.
• Favourite technique in tachi-waza: Uchi-mata
• Favourite technique in ne-waza: Any kind of osaekomi-waza
• Favourite World Judo Tour competition: The Zagreb Grand Prix of course, because it is at home
• Most meaningful quote: Nothing is impossible; if you train hard and you have will, you will succeed.
• Favourite color: This summer, orange and green 
• Favourite food: Pizza and 'sarma' (Croatian food)
• Favourite film: Les Intouchables (French version) 
• Favourite place: Split, my home town 
• Favourite hobby: To drink coffee at the seaside and enjoy the sun in my home town, with my friends. It is always the most peaceful moment of any day. 
• Inspiring person: In judo, Clarisse Abgenagou. She is really inspiring and I like to see how she is improves herself everyday. I started to follow some of her habits after the World Championships. 
• Idol: Janica Kostelic, the Croatian skier. She won 4 gold medals at the Olympics and skiing became popular here in Croatia because of her. Now everyone watches skiing. I want to do the same with judo!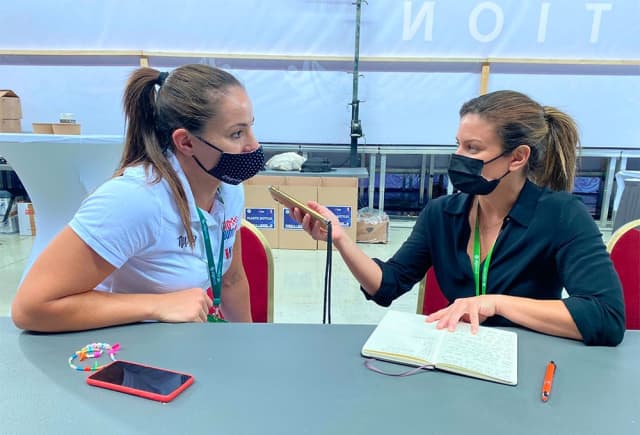 How did you start judo?
I started judo when I was in primary school, at the age of 6, as part of the JudoInSchools programme. My coach Vladimir is my first and only coach. He started training me when he was 25 and we grew up together. I needed to choose between judo and ballet because there were only those two options at school. I was a little bit hyperactive, so I chose judo and after that my sister came with me. We stayed in judo because we loved it and we still do.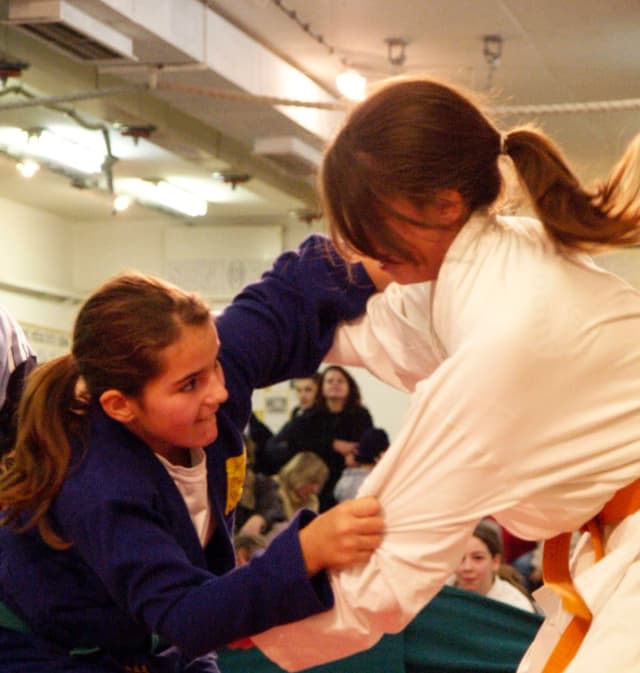 You are the first world champion in the judo history of Croatia, for either gender. How did you feel the day you won the title?
I didn't feel anything because during that day it was impossible for me to believe that I could be the champion. Even today, after several months, I still don't completely realise what I did and how impactful this title is in my life or for my country and for the people. I do think that more people recognise me on the street now though. The other day I was in a shopping centre and a little girl recognised me and asked for a photo. I was happy and surprised at the same time. I can see that the media are more focussed on judo and also on me. People who are not really into judo now know who I am and can recognise me. I hear people whispering, "Look, this is Barbara Matic, the world champion."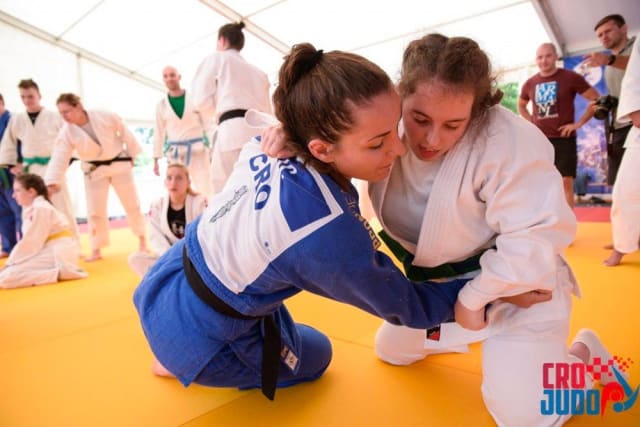 Do you remember your favourite moment of the Budapest World Championships?
My favourite moment was when, in the final, there was 0 on the scoreboard's clock at the end of the final and I just looked at my coach and said, "OMG is this happening." Defeating the Japanese judoka in the final was amazing. When I won the semi-final I said to myself, 'This is ok, we have a medal and this is already a big thing for me and Croatia. It's ok to have the medal; it is already a huge step for everyone.' I was really calm before the final; I had no pressure, because I knew that I had that world medal. So I just went out there as if it was a training session. In my head I was saying that I need it to have this tough fight and enjoy it because if I step on the mat and try to calculate too much then I wouldn't manage it well. I just went and fought and in the end I managed very well.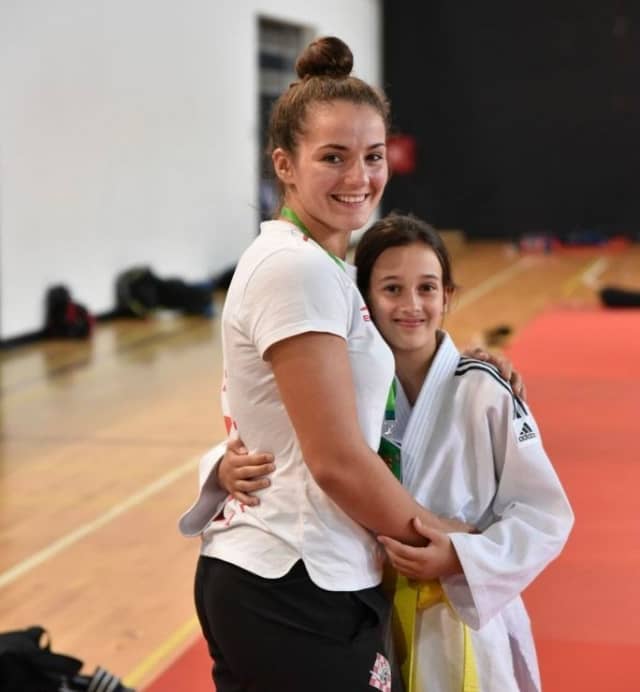 How will it be to wear the red backnumber from now on?
For me it is strange because I dont see it. When I wear my judogi, it is on my back but everyone around is always saying, "Oh wow, it's beautiful, it's amazing!" For me it is better that I don't see it because I want to keep my feet on the ground and stay humble and as normal as I was before. I don't want to think too much about the red backnumber. I am very happy and proud to wear it though and I hope I will continue to wear it for many more years. No matter what, I'll stay with my feet on Earth. I love when Im packing my judogi for training and I see it but it is just for some seconds and after that I don't see it anymore. It is better that way.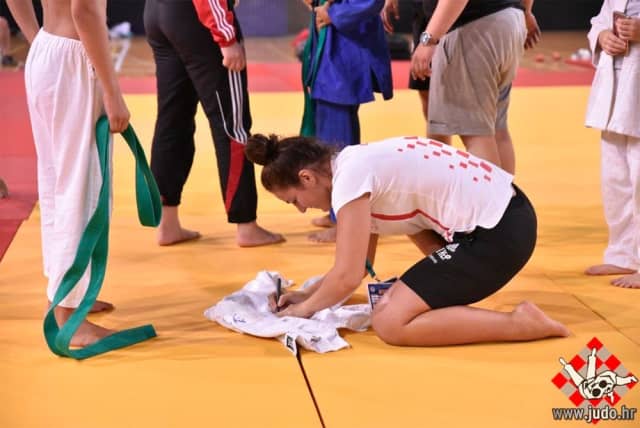 Tell us about this edition of the grand prix in Zagreb.
We decided not to compete here because maybe is was too early and we didn't want to rush, prioritising avoiding injuries for the coming years. We want to go easy with judo and come back at the right time. For me it is very hard to be here, at home and just watch, but I am very happy for the athletes from Croatia, especially the ones who took medals. I hope more will come. It is a good opportunity for the new generation to compete and dream now for more later.
I really love to be here and enjoy judo and see judo. Being asked to award flowers yesterday was a surprise for me, being on that side of the World Judo Tour, but it was fun. I prefer to be on the podium with people giving me the awards though.
I want also to mention the environmental initiative. I think this is amazing and even if it looks like a small thing to put a plastic bottle in a recycling bin or a specific rubbish bag, if everyone does this small thing it would be a huge step for our environment.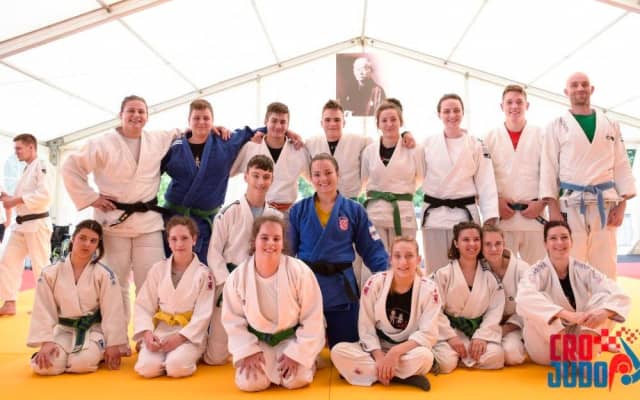 You know, judo is my sport and I'm pleased to see that we have started to promote solutions for this important cause. It makes me happy that we are educating people to do it and that we are an example to everyone, especially to the children. It's a small gesture, but if every single child and adult starts putting one bottle in the right bag, it will change everything. 
What are the next steps for you?
My goal this year is to stay number one on the World Ranking List. So, we need to choose where to compete this year and then focus on the route to Paris 2024. I want to stay healthy, train well and stay focussed, because the qualification process will start again soon. In less than 3 years I will have an Olympic dream again. With this in mind I will definitely compete in one of the grand slams this year. 
Do you feel like you are a role model now?
Yes, I have that feeling that I am a role model now. I can see the excitement in the children's eyes. In everything I do, I want to be an example and be there for them and inspire them. I tell them to "be better than me." They need to do more and dream big. I want them to believe that they can do it.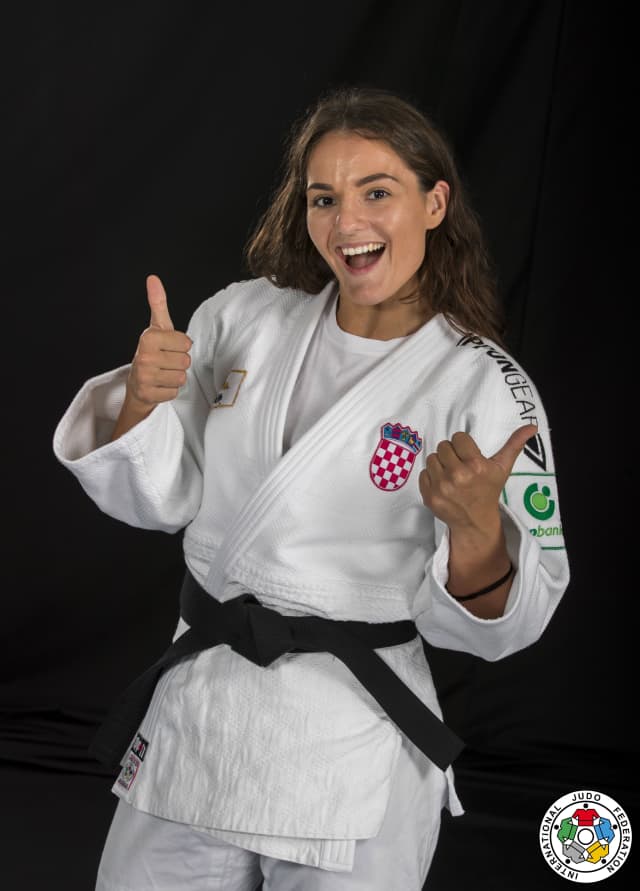 Dr Sanda Corak is an inspiration. She is a woman, President of the Croatian Judo Federation and an IJF Executive Committee member. It is beautiful to see a woman at this level and I want to say that after her I will continue this type of work. I aspire to be in that position one day as well. I have taken care of my educational life beside judo, because I believe it is very important. I want to promote the philosophy that school and sport have to work together. We can be world champion and train 2/3 times a day and travel and have a university degree. We always need to have a plan B and think about our future because sport and especially high level sport can pause or finish at anytime. In Croatia, judo is not so popular yet, so to study is very important, for plan B. 
And after judo?
Well, I still have some years ahead of me, but I already know what I want to do. I dont want to be a coach for an athlete like myself, but maybe for the younger categories, like the cadets, for instance. I want to stay in judo somehow, but not as a professional coach. I want to develop children's programmes.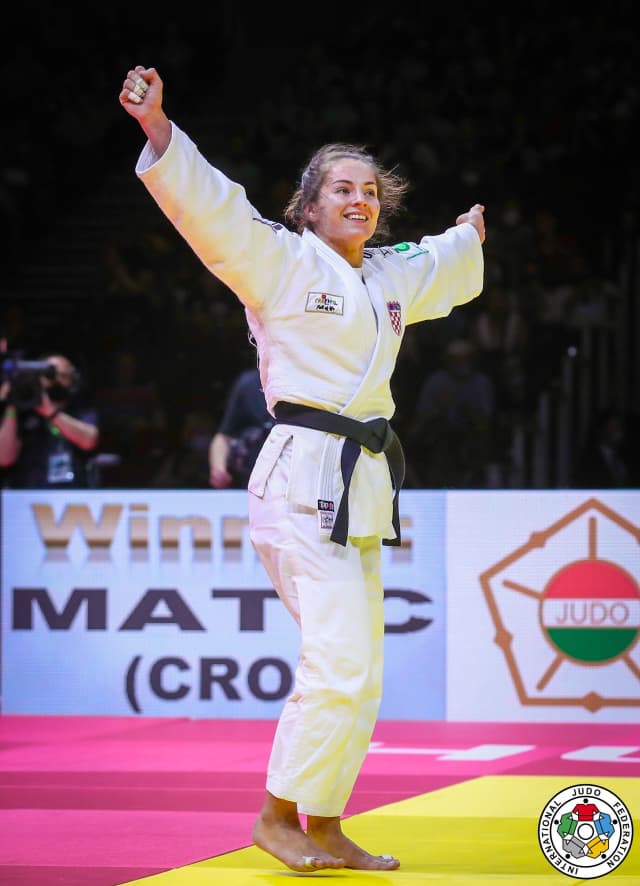 As Barbara Matic said, she still has several years ahead of her to add more medals to her prize list but she already has some ideas about what she wants to achieve in the future. We let her go backstage, where she could interact with her peers, who were competing in Zagreb. It is certainly a strange feeling but definitely positive for the world champion.