After the meeting between Mr Marius Vizer and His Excellency Sadyr Japarov, the IJF President went to inaugurate the brand new International Judo Federation Regional Academy of Kyrgyzstan, which has been established to be an outstanding platform from which to develop judo in the country. The academy was designed to allow young judoka, as well as national team members, to practise on a daily basis.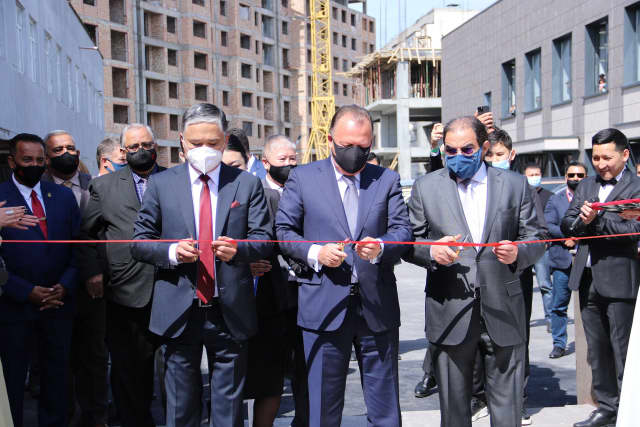 During the official opening, Mr Vizer said, "The opening of this kind of training centre is a very big move towards reaching a high level of judo in Kyrgyzstan. I congratulate the President of the Kyrgyzstan Judo Federation and I wish him luck and success in the development of our sport in his country."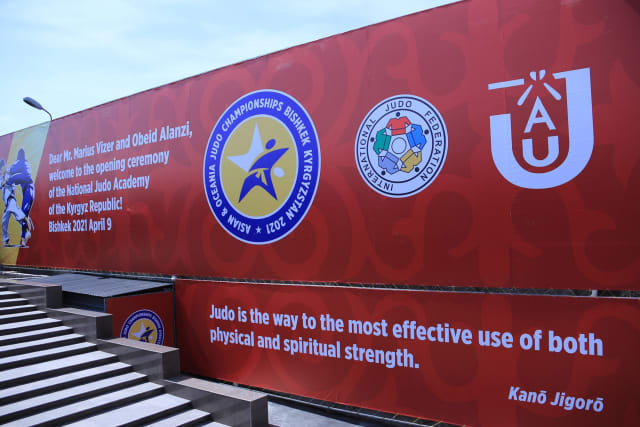 Mr. Obaid Al-Anzi, President of the Judo Union of Asia and Vice-President of the IJF said, "First of all, I want to congratulate Vladimir Zoloev and the Kyrgyzstan Judo Federation for their gold medal at this championships. I also want to say that this International Judo Federation Regional Academy will be for all Asian countries and we are very proud of what Mr Zholdoshbek Kolbaev, the President of the Federation, has done to develop our sport. Thank you to him and to the IJF President for joining us today for the opening of the academy."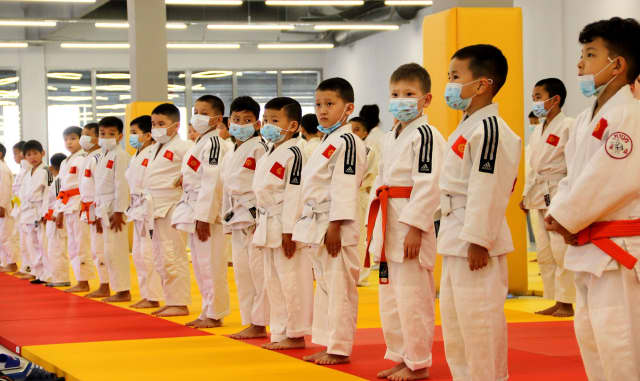 Hosting a successful 2021 Asia-Oceania Senior Championships, opening the
International Judo Federation Regional Academy and having the strong support of the leader of the country are important and valuable factors in the drive to promote and develop sport in Kyrgyzstan and in the whole region. It seems likely Kyrgyzstan will play host again in the future, to even bigger events.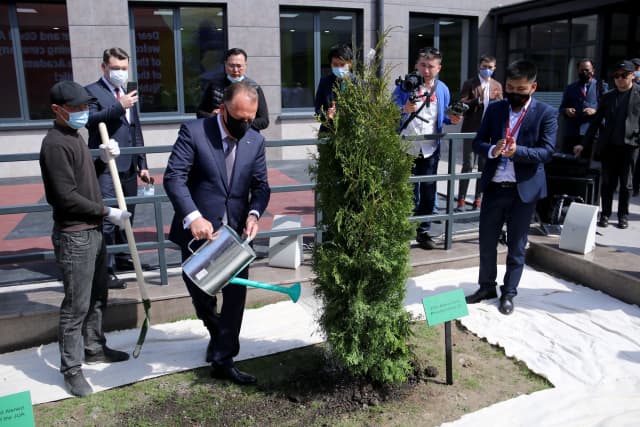 At the end of inauguration ceremony, as part of the IJF commitment to preserve our environment, Mr Marius Vizer and Mr Zholdoshbek Kolbaev planted two trees in front of the judo academy. Don't hesitate to join us for our Climate Champion challenge at https://fit.ijf.org/climate_champion