Last night, 2019 World Championship silver medallist Sharafuddin Lutfillaev from Uzbekistan was awarded the State prize "Mard O'g'loni" – "Brave Son of the Motherland" - by Shavkat Mirziyoyev, President of the Republic of Uzbekistan.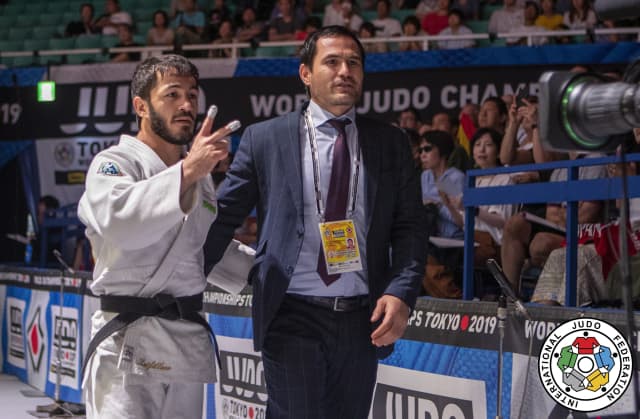 "Mard O'g'loni" is a State prize awarded yearly by the President to a young person who is exemplary in their field or has achieved a special accomplishment. These fields often include science, education, medicine, culture, literature, art, sports, military service and law enforcement.
Sharafuddin Lutfillaev is an elite Uzbek judoka who comes from the Surkhandarya region of the country. He has been one of the top-ranked judoka in -60 kg weight category, most notably winning the silver medal at the World Championships in Tokyo last year. Along with winning a series of impressive medals at the World Judo Tour, Sharafuddin also wholly embodies the Judo values, and sets a great example for the young generation of Judoka in Uzbekistan and worldwide. Only three representatives of Sport have ever received this award, and now, in 2020, and Judoka has finally joined this honourable club.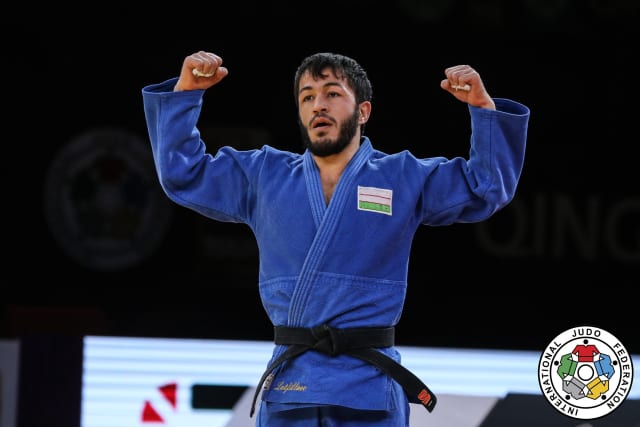 Sharafuddin tells us: "I am very proud to receive that prize from my country and even more proud to be representing Judo on that list. I will do my best to promote Judo even more in my country, especially among youth of Uzbekistan."