In November 2013 British Judo took the bold decision to move their national training centre from the south-east, close to the Channel between France and the UK, to the midlands, to a university campus more centrally located in England.
The centre opened with a handful of junior judoka who were already performing internationally, including Nekoda Davis who had just won a junior European medal, plus Lucy Renshall, Eric Ham and other names already known.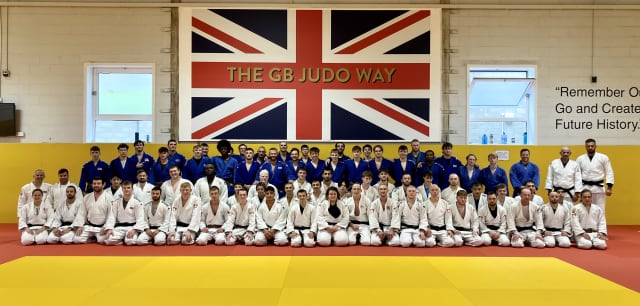 Performance Director Nigel Donohue had the vision to create a sustainable system for centralising the training for the country's best judoka back in 2013. It wasn't an easy plan to realise with a variety of domestic resistance, many operational pitfalls, scepticism and of course staffing quandaries. Mr Donohue admits that it's not been perfect, definitely not smooth but anything worth having takes time to build correctly and from the first group that enrolled and their descendants there is a double world medallist, Nekoda Davis, there is an Olympic medallist, Chelsie Giles and there is a world number one, Lucy Renshall.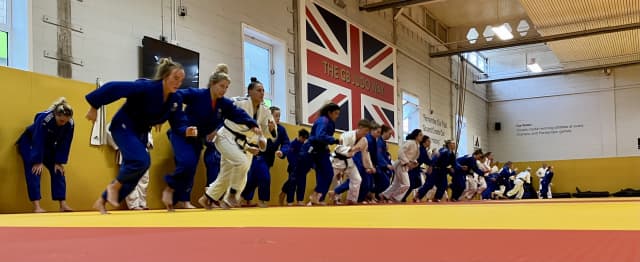 What's missing from the list are significant men's results but there is a lot of renewed good feeling around the training centre with a new round of restructuring. After 9 years of refining, analysing and developing there are signs that the men's programme is now on its way. Jamal Petgrave and Dan Powell both won medals at the -23 Europeans and Lachlan Moorhead won bronze at a junior European championships. While these are not senior medals, they are indicators of possibility.
"I believe in the men, they have massive potential," said Donohue. "The top end of our full time system is a tough place to be, they are having to set the bar. For our young women it's easy to say 'I can do that because the women at the Centre have shown me it's possible,' and this is the mentality we need. I chose judo over my original wrestling background because I had a team above me to aspire to.
Our men now need the physical ability to be able to implement their technical judo. It has to be consistent and it's the challenge we are working to with our new men's S&C coach and a programme of global randori. With a positive volume of training, better physicality and the right international exposure, the new generation of young men can see the last generation as a target to surpass, not equal."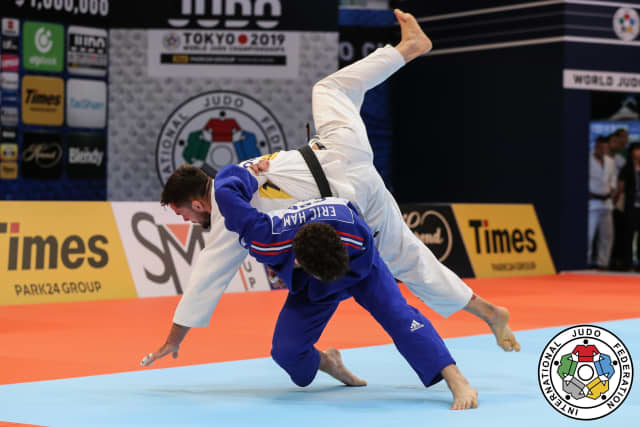 Uzbekistan, Mongolia and Georgia are all being planned for, for international camps. There is now a wrestling once per week for the men's training group, with a dedicated coach; grappling with high intensity and physicality that is directly transferable to the judo mat.
Nigel, himself an Olympian, notes, "During the recent Commonwealth Games, our men did better than the women. Although the level is not like that of the World Judo Tour, they performed on the day, which is a key performance indicator. They really came and achieved under pressure. We know they can do it."
The British women are still way ahead of the men with Emma Reid, Kelly Peterson-Pollard and the return of Nekoda Davis, among others but the gap now looks bridgeable.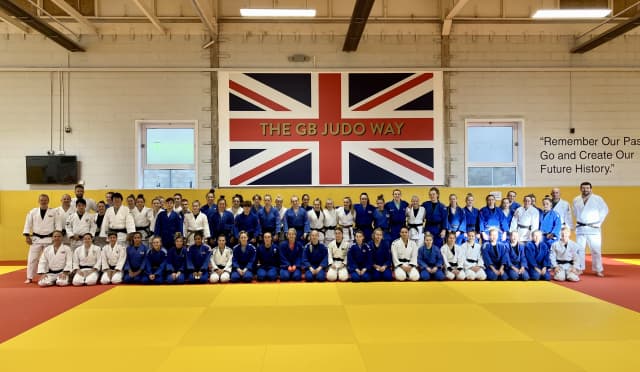 Paradoxically the men have enjoyed a highly successful Paralympic programme with several medals won in Rio and Tokyo, including Christopher Skelley's gold last summer at -100kg. This shows that despite some different needs, men and heavier weights can achieve in the British system already. Linking it all together is the task at hand.
With this new wave of confidence comes interest from outside the British Isles. In recent months there have been sustained visits from Canadian and Polish teams, including the presence of world champion Christa Deguchi (CAN). Just before the Covid pandemic hit, Slovenia sent top players, including Andreja Leski.
Also, very recently we reported that the IJF Academy delivered the final practical week of assessments for a large group of coaches, at the British national training centre. This link with the Academy is getting stronger and is also an indicator of development within the British system. On the mat during the course was Olympic medallist Yoko Tanabe (JPN) who is now staying in Britain to complete research for her doctorate and she is based at the national training centre too. It is clear that there is change and a progressive attitude that is producing a great deal of positivity, hope and belief.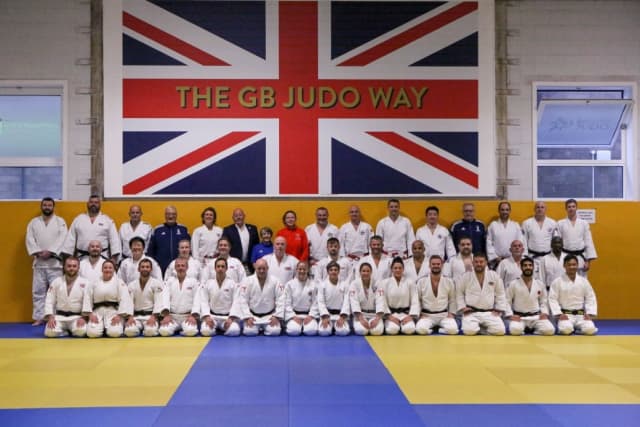 It takes an enormous amount of energy and staying power to build a system but arguably even more to refine and take it to the next level. In Great Britain this is where the investment is, pushing the level up across the board, bringing real, evidenced belief to the young women and importantly the young men of the country.
Time will bring the confirmation but things are positive and there is a little fervour that is very welcome indeed.