A 17-strong IJF referee delegation, who will officiate this weekend at the Budapest Grand Prix, all successfully passed a practical IJF Academy examination on Wednesday in the Hungarian capital.
The new initiative was introduced before the Zagreb Grand Prix a fortnight ago and the second instalment, with a different set group of referees, was staged at KSI Judo Club – the home club of Hungarian stars such as Toth Krisztian and Joo Abigel – from Monday to Wednesday.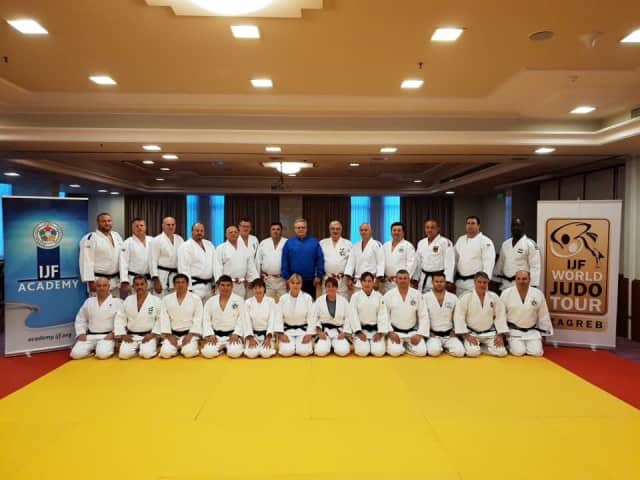 All referees worked their way through 100 Kodokan techniques as they honed their nage-waza and katame-waza skills before Wednesday's strict examination.
After spending six hours on the tatami per day, all 17 referees passed the IJF Academy examination along with Dr. Lisa Allan, IJF Competition Manager and IJF Executive Committee member.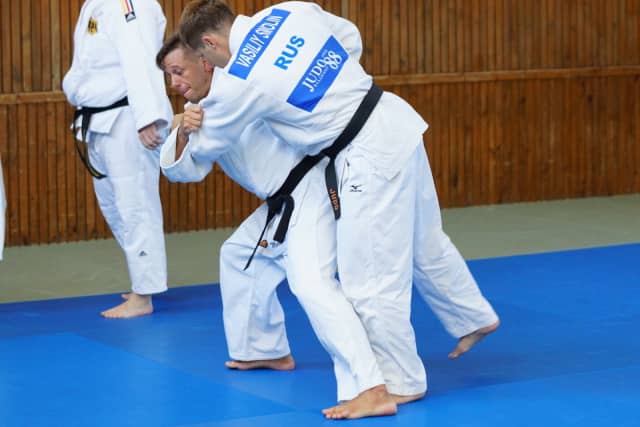 IJF Academy has tutored 1700 students in over 100 countries
The IJF Academy was created in 2013 and provides professional education in all sectors of judo with a range of courses available including Instructor, Coach, Certified Judo Manager and the IJF Nage-waza and Katame-waza course.
Coach education is one of the aims along with helping former judoka to continue their path in our sport as coaches. The IJF Academy is an important tool that helps to spread the knowledge and values of judo all over the world, including countries with less tradition and experience in the thriving Olympic and Paralympic sport, but with a great potential and desire to develop judo.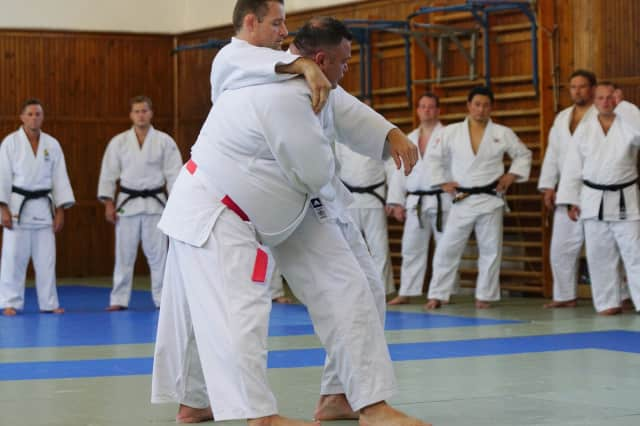 Referees primed for Budapest GP, the third Olympic qualification event, after IJF Academy experience
"I thoroughly enjoyed the course, it was a physical and mental challenge," said referee Mariano Dos Santos from Brazil.
"Being on the tatami training for six hours per day is very difficult but it was very worthwhile and beneficial to all the referees. It helped to bring us closer together and we are all looking forward to being on the tatami as referees in Budapest this weekend."
Team building highlighted as judo family uniteds for three-day course
"The IJF Academy course for referees is an intensive course with exams on the third morning," said Dr. Lisa Allan.
"Everyone on the course comes from different backgrounds, various judo systems, cultures and experiences. Everyone supports each other because no one wants anyone to fail. This valuable experience brings everyone closer together. We were united in learning new things and growing stronger together as a team."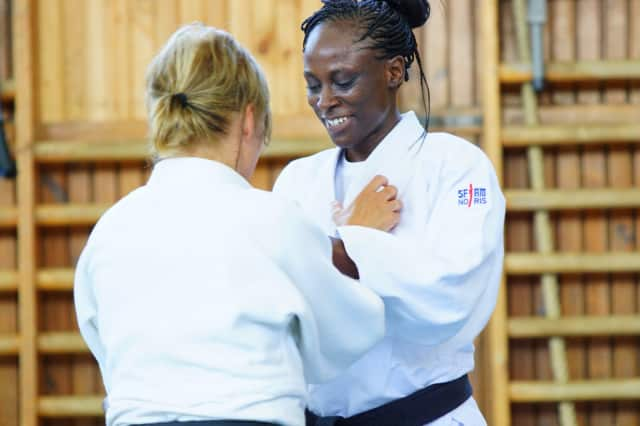 IJF President lauds referee and IJF Academy collaboration
"The IJF Academy collaboration with the referees is a great project," said IJF President Marius Vizer.
"Together we are all striving to present our sport in the best possible way and this is one method to equip our referees with extra skills and principles which will remain with them on the tatami.
"I thank everyone taking part, I wish the referee's success here and at the Grand Prix, thank you to all the IJF Academy team and everyone here today.
"The IJF Academy and Judo for Children are two of the leading IJF programmes and we are very happy with the results. I wish you all a successful Grand Prix and a nice time in Budapest."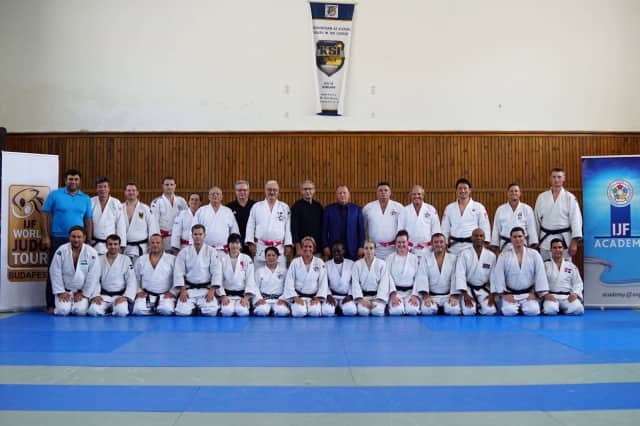 Dr. Tóth László, Hungarian Judo Association President, said: "Welcome everyone to Hungary, it is a pleasure to see you all again in Budapest. I'm very happy that we could stage this sessions and I thank you all for your participation. We look forward to a great competition this weekend and I wish you all a wonderful time here."