Every year, the judo family gathers together in Fiesch, Switzerland, for what has become an important moment for young athletes from all over the world. Over several days, cadets are training under the leadership of some of the best coaches in the world. This training camp is meant to offer opportunities to perfect the technical and tactical skills of the judoka but not only that.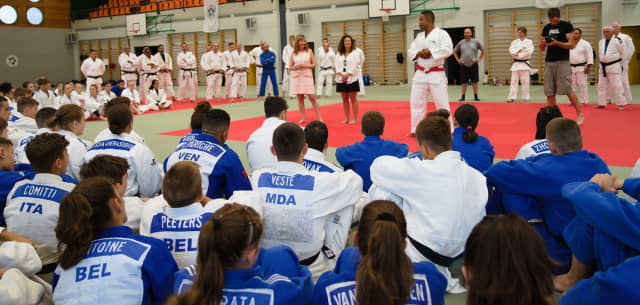 Larisa Kiss, IJF International Relations Manager, who was representing President Vizer and was accompanied by Leandra Freitas from the Judo for Children Commission, explained during her opening speech, "Dear Sergei, dear coaches and dear athletes, welcome here to this very good and very special training camp. Under the leadership of Sergei Aschwanden, who is a big judo champion and the President of the Swiss Judo Federation, it is our pleasure to give the opportunity to young judoka from all over the world, from all continents, to come here, train together and spend a week in this beautiful place. You will make friends here and you will learn good things together.
Here the judo principles will prevail and help you to forge friendships for life.
It's already been several years that we have been working together with Sergei and his team, as we began in 2013. Since then we tried our best to bring several countries here and have this camp as diversely international as possible, not just because we are the International Judo Federation but because we are the international judo family. We want you, young people, to do judo and to get to know each other, to spend time together. We want you to do good judo of course but also to do good things. You are here in one of the most beautiful countries in Europe and in the world and I have an strong message for you from Marius Vizer, the President of the IJF, who wants to tell you that it's very important that we come together from all over the world, under our common passion which is judo. We come together, we learn together to become friends, to be brave and also to become champions.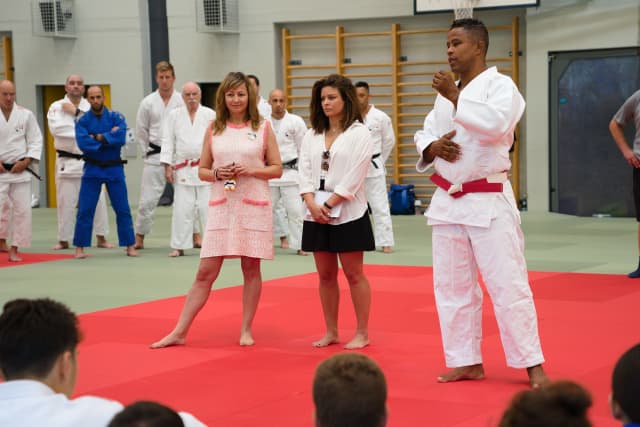 Today offers us a great opportunity to tell you that judo is more than what we do on the tatami. Among many initiatives, the IJF is supporting refugees, building Judo for Peace or Judo for Children programmes, developing our sport in places where it is the most needed and where it can change lives by making the world a better place. By doing judo we can also have a positive impact around us. 
I have also a final message. We are here in this beautiful, natural place. This is our planet and we need to take care of it. Please, as much as you can, do something good for the planet, always, everyday, not just when you are here and when you practise judo. This is very important. Judo can help save the planet while making both friends and peace."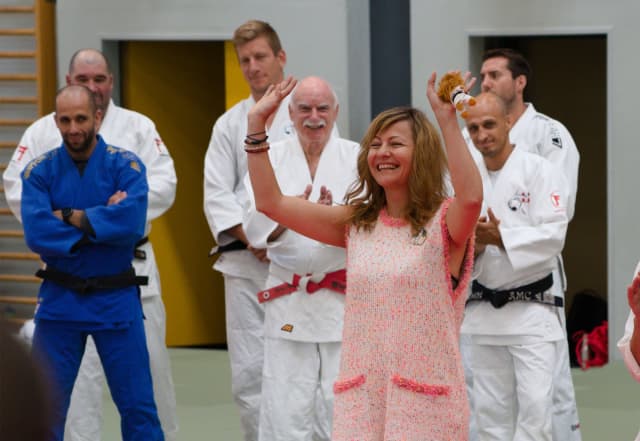 Sergei Aschwanden explained during the official opening, "As you know the training camp is held in partnership with the International Judo Federation. This year we were happy to welcome 22 countries, from all 5 continents, which represents 230 athletes plus their coaches. After 2013 when we did the first training camp, every year, together with the IJF and Olympic solidarity, we are able to bring the youth together here for a week of beautiful and educational training."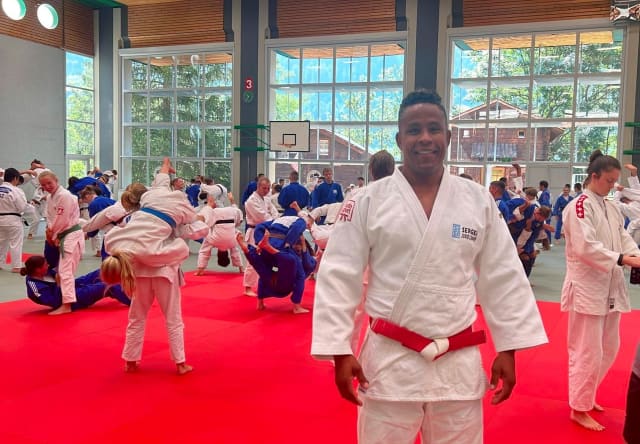 After the camp had to be held in Leysin, in the Canton of Vaud, last year, due to the global pandemic, the participants were back in the gorgeous surroundings of Fiesch near the Aletsch Glacier and they could enjoy the professionalism of the organisers, the dedication of Sergei Aschwanden's team and all the coaches and for sure they were able to build the foundations for a brighter future. Those young athletes will, in the years to come, meet again and because they spent this week together in Switzerland, they will undoubtedly be happy to share again some nice moments. They will become rivals during competition, they will also become great fiends ready to unite to create the conditions of a better world. This might be seen as utopia but this is the true reality of our sport.
More info: CLICK HERE