On the occasion of the Montréal Judo Grand Prix 2019 a welcoming reception was hosted by Mr. Hadrien Parizeau, Associate councilor of the executive committee, responsible for youth, sports and leisure of the city of Montréal and Mr. Mike Tamura, President of Judo Canada on 3 July at Montréal City Hall.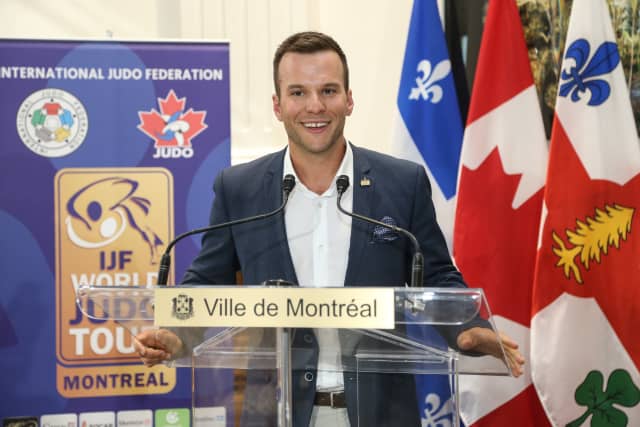 "It is with great pleasure that the city of Montréal welcomes the best judokas in the world at this inaugural Grand Prix," said Hadrien Parizeau. "This was enabled by the amazing work done by Judo Canada. Without any doubt this top-notch judo competition will be a showcase for Montréal, but also for our Canadian judokas who finally can compete internationally on home soil which will provide them with an incredible opportunity to perform in front of their parents, siblings and friends."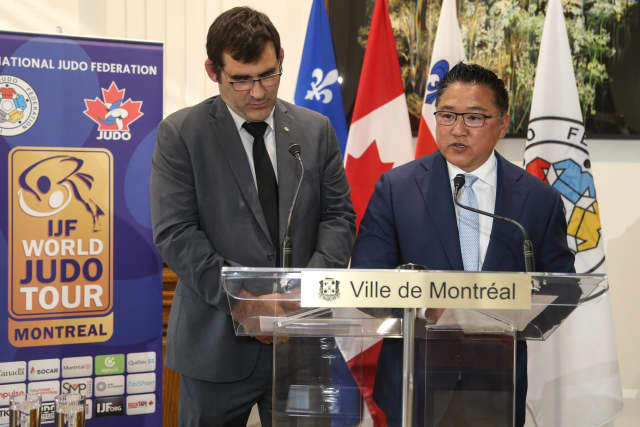 "I would like to thank the city of Montréal for all the supporting work they provided in hosting this Grand Prix," said Judo Canada President Michael Tamura. "Without the help from the city it would never been possible to host this major international judo event."
"Judo Canada strongly appreciates the fact that ten-times World Champion and two-times Olympic Champion Teddy Riner (+100kg) has chosen the Montréal Grand Prix for his return to competition", added Nicolas Gill, Judo Canada's High Performance Director and IJF Hall of Famer. "His return on the tatami will make this Grand Prix even more memorable."
At the end of the welcome reception, Teddy Riner was invited by Hadrien Parizeau to sign Montréal's Golden Book.