As we continue to be separated from the environments, people and schedules we constructed during all the years before now, distancing from the familiar, doing our best to keep safe and healthy in the midst of the global outbreak of Covid-19, we can find time to unify in new ways.
Far from her home in Paris, 4 time world champion, France's favourite warrior of the moment, Clarisse Agbegnenou has taken some time out from her new normal, to broadcast live, speaking with IJF commentator Mr Sheldon Franco-Rooks.
From the beginning of the programme we are transported back to our old normal, with the gentle, giggly approach of Clarisse. Clear, professional, but always with a zest for both her present and her future, catapulted into motion by the love of her family.
"My family and friends are all healthy so this part of my life is ok! I wish I could be on a training camp though, but no, for once, I'm on Reunion Island in the Indian Ocean, 11 hours from France."
Sheldon identifies with island life, being a resident of the Caribbean, "so you and I are both trapped on islands. If you hear any noise in the background it's my mum here in Tobago."
Clarisse laughs and continues, "It's hard, not in the usual way, hard to keep motivation. My brother and his girlfriend are both doing judo and they will be here soon, but for now I have elastics and a few weights. I don't really do weights but I have them. I have space to do physical training and I have my gi. No throwing for now."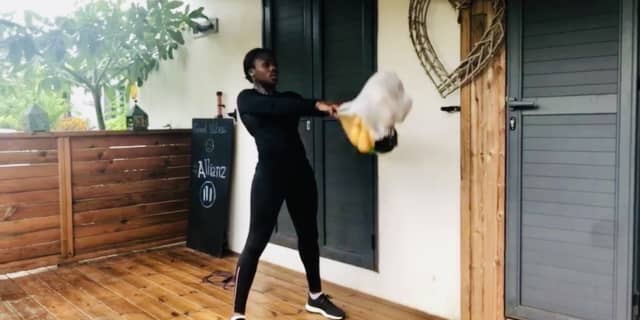 Sheldon notes, "Majlinda Kelmendi is training as normal, in a camp, training twice a day, just continuing. She may be in tne minority at the moment."
The current world champion explains her own situation further, "It's now more than one month and a half since I did my normal training, but I am feeling really good. I'm eating differently with a lot of fruit with vitamins. I have time here. I don't eat so much like pasta and so my body is resting. Not just with the food; I had a problem with my hip and now it is totally fine. Maybe for me quarantine is ok. I had pain when I arrived here. I had to change and train differently, like some yoga and movement. My body and mind have to breathe. The injury was from before and now my hip is, after 3 years of pain every day, with no pain at all. If the hip is not working then you can't work and cannot do judo. It was really inflamed, terrible. In my head I was like no, I need to get out of this. I just went to training, even though it was really hard to walk, but when doing judo I could hold the pain. When the training was over I couldn't walk any more."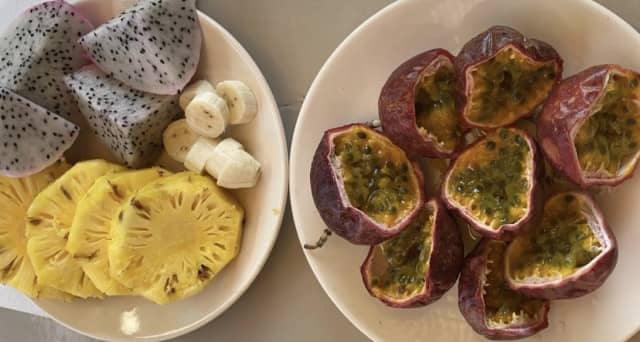 Sheldon praises, "it was amazing to have two French competitors in the final as this weight was usually so dominated by the Japanese. The winning at that level continued. Coming up to the Olympic Games in 2016, you entered the previous world championships already world champion, from the year before. How did you feel?"
Clarisse answers, "I knew I had a lot of girls chasing me and I know it's really hard to stay at the top. I know the category has many good girls at that level, but I won the year before so we will see. I really did want to win it."
"So, jumping forward" Sheldon redirects, "After this period of quarantine, we get back into the action of the qualifiers and ready for 2021, but who has really motivated you as you came up in your career, to here?"
"Gevrise was in my category and was really someone who always knows what she wants and needs. She knew what to eat and how to train and was focused. I watched that and didn't know if I could be like that.
I was really amazed before though by Serena Williams and Djokovic. It might seem strange to be motivated by tennis players but really I watched them and felt motivated to train in my sport. I see them and think that I wish I could do something like that."
The interview then turned a corner, with questions being sent in by viewers
1. Who offers you the biggest challenges in competition:
Tashiro and Trstenjak! They are really good judoka and scary ones. Franssen and Trajdos and Leski, they are so strong too and it's never easy. When everyone is there it's amazing. This keeps me really alive, this feeling. I like it when the best girls are there, training to win. It's what I look forward to.
The thing is, I like people because of the sport and because of who they are inside. I can't be mad at my opponent for being good at judo. I see the girl not the opponent, when we don't compete. Biggest rivals can be biggest friends. I'm not an angry person. If I'm not on the mat I don't want to make war.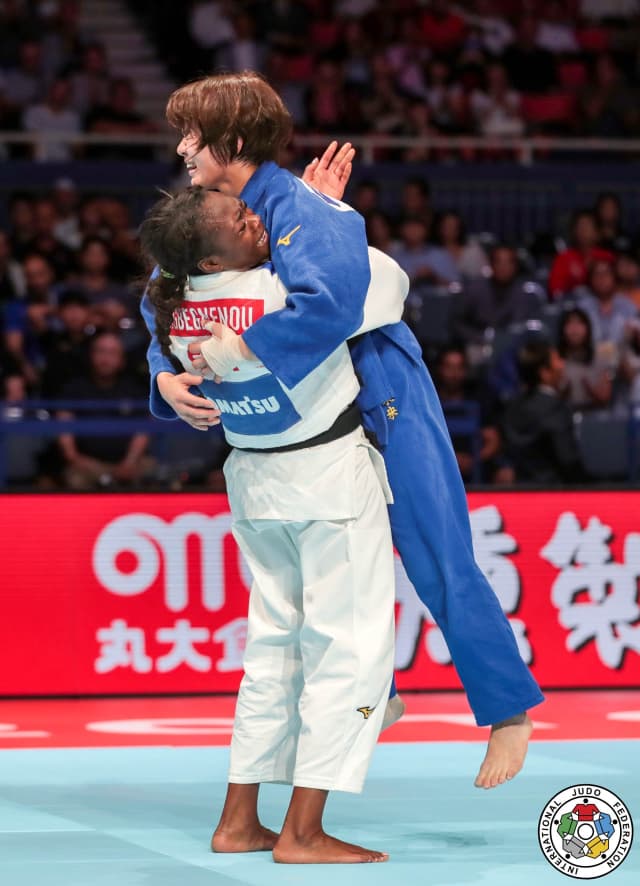 2. Favourite food:
A good chocolate fondant! Mmm. Mum's rice and chicken with the spices also. I love cooking too
3. Who is your closest friend on French team:
We are a group, a little group. Amandine, Marie-Eve, Audrey Tchumeo. We are all from Paris and we have a lot of fun. Now Amandine and I are at the same club, just for the last 3 years.
For the French team there is a lot of depth and in one match someone not so strong can beat someone strong. We have a lot of good clubs in France so it makes our competition at home good. Lots of friends, lots of rivals. No enemies.
Sheldon then asked about the postponement of the Olympic Games. We all know it will have a huge effect on the athletes. For some it will change their timeline for the better and for some it will point to the end of their Olympic effort.
"At -48, we have a young girl, Shirine Boukli, she is really good and coming up. Melanie Clement is training a lot more, more than anybody and she is so committed and focussed. When she has o project, she is going 100% for it. It's going to be really hard for them. Anyway, I hope the one who should go, is going! We will see.
Also at -57, with Receveaux and Cysique, we never know. Helene is rough and strong and will never let it go. Sarah is so explosive. Both are strong. For sure the change of date can have an impact on anyone.
Sheldon then took a more personal stance, "Where does your energy come from?"
"When I was a baby I was premature and I didn't breathe. I was born blue. I had a problem in my kidney too and had surgery and then I was in a coma for a month, so they told my parents I may not live. My parents asked the doctors not to give up, to wait and to save me and I breathed and came back. From here I have my power.
We are really individuals. We put everything into winning our own medal. But with the new team event at the Olympic Games, there is a possibility to win maybe a second medal and then you feel a power to go again and fight in a different way with a team energy. I agree only France have the possibility to take on Japan at the Olympic teams. Certainly we can talk about it." She laughs.
In a close to the interview Clarisse offered some kind words, typically Clarisse, "My personal message to everyone in isolation: We are all in the same situation and it is hard for everybody, maybe harder for some. We must be like a family and after this we will have better minds, better bodies and more love to give, so please everyone, show love, now and when we are back."