Croatia now has a world champion. Croatia has a World Judo Tour event, a strong one! Croatia has a small population but a big interest in judo, a sport which is now a mainstay in the top ten most popular sports in the country. Is this a happy accident or part of a planned strategy? Well, the answer to that is very clear.
Dr Sanda Corak, President of the Croatian Judo Federation, has been working towards visibility and development from the youngest judoka to the very highest level. It is been a steady progress and a rewarding one.
"We are a small federation but we like to organise international competitions. In this way we are offering our competitors the chance to develop by allowing them arriving at their first international events at home. They have all the familiarity and also all of the international mechanisms, like a halfway house."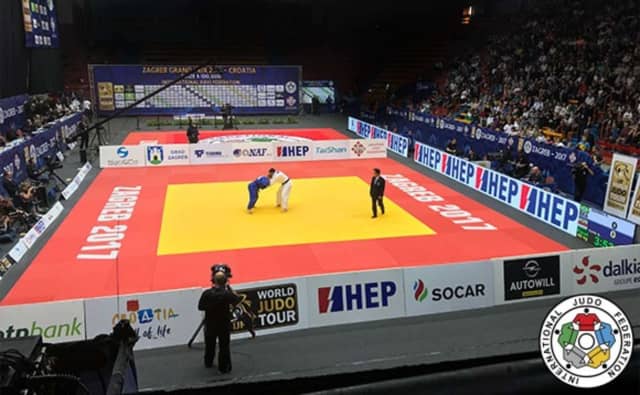 "Hosting international events is so good for networking with coaches and other personnel. We are also very visible and seen as a proactive federation. Older judoka can meet with younger ones at the training camps and education events, so it's not just about the tournaments. We have conferences, camps, children's events, many events."
Considering all age bands is a big part of creating a strong judo community in Croatia, "Our veterans are very active and so our community is whole. Judo is a top ten sport in Croatia and some of that is due to our visibility. I'm now Vice-President of the Croatian Olympic Committee too and I feel that is a reward for all the hard work we have put in as a sport. Judo is truly represented here in Croatia."
When Dr Corak became president in 2004, she had a very small team, among them was Hrvoje Lindi, "Lindi really helped to improve the quality of the events at all levels here. He had such a good knowledge base from the high level that he was able to bring some of that quality to events for our youngest athletes, even for domestic events. This has an impact on their development and understanding."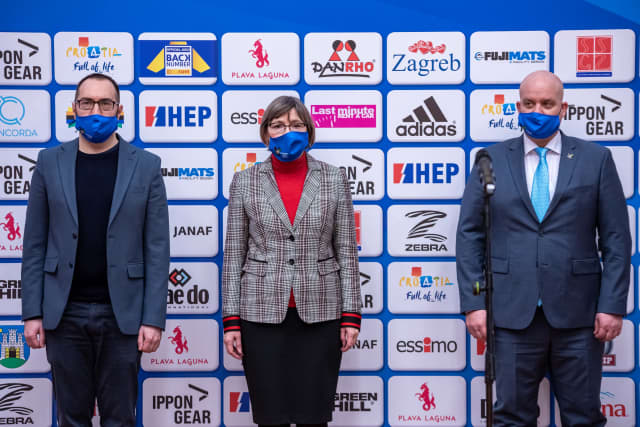 The rise of judo in Croatia has been noticed, not just by the Olympic Committee but by the mainstream media too. "Sport Television here shows the high level judo events and it's really on the TV as well as the live stream. Now we have commentators who aren't from judo who have watched so often that they can comment even without a judo expert helping them. This says a lot about the visibility and consistency of our judo programmes."
This weekend it is the turn of the cadets to step forward, at the Zagreb European Cadet Cup. There are over 600 athletes present across two days of competition, with the event being held in the same level of sports venue as the annual Croatia Grand Prix. This provides yet another layer of inspiration.
Dr Corak, now with a seat on the IJF Executive Committee and in a new additional role as the Chair of the IJF Gender Equity Commission, makes a firm statement that development and visibility go hand in hand and no-one can argue with the results as they are. Croatia is becoming a big player!