2021 was a successful year for Croatian judo with the world title of Barbara Matic in Budapest in June and the high level organisation of the Grand Prix in September among the best moments of the season.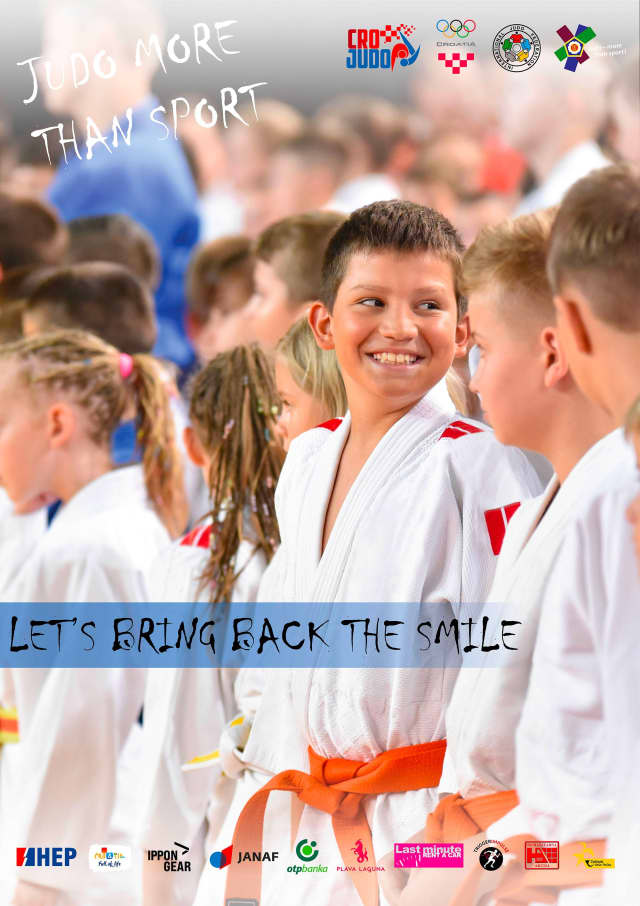 In this year of great judo results for Croatian judoka, the Croatian Judo Federation also launched a humanitarian campaign called 'Let's Bring Back the Smile,' to support orphans in four different cities: Lipik, Slavonski Brod and Vinkovci.
It is often asserted that judo is more than a sport. After having organised the first environmentally friendly World Judo Tour event in September, Croatia proved it once again with this new campaign.
Everyone could participate in this important programme by donating and spreading information among the public in Croatia.
The Let's Bring Back the Smile initiative ran until 31st December 2021 and the funds raised will help to build and develop infrastructure and acquire the equipment necessary to practise sports and encourage the unity of the residents of orphanages:
• Additional housing unit (St. Anne's Home in Vinkovci),
• Equipment for playing sports and socialising (House of Happy Bricks in Slavonski Brod),
• Sensory climbing equipment with anti-stress base (House Lipik from Lipik).
By joining the campaign, people showed that by investing in young people, encouraging them to unite and helping them to have physical activity amid quality infrastructures, we can bring back the smile in these difficult times of pandemics, earthquakes and other challenges.