Ukraine's Daria Bilodid has been world champion 4 times so far. She's done what most teenagers in any sport could only dream of, winning first the cadet title, in 2015 in Sarajevo. She fought at -44kg.
In 2018 Daria won the senior title, aged 18, at her senior weight of -48kg and only 4 weeks later she won again but this time in the junior age category. So at 18 years old she already had all 3 world titles and then in 2019 she did it again, winning on Japanese soil. That was 3 years ago and now at 22, her sporting life has taken a turn.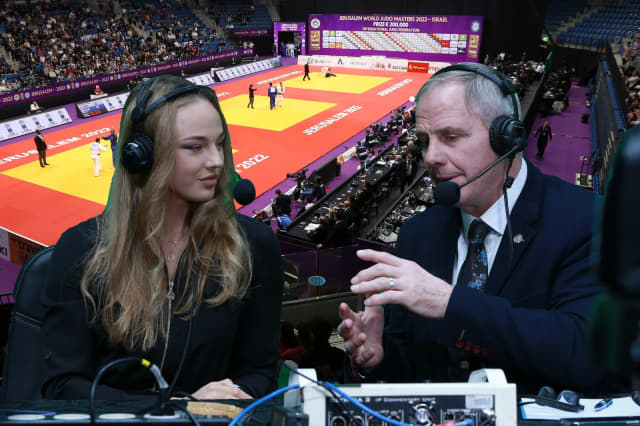 After winning Paris in February of 2020 she didn't arrive on the WJT tatami again until October of that year, competing at -52kg for the first time, in Budapest. She won bronze. It was not a position she was used to, nor were the judo public used to seeing her in there and many questions were raised. She did 4 more events back at -48kg, including the Tokyo Olympic Games in the summer of 2021 and again it was bronze.
In recent months she has been seen at -57kg and she is present in Jerusalem for the World Judo Masters, but not as a competitor.
Neil Adams, IJF Commentator and Referee Supervisor caught up with Daria in Israel.
See the full interview here.