The Zagreb Grand Prix is a real showcase, an explosion of judo excellence, with no less than 3 Olympic champions present and a host of world medallists. It's the last World Judo Tour event before the Tashkent World Championships in October. The judoka are here in droves to ensure this final world class practice is maximised.
The return of the Japanese team to the Tour continues after they took the lion share of the gold medals last week in Budapest. This time round we see Uta Abe back in glittering form, a first international appearance since she became Olympic champion last year. Her brother dominated at -66kg last week and now she seems to be following suit.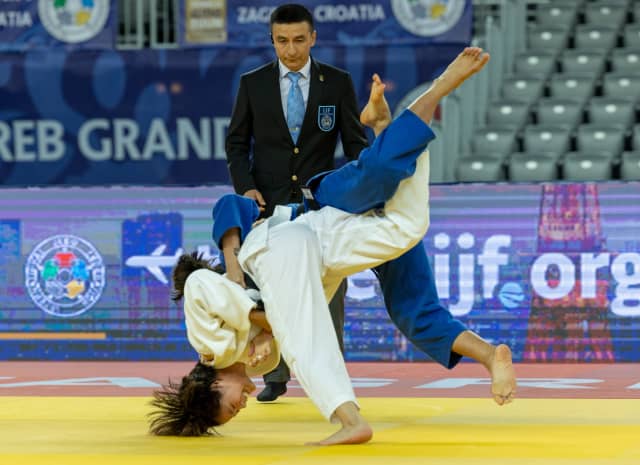 Sheldon Franco-Rooks, IJF commentator and a big fan of judo in all its forms, has been as excited as the rest of us to see the possible final between -48kg Olympic champion Krasniqi (KOS) and Abe, the -52kg counterpart. Today's technical analysis comes from Sheldon.
"It rarely comes up; we are always talking about what happens during the competition and the pressures the athletes face in the contests, but a lot of pressure can arrive as soon you see the draw. Some don't look too early but others do and they have quite some time to think about who they will face first. For a superstar there is even more pressure and for Abe and Krasniqi there was already a lot of media coverage and expectation. They were aware of it and so were we.
Both came through, banging over their opponents until the semis where each stalled just a little until both made it through with good scores. Krasniqi lost to Abe the only time they ever fought before, in 2018, in the Paris Grand Slam quarter-final at -52kg. Now the difference is they are both Olympic champions. We were really looking forward to this. We mirror what the fans want to see. No-one wanted it in round 1 and with them being separated by less than 100 points on the WRL, ranked 9 for Abe & 10 for Krasniqi, our wish was granted, in the final.
Uta Abe has only fought one Kosovan before and that was Majlinda Kelmendi in the 2019 World Championships semi-final. Abe beat Kelmendi that day and so has a good record so far. She extended that record in Zagreb: Abe - 3, Kosovo - 0!"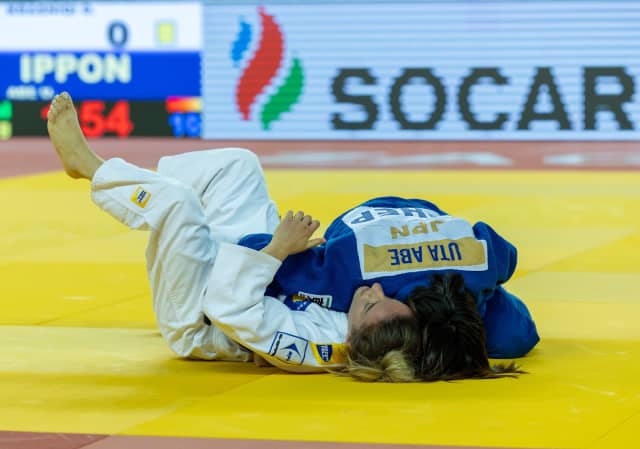 The -52kg category provided such interest that it has occupied prediction games and polls online ever since the draw. However, there is plenty more to enjoy in Zagreb.
"The number 1 seed at -66kg, Denis Vieru (MDA) went out before the quarters, leaving him without even a second chance in the repechage. In the same group Margvelashvili (GEO), the number 2 seed, also went out early. Guess what? Lima (BRA) seeded third and Safarov (AZE) as the number 4, also out. None of them made it to the repechage. It's become very unusual to have all 4 top seeds out without a single appearance in the final block."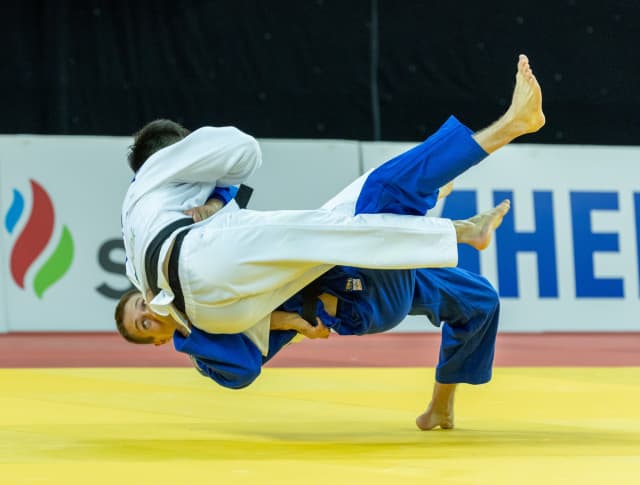 At -57kg only Liparteliani came out of the top four into the final block and she's made it to the final. The rest all went out early. At -60kg and -48kg only one top seed reached the final block, with Garrigos (ESP) and Nikolic (SRB) respectively, each fighting for bronze.
The -52kg category offered a complete turnaround here, with all 4 of the top seeds involved in medal matches. These are really odd statistics, with no discernible trend; there's really no definite way to account for it."
We have become used to the World Ranking List informing us for final block predictions but the first day in Zagreb has blown that idea out of the water. To some degree we could see the return of the Japanese team as a reason, with their rankings lapsed due to absence. It's an anomaly though and once their positions become more cemented towards Paris, it is likely the rankings will prove to be more concrete again.
Here we should make a special note that while we have been focussed on Uta Abe, Wakana Koga quietly tore apart the -48kg group, winning gold without breaking a sweat. Prior to Zagreb she was sat at 16th position on the WRL but that will change, she is climbing and her place is one which will dictate seedings as this qualification period unfolds.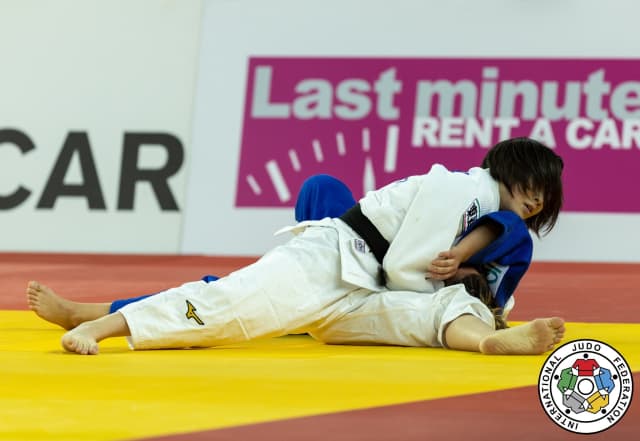 Day 1 has been fast-paced and surprising but also so enjoyable. Day 2 in Zagreb is coming soon. Stay on top of all the action via live.ijf.org.