Udo Quellmalz is a stalwart of the international judo scene, working at the highest level throughout his career. He's a 3 time Olympian and of course an Olympic champion, but has also been a national coach and now occupies a seat among the IJF referee supervisors. Being so focused on both the judoka and the referees means he has opinions on the day's judo and they are backed up by his CV.
"I have to begin by saying the men's judo has been a bit disappointing today with so many long golden score contests and some ending with shido. It was unusual to have so many long fights. Most of the fighters seemed cagey. I interpreted that they didn't want to take risks and it produced a less ippon-rich event than yesterday. 91% of wins were with positive scores yesterday but today's statistics will be very different.
Its nothing new but if you are physically fit you can survive this kind of day but if there are gaps you just won't make it. The referees want to allow time for the positive scores and so it's better to have the longer fights than to end by shido earlier but I want to see more offensive judo. Even Hifumi Abe didn't have it easy but the osoto from both sleeves is making it very difficult for all opponents. Actually no-one knows if he will throw forwards or backwards and he doesn't even change grip between the two. He has speed and power and found his way through.
Kelmendi going out early is probably a surprise for everyone. The Kosovan team have great physical strength and they can all really throw, so with that combination it's very hard to fight them. Kelmendi may have lost but Distria's gold was a real show of excellence yesterday and Nora and Akil are still to come."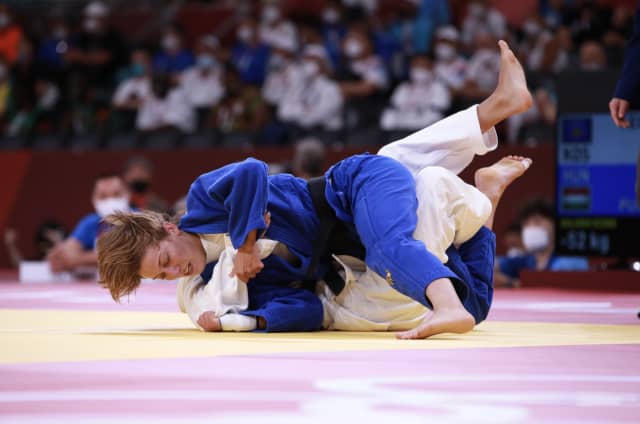 "One of the best parts of this Olympic judo event is that fair play has had perfect visibility, today and yesterday. Every long contest is finishing with positive spirit and an acknowledgement of each other's effort.
I'm sure Manuel Lombardo not going all the way to the final was a shock both for him and his team. The Brazilian caught him well, right at the end of the contest. The Georgian was on fire and winning against Shmailov of Israel happened in a very physical contest. That was the anomaly today though. I really expected more aggression and attacking."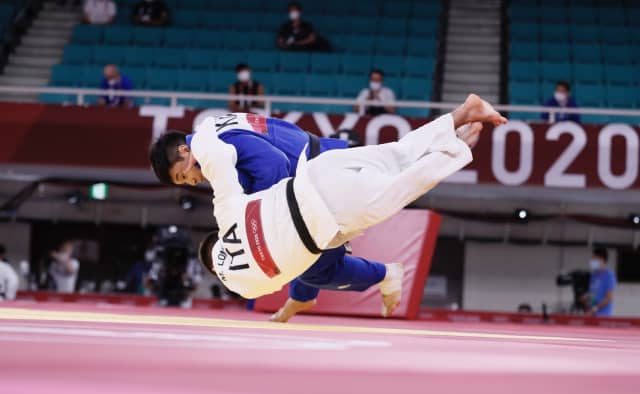 "The headline has to be that the Abe siblings delivered what was expected or at least what was hoped for. They had to fight for their lives, though. Uta Abe did not look like the winner throughout the final, with the French looking stronger, but ne-waza saved the Japanese in the end."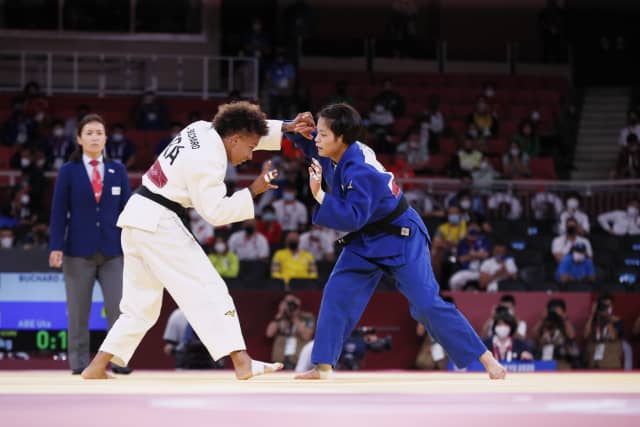 "Hifumi's double sleeve osoto-gari was clinical and in the final against the Georgian, always so strong, Margvelashvili looked very well prepared. Hifumi stayed upright and held the pressure off. The mental pressure must be huge for both Uta and Hifumi and could have been a catastrophic burden but they each held their nerve."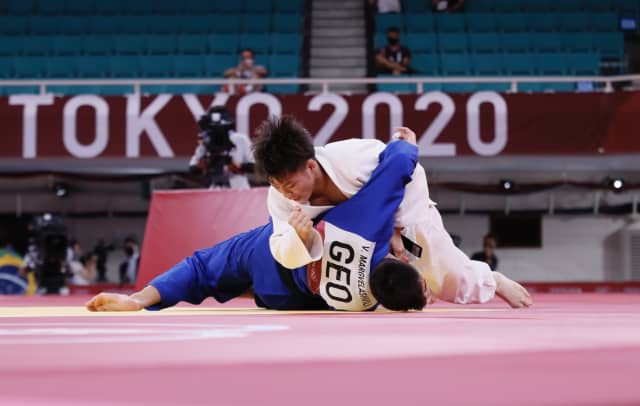 The simple fact of a double gold for Japan today will dominate the headlines and so it should, it is remarkable, but it is also clear that it is not the only story written at the Nippon Budokan today.
Day 3 brings another big Japanese hope, in the shape of Shohei Ono, but as with all judo tournaments there will be plenty of accompanying chapters to enjoy.