Days 1 and 2 in Qatar are already missed a great deal. The judo has been stunning and with some of the podium pictures more surprising than others. the world number ones have not secured their positions but legends have cemented their legacy.
It's day 3 and the middleweights are gathering in the warm-up room. there is much to look forward to.
One - At -73kg there are 2 world champions in round 2 of the top quarter of the draw, meaning one of them definitely won't make the final block. One of them is also number one seed and the London 2012 Olympic champion from the weight below, Georgian hero Lasha Shavdatuashvili.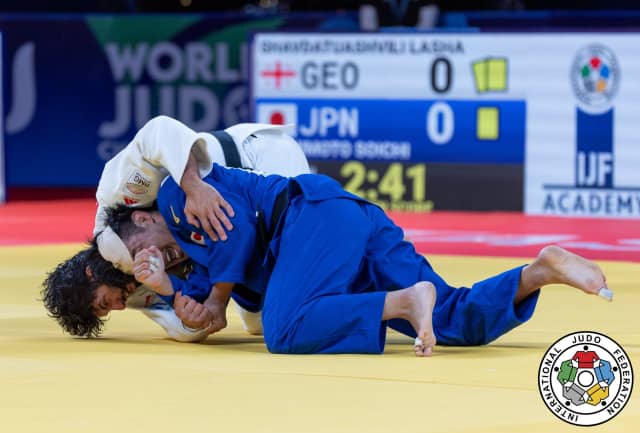 The other is an unseeded Soichi Hashimoto, looking to extend the Japanese team's lead on the medal table. They met twice 6 years ago and all in Soichi's favour but they met twice again in 2022 with a 50/50 split. One has Olympic medals of each colour and the other has world medals of each colour. It could have been the final…
Two - Manuel Lombardo (ITA): 2015 cadet European champion, 2018 junior world and European champion, 2021 senior European champion and world silver medallist, all at -66kg. He fought the Tokyo Games at -66kg too and finished in a painful 5th place, moving up to -73kg and taking a silver in Antalya in 2022 at his first run-out. He took a 5th at the Tashkent Worlds and is therefore still looking for that missing world medal in his new category.
Lombardo is a judoka who believes in taking each step in order, from cadets to juniors to seniors and from -66kg to -73kg. He's content to do his time but today might be the day he's ready to take his next step. He's seeded and although there are some tricky contests right from the start, a quarter-final line-up with Olympic bronze medallist and 2022 world champion Tsend-Ochir (MGL) might suit him very well. In their last meeting it was the Italian who won to take gold in Antalya this year.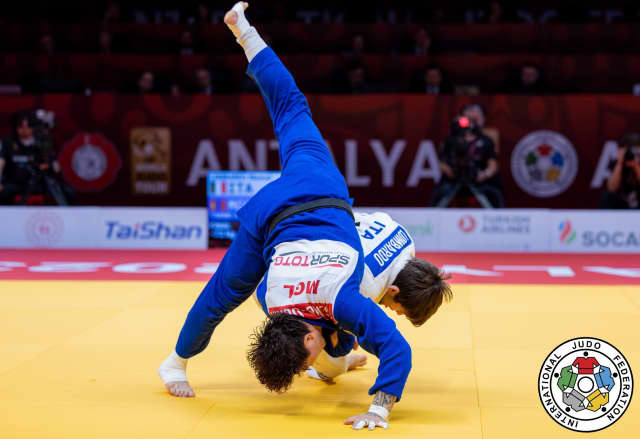 Three - Two Olympic champions in the top quarter of the -57kg category make for essential viewing and it's been 4 years since they last faced each other. Silva (BRA) took gold at home in Rio in 2016 and Gjakova (KOS) was victorious in Tokyo 5 years later. Gjakova will have to consolidate the avenging of her loss against Nairne (GBR) at the 2022 Baku Grand Slam and there's also Perisic (SRB) to deal with but an on-form Gjakova can take them all. The question is form!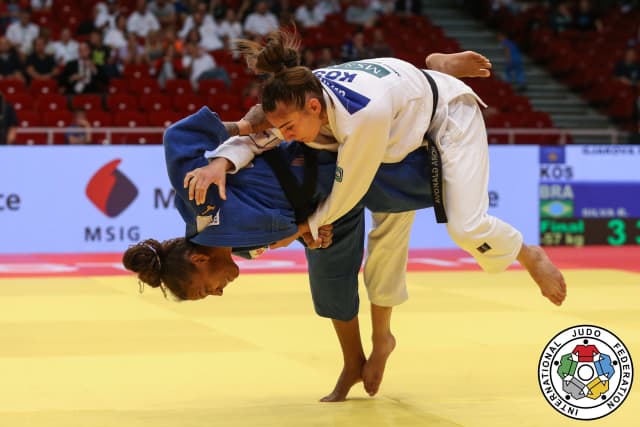 Four - Funakubo (JPN) has 3 junior world titles but so far only a silver at the senior equivalent, albeit her only time of trying in the older age category. She's only been seen once this year so far, with a bronze around her neck in Paris, so no-one knows how ready she might be. The stacked -57kg category won't give her an easy ride though. If she wants a gold this time she'll have to get past the likes of 5-time Olympian and 5-time world medallist Monteiro (POR) and 20 year old Korean star-in-the-making Mimi Huh, with her Tbilisi and Abu Dhabi golds from last year, a Masters medal already and an energy on the tatami most can't get close to. Funakubo has her work cut out!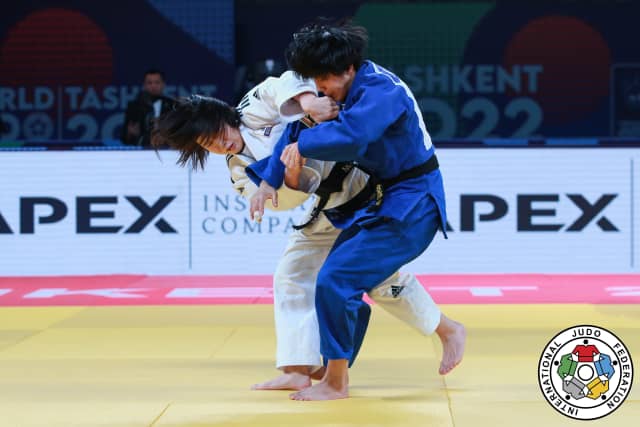 Five - The first of two Canadian rivalries kicks off today. Deguchi and Klimkait serve up and epic tale year after year, with Deguchi being the 2019 world champion and Klimkait winning the title in 2021. Deguchi was unbeatable at one point but just at the wrong time for her, cracks appeared and Klimkait edged her out of Olympic selection for Tokyo.
Both are in Doha and both are on form. It might sway things to note that Klimkait took her first ever win over her teammate just weeks ago in the Tel Aviv Grand Slam final but their 6 previous meetings went all Deguchi's way. Was Tel Aviv just a slip-up? This world championship is likely to play a big part in the selections for the Paris Games. With them ranked 2 and 3 in the world respectively, it's so hard to split them and in Doha they're on the same side of the draw. Only one can make the final.