Neil Adams is usually with the IJF team in his capacities as Referee Supervisor or IJF Commentator, but here in Tokyo he is working for the Olympic Broadcast Service And has the opportunity to discuss judo with a different group of professionals. This adds a new dimension to his technical analysis of the day.
"There are lots of nerves to be seen, across the board and it's affected performances. Many top athletes have also struggled to perform again after the World Championships only a few short weeks ago; too close for most. I thought Agbegnenou could do the double and she did. A couple of others came close.
The Japanese chose to send two completely different teams, one to the worlds and one to the Games and with their depth they can do that very well indeed. Until today the Japanese men won every category but it all went wrong for Mukai, who had to bow out against a motivated Toth (HUN), on the back of his world bronze medal."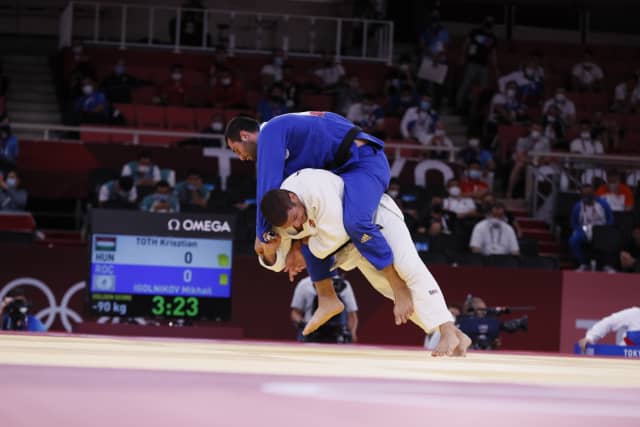 "We saw fewer golden scores in the morning session today than we had earlier in the week but that rate escalated fast later in the day and for me that's something that needs to be addressed immediately. There are too many golden scores in general and some of that could possibly be because of Olympic interpretation, that is a desire to allow the judoka to score ippon. Perhaps a little leeway has been given because this difficult year has affected everyone and we understand that the competitors have invested far more than could really have been expected of them. We know from past experience that when we have been a bit lenient, we get more golden scores. Possibly, a harder line was needed in Tokyo, despite the desire to allow time for positive scores. We can't allow the length of contests to become a theme of conversation. Judo talk must be about technique and spectacular, intelligent judo.
There has been good technique and especially strong tactics from Van Dijke (NED); she's fought so well and so intelligently. Actually, the -70kg Italian was tactically sound too. Polleres (AUT) was also clever all the way to the final, despite not being among the favourites of the group. Taimazova (ROC) took time to get going but even with a medal in her pocket I have to say her inconsistent approach brought her one of the longest contests and also one of the shortest."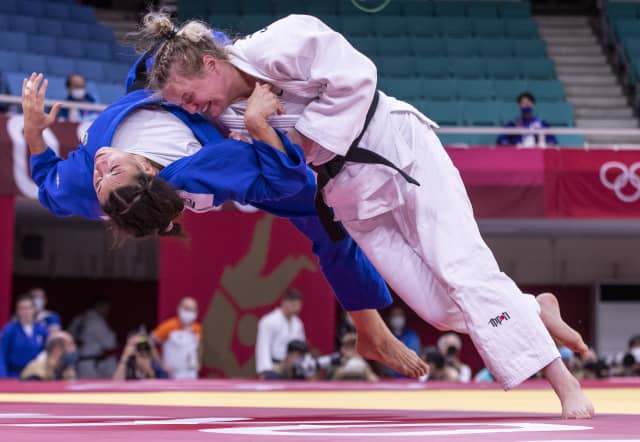 "Arai has looked super-solid and cool throughout, even in that unusually long golden score match. She was looking for ippon all the time, so typical of the Japanese, even with extreme gripping styles like she had against the German who was right-sided. Arai has an extreme left position. Arai tapped the front foot, with both athletes looking for the sukeshi style movements and eventually it was Arai who found it."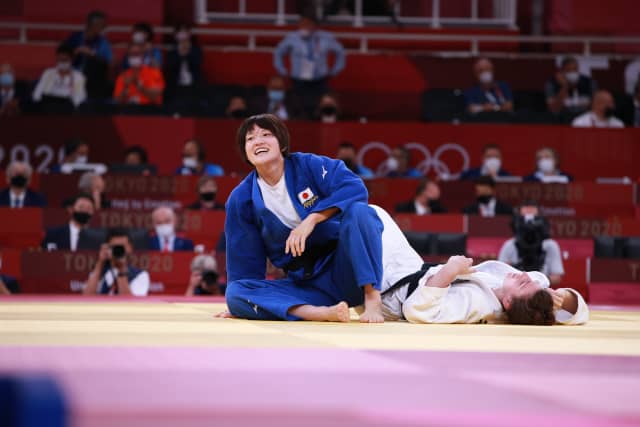 "In the men's category it was strange to see some names go out. We have been banking on the Spanish phenomenon to be on the podium pretty much everywhere and with such strong ranking, it should have been so, but the strangle from Igolnikov was lightning fast and applied with well-drilled precision. There haven't been many successful shime-waza so far and so it was good to see.
Bekauri (GEO) being at the top of the pile was something many had talked about. He has flare and a great feeling for the movement of an opponent. He must tidy up his etiquette but it was still an outstanding performance."