The opening ceremony, held between the preliminaries and the final block of day one, was a moment of inclusive warmth. A 'Welcome to Türkiye' video was enjoyed first, displaying some of the many beautiful places in the country and introducing some of the phenomenal history that underpins Turkish culture.
Then there was a montage of highlights from the Turkish Judo Federation's recent activities, including the elite but also various children's projects.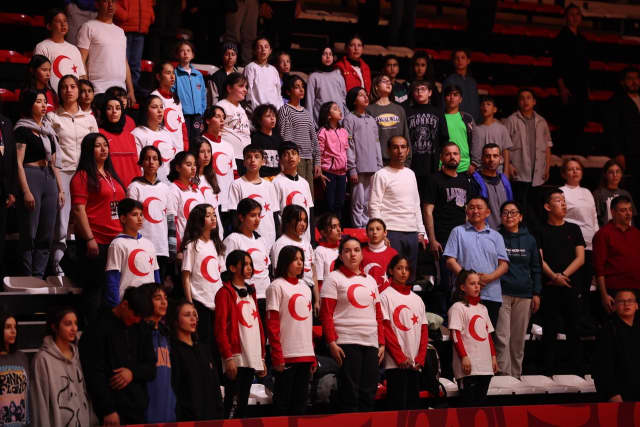 Then followed a moment of silence, "Ladies and gentlemen, we now ask you to stand with us for one minute of silence. This is a symbol of the judo family standing beside our Turkish friends at a time when Turkiye is suffering a great loss, following the earthquakes in February."
A sombre appreciation of our time in Turkiye was then punctuated by the host national anthem and the IJF anthem, allowing the atmosphere for those present to lift and refocus on the outstanding work of the organisers and athletes.
Sezer Huyzus, President of the Turkish Judo Federation, and led the welcome speeches, "My dear friends and distinguished guests, delegations, athletes, coaches, welcome to the beautiful city of Antalya for our grand slam of 2023. In Turkey on 6th February and during this period of recovery, thanks to the judo family and especially IJF President Mr Marius Vizer for always standing by us. On this occasion we are especially proud to be part of this judo family."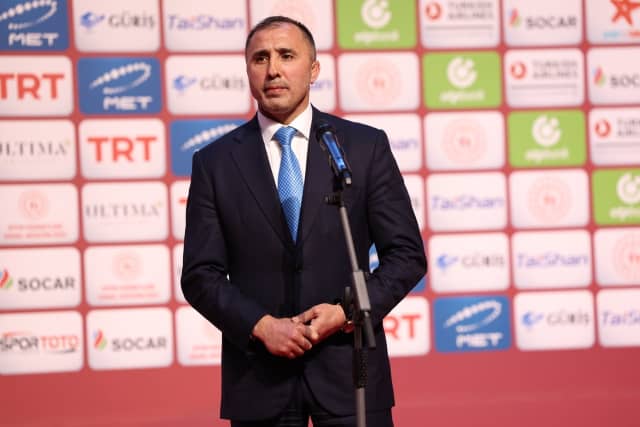 IJF Director General Vlad Marinescu then took the floor, "Dear Sezer Huyzus, distinguished guests and officials of the government, dear friends and all press, welcome. It is a big honour on behalf of the IJF to come to the beautiful city of Antalya to continue the World Judo Tour. The entire judo family is with you in solidarity, friendship and peace as you rebuild. We are united with you and stand next to you and the people of Syria, with all those affected.
Judo is an educational sport based on values, values we believe in to create better people. We are here together with 600 athletes, from over 80 countries, showing their most beautiful judo on the road to qualifying for the Paris Olympic Games.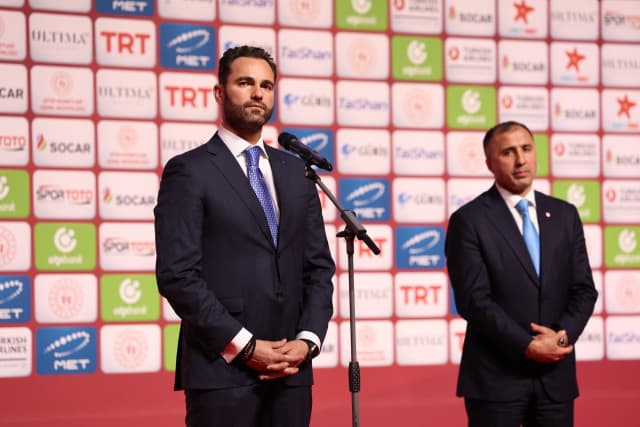 In closing, dear President Huyzus, on behalf of our president, thank you to the Firkish government and the local government here in Antalya, as well as our sponsors. We look forward to a great show. Thank you and good luck."
With the opening ceremony concluded, the final block was almost ready to begin. Hosting a World Judo Tour event is not easy and the city of Antalya, with the Turkish Judo Federation at the helm, is doing a fine, fine job.