The final day of the Zagreb Grand Prix 2023 has come to a close with the heavyweights rounding out another exciting edition of the event. Judo fans have been treated to another 3 days of thrills, throws, shocks and surprises and it is time to reflect on what we've seen and what we have to look forward to.
530 athletes from 83 countries took to the tatami at the Arena Zagreb over the 3 days of competition and it was Brazil who topped the medal table, thanks to gold medal-winning performances from Willian Lima, Jessica Pereira and Karol Gimenes at -66kg, -52kg and -78kg, respectively. Serbia took 2nd place with 2 gold and 2 silver medals, followed closely by Spain with 2 golds and 1 bronze.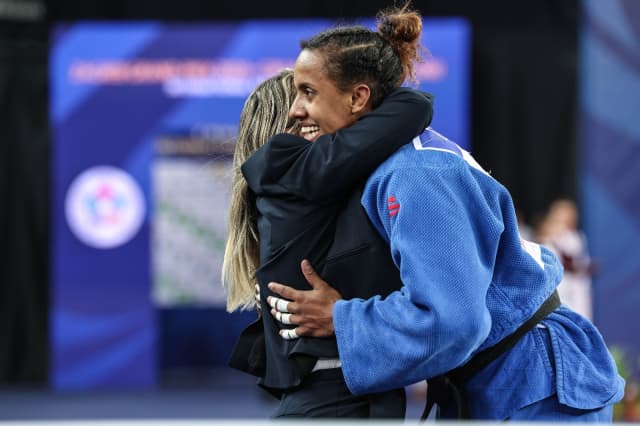 The host country Croatia managed 6th place in the table and, although they weren't able to increase their medal count, they continued the trend of improving their final standing with each edition of the event. Once again, this was thanks to their golden girls at -70kg, Lara Cvjetko and Barbara Matic, who took gold and silver, respectively, in front of an adoring crowd.
All in all, a staggering 26 countries won at least one medal at the event, while a total of 38 managed at least one top 8 finish.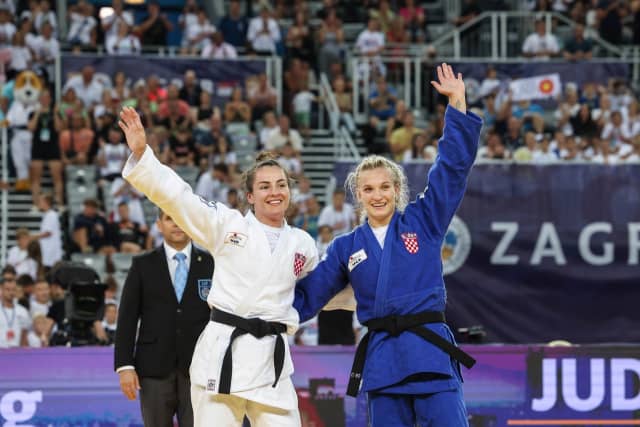 There were 23 first-time grand prix medallists and for 11 of those this was also their first ever IJF World Judo Tour medal.
There were impressive wins for top seeds Sagi Muki (ISR), Lukas Krpalek (CZE), Lucy Renshall (GBR) and Kayra Ozdemir (TUR). There were also standout performances from up-and-coming athletes Mykhailo Svidrak and Yuliia Kurchenko (UKR), and Sydnee Andrews (NZL) who claimed her country's first ever World Tour medal. We also saw miraculous first-time World Tour victories from the aforementioned Gimenes and Jorge Cano Garcia (ESP).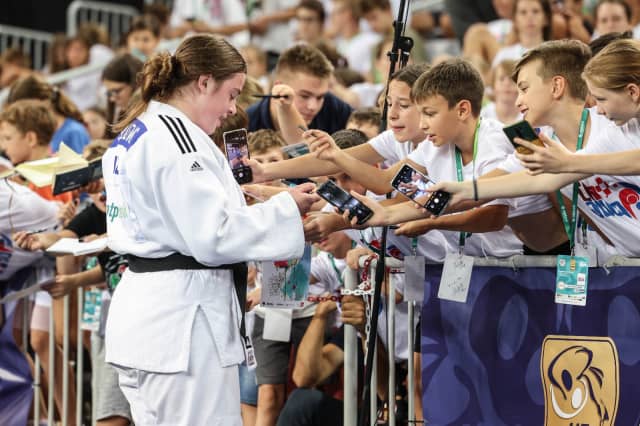 The hosts ensured that this event was for everyone, not just the athletes. Ahead of the competition, 600 young judoka attended a training camp in the city, led by Olympic champion Majlinda Kelmedi and world medallist Hedvig Karakas. Many of these children and their families were present in the packed arena with event T-shirts and homemade banners, cheering on all the athletes, not just their own, taking the opportunity to be with them for selfies after the medal contests.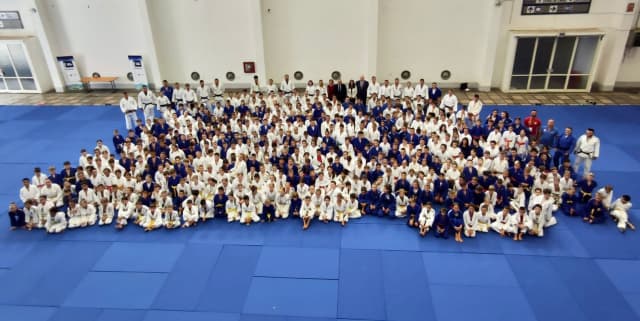 Saturday's opening ceremony also featured a display of inclusive judo by members of the Judo Club for children with disabilities Ishi and Judo Club Profectus.
Another Zagreb Grand Prix ends but the high-level judo in the city continues, as the Arena Zagreb plays host to the 2023 Cadet World Championships in just a few days' time. The stars of tomorrow are ready to show us what they are made of, as 589 young athletes from 65 countries will be searching for world championship glory. As always, catch all the action live on JudoTV.com, commencing Wednesday 23rd August.