It's been a really interesting day with some fantastic results for hard-workers, some big ippon throws and again a significant amount of fruitful time in ne-waza.
Gregg Varey (GBR), today's Fighting Films Director and still an active competitor on the World Judo Tour, gave us his thoughts on the -70kg and -90kg categories in Budapest.
"Sherazadishvili has a very unusual, different style for such a tall fighter, bending low and luring his opponents in before injecting his hips. He is happy to have opponents take the inside lapel, leaving him with the dominant top grip he wants. Being so rangy it's a brave strategy but it works well for him, despite having to get his hips so, so low. Today he showed again that it's a winning formula for by making it to another world championship final with relative ease.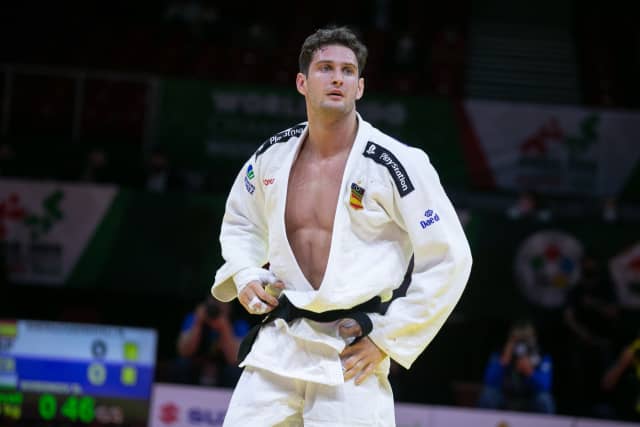 The Mauritian athlete at -81kg has surprised everyone, coming from 64th place in the world and registering a 7th place at the World Championships. He beat Grossklaus (SUI) along the way, which is always an awkward match, but a positive mark on the scoreboard in extra time was just right. He went the full distance with the Mongolian too. Remi Feuillet has a bronze from the African Championships but other than that he's not been visible and so today is very positive for him.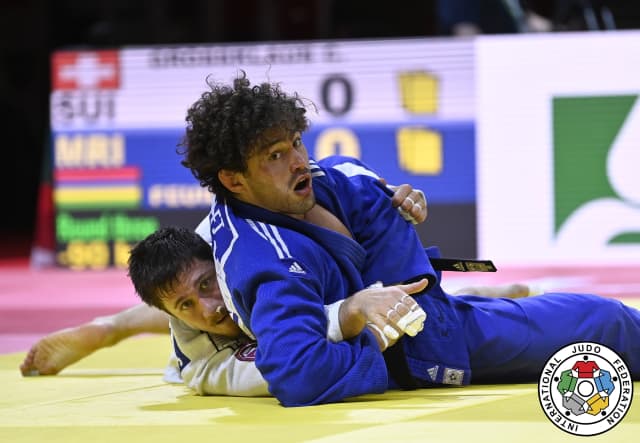 Megan Fletcher is the first female Irish fighter to contest a medal at the worlds, a pinnacle moment for Irish judo. She utilised well drilled ne-waza exchanges to push through tough contests, most notably taking the win in the dying seconds against Timo (POR), when suffering with a score against her on the board. Capitalising on an opportunity in golden score against the Brazilian in the repecharge gave her the medal fight. It was a really close match and despite the penalties being exchanged, it was still an interesting to and fro. In the osae-komi she stretched Portela (BRA) across a diagonal axis, making it very difficult for Portela to escape. The smile on Fletcher's face as the clocked ticked past 10 seconds said it all. It was a shame for her and for Ireland that she didn't win the medal but she's qualified for Tokyo and had a fantastic day today.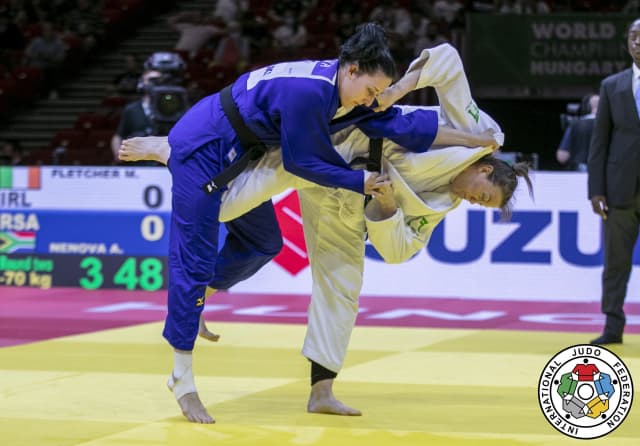 Bobonov (UZB) has been pretty impressive all day, handling the power of home athlete Toth (HUN), after a tricky and contentious first fight was out of the way against the Japanese judoka. Toth winning a bronze medal was great for the home crowd.
There has been really mixed judo at -70kg but with some spectacular ippon judo throughout the morning session. It's great to see diversity in the final block though, with the French going out and the Croatian taking that outstanding first ever world championship gold for her country. Australia and Ireland featured too and it was not a weak category. There appears to be a general levelling of the playing field and that's great for the world of judo."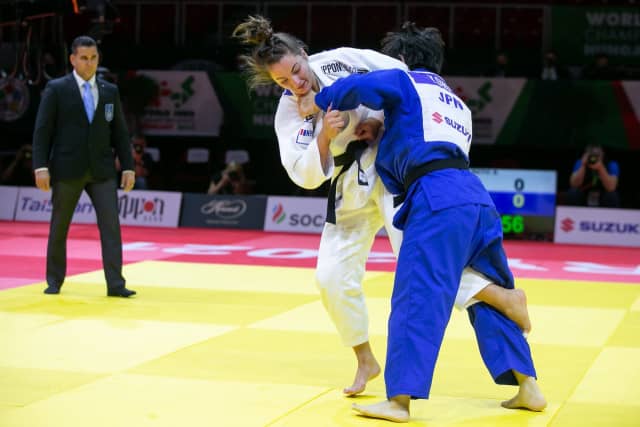 Day 6 will be on the live stream from 10am, local time. Tune in to see the -78kg and -100kg categories take to the mats.