We don't have friendly matches, we have fights. In the worst case, you fight for a medal, in the best you achieve planetary or Olympic glory. Look, what a coincidence, at the Ulaanbaatar Grand Slam there will be a bit of everything: medals, awards and the first steps towards Paris 2024. Do you already have plans made for next week?
Strictly speaking, Mongolia is not the end of the road, but the beginning of a long and hard qualification. There will be many more tournaments for the fallen to raise their heads and everything will be decided, as usual, in the last three months. However, time should not be wasted contemplating a dense calendar either, because preparation entails stages that one is advised to respect, and because fate has its whims, such as a global pandemic, it is preferable to be among the first from the beginning. 
This is how many have understood it and it is enough to take a look at the list of athletes who will participate in the tournament to realise that the best are already taking it seriously. 
Jorge Fonseca, Denis Vieru and Anna-Maria Wagner have chosen to make the trip, to continue an ascending dynamic. The problem is that the vast majority have decided to do the same, which makes this Grand Slam a reduced version of a world championship. 
Let's go back to the list. No need to put on glasses to see at first sight that all the great nations and many of their shining stars will fight in Mongolia. With the exception of Brazil and France, who will travel with a second-tier team, there will be plenty of grade A firepower.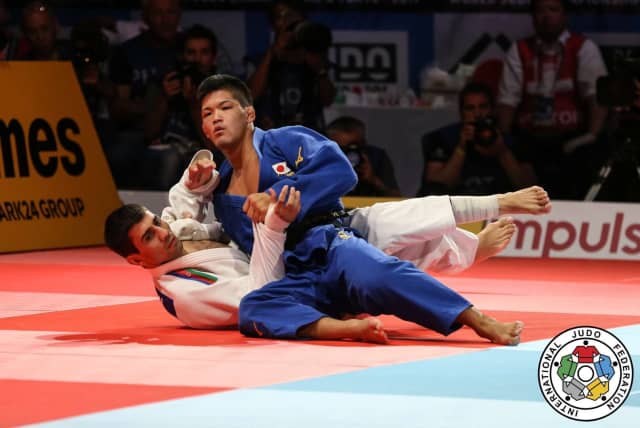 From the outset, of course, there will be the local toll, a formidable Mongolian team in full reconstruction, young but already performing at the highest level. Korea, Uzbekistan, the Netherlands and Israel have also packed their bags and issued visas for all. The poster looks good, but to make it exceptional, one ingredient is missing, the saffron of judo, with a name that starts with J and ends with N. Are you sure you have plans made or do you want us to continue? 
So we continue. Yes, it's true, Japan is going to leave its island and they come with four Olympic champions, a bag of world titles and Ono Shohei, the Mozart of judo. 
Ono is like the 500 euro note, everyone talks about it, but very few have felt it. Ono competes little, too little for judo lovers, but that allows him to win and, according to rumors that no-one has been able to verify, he wants to win another two Olympic titles to hold four. We'll see, but you have to start somewhere and that place is Mongolia. 
Looking at the entry list, it would not be surprising if ticket prices increased. What we are sure of is that the Mongolian Judo Association is rubbing its hands with satisfaction, because in Mongolia's return to the World Judo Tour, it has managed to put together a spectacular international squad. We have cancelled our appointments, we want to see what will happen in Ulaanbaatar. How about you?